---
Overview
The Master of Architecture will prepare you for a career as a professional architecture.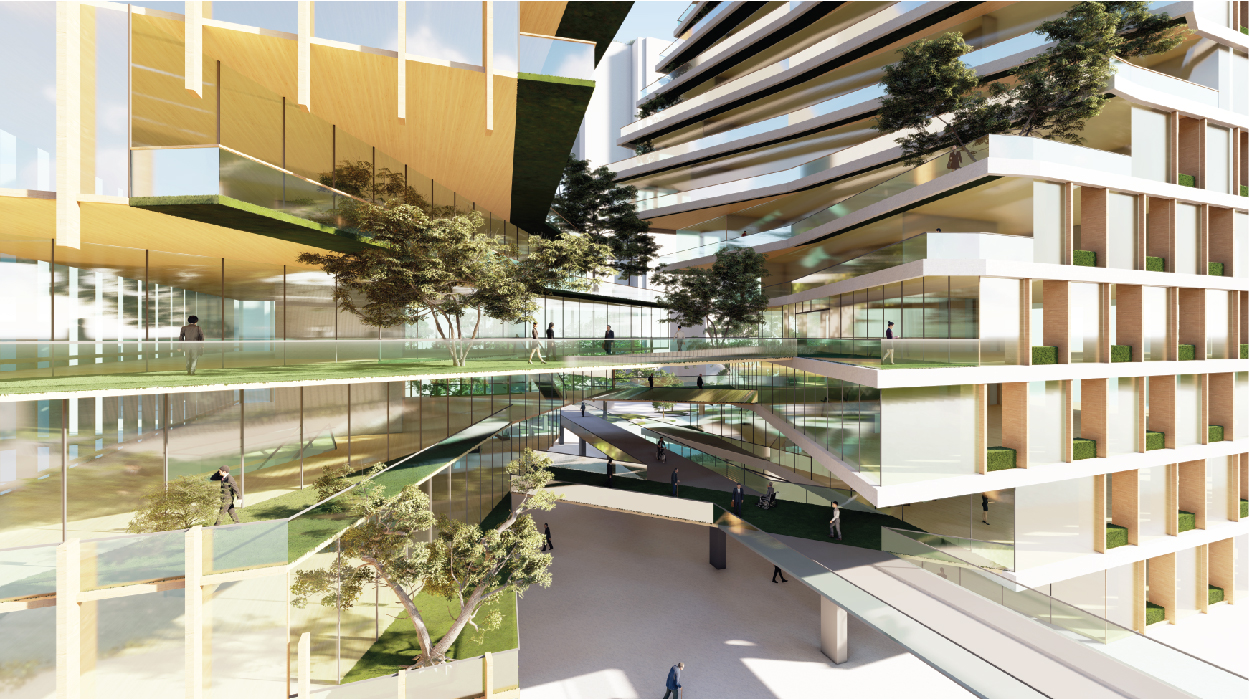 Description

The Master of Architecture provides students with the opportunity to expand their creative abilities, technical skills, and professional knowledge necessary to become effective and respected architects in Macao and internationally. This is a comprehensive master programme that covers topics that range from digital design techniques, heritage conservation, construction documentation, management and entrepreneurship, urbanism and architectural research, with and founded appreciation of sustainability and the local/global context. It culminates with a major research and design project and dissertation, paving the way for a professional path of excellence in the field of architecture.
Recommended Prior Knowledge

Students should have completed the USJ Bachelor of Architectural Studies, or hold an approved equivalent qualification. A portfolio of creative work is required for application to the programme.
Course Duration
2 years full-time (evening) programme
Teaching Medium
English
Total Number of Credits for Graduation
40
Campus
Ilha Verde Campus
Programme's Government Approval (in Chinese and Portuguese only) (Click here)
Calendar
September to July
Weekly Schedule
Mondays to Fridays
---
Design studios and lecture-based modules are taught by a mixture of local faculty members and eminent visiting professors (all are internationally recognised professionals, providing the opportunity to develop architectural skills in a global context)
Comprehensive and professionally specialised curriculum
Approved by the Macao government, this degree leads to a career as a professional architect
---
The USJ curriculum adheres to international standards while remaining relevant to its specific location, one of the most exciting and unique urban environments in the word today. Host to incredible quantities of new construction, Macau is in an ideal position to foster the intellectual and creative capital for innovative approaches to architectural design. Architecture studios and lecture-based modules are taught by a mixture of local faculty members and eminent visiting professors. All are internationally recognized professionals, providing the opportunity to develop the creative and technical abilities necessary to become a competent professional in Macau and the wider world.
Beyond instructing students in the history of the discipline and its accumulated techniques, the university provides space and time for reflection and experimentation – a platform from which to postulate alternatives, to develop unprecedented solutions to current problems, and responses to as-yet unknown ones. Addressing the full spectrum of aesthetic, technological, urban, economic, environmental, social, theoretical, and historical issues, the Architecture programme emphasize ethics as well as expertise, requiring students to constantly evaluate the consequences of their work on the built environment and the natural world. Our graduates will be good architects, but also good citizens, possessing the requisite skill and vision to contribute to the future shape of the city in which they live, for the benefit of all its citizens.
---
Architect
Interior Designer
Urban Designer
Construction Manager
Architectural Historian
---
Study plan & description of modules
Students must complete all the following modules
Please click on any specific module to see its description.
---
Modules
Year 1Year 2