You are very welcome to the University of Saint Joseph, a university in, of and for Macao, China.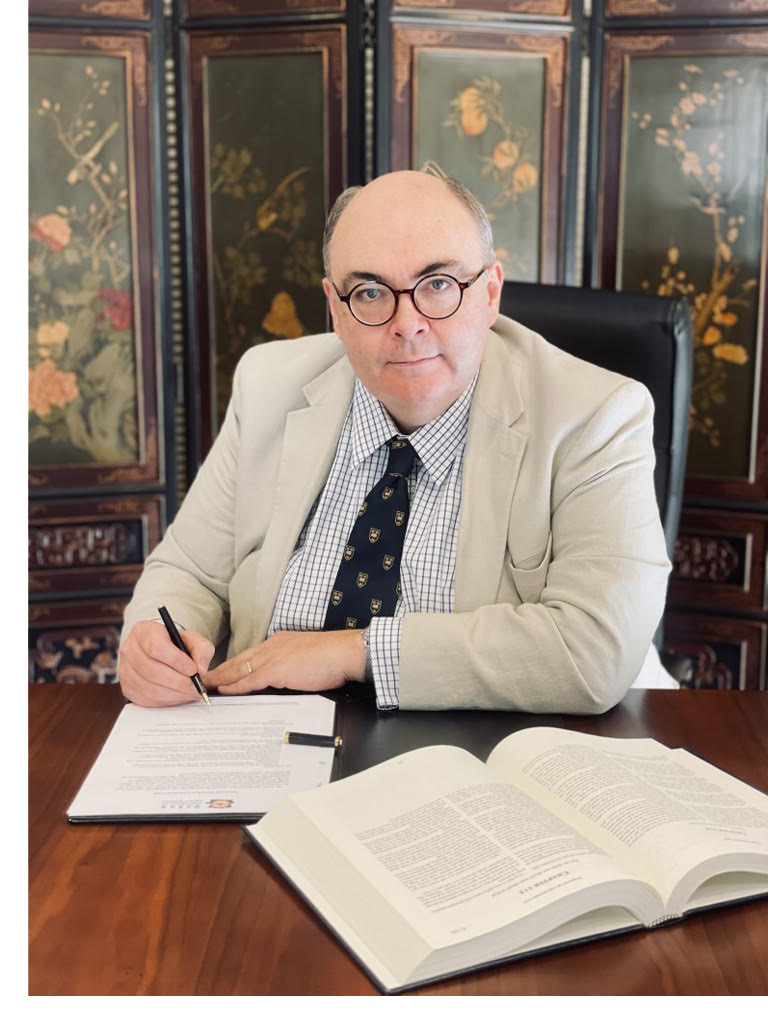 USJ is a private, non-profit institution of higher education which serves the public good in the Macao Special Administrative Region of China. Inheriting the historical, cultural and educational traditions from St. Paul's College (the current site of the "Ruins of Saint Paul's" in Macao), the first higher education institution in East Asia, USJ is open to all students who wish to explore truth, knowledge, innovation and creativity, regardless of race, ethnicity, belief or nationality.
Since its establishment 24 years ago, USJ's reputation as a high-quality institution of higher education has flourished. It is one of the four comprehensive universities in Macao that offer "undergraduate and postgraduate (master and doctorate)" degrees and qualifications. More than 7,500 talents of various types have graduated, and a total of 1,279 students (872 local students and 407 foreign students) are currently enrolled in 36 programmes offered by four faculties and one research institute.
The strong support of the Macao SAR government and all sectors of society has played a crucial role in USJ's successful development. In 2017, USJ completed the construction and occupation of its main campus in Ilha Verde, which is adjacent to Gongbei, Zhuhai (one of USJ's three campuses), with state-of-the art facilities, including several smart classrooms, teaching and research laboratories, as well as libraries, stadium, canteen and student dormitory.
Internationalization, diversity, a passion for excellence and care for the all-round development of our students are amongst the most distinctive features of USJ. The language of instruction for all the courses is English, supplemented by Portuguese and Chinese (Mandarin and Cantonese). Our small class sizes promote positive and supportive working relationships between students and academic staff, powerful learning by students from all backgrounds, and a strong sense of community and harmony.
USJ has established long-term and in-depth exchanges and cooperation with 37 universities in Europe and a further 35 in Portuguese-speaking countries around the world. Professors and students come from all over the world, and USJ also brings visiting international academic staff to teach on its programmes. The currently enrolled students come from 47 countries or regions, with the number of non-Chinese students accounting for nearly 32%, which is the highest proportion in Macau's higher education institutions, and over half our teaching staff come from across the world. USJ is the only university in China that serves as a Consultative Observer in the "Council of Ministers of the Community of Portuguese Speaking Countries".
Our aim is to graduate students who possess the highest personal integrity, who can think rigorously, creatively and constructively at a high level, who value engagement and working with others, and who seek to move beyond mere proficiency to mastery of their discipline. If you want your university life to help you to become such a person, then we would welcome you to USJ.
The Rev'd Professor Stephen Morgan, Rector
January 2021