Incoming Exchange Students
---

---

Dear Prospective Incoming Exchange Student,
Thank you for considering USJ as the next step in your academic journey!
This section will provide you with helpful information and guidance for your study plan at USJ and also for your stay in Macao.
As an incoming exchange student, you will be enjoying a variety of courses we proudly offer to deepen your knowledge, as well as broaden your understanding of the Macao society and its culture.
Our students come from all corners of the word, as do many of our scholars. This creates a diverse learning environment that gives you the international knowledge, insight and cultural understanding needed to strengthen your educational and practical skills so that you stand out in the global working world. Many of our academic staff are leaders in their fields and they are dedicated to supporting you in unlocking your talent and skills while discovering this wonderful city, its culture and the everyday life. In addition to the support from lecturers, our administrative staff are committed to supporting you throughout your stay at USJ.
We look forward to meeting you and hope your stay at USJ will be a rewarding one for your personal and professional development!
Public and International Relations Office (PIRO) Team
HOW TO APPLY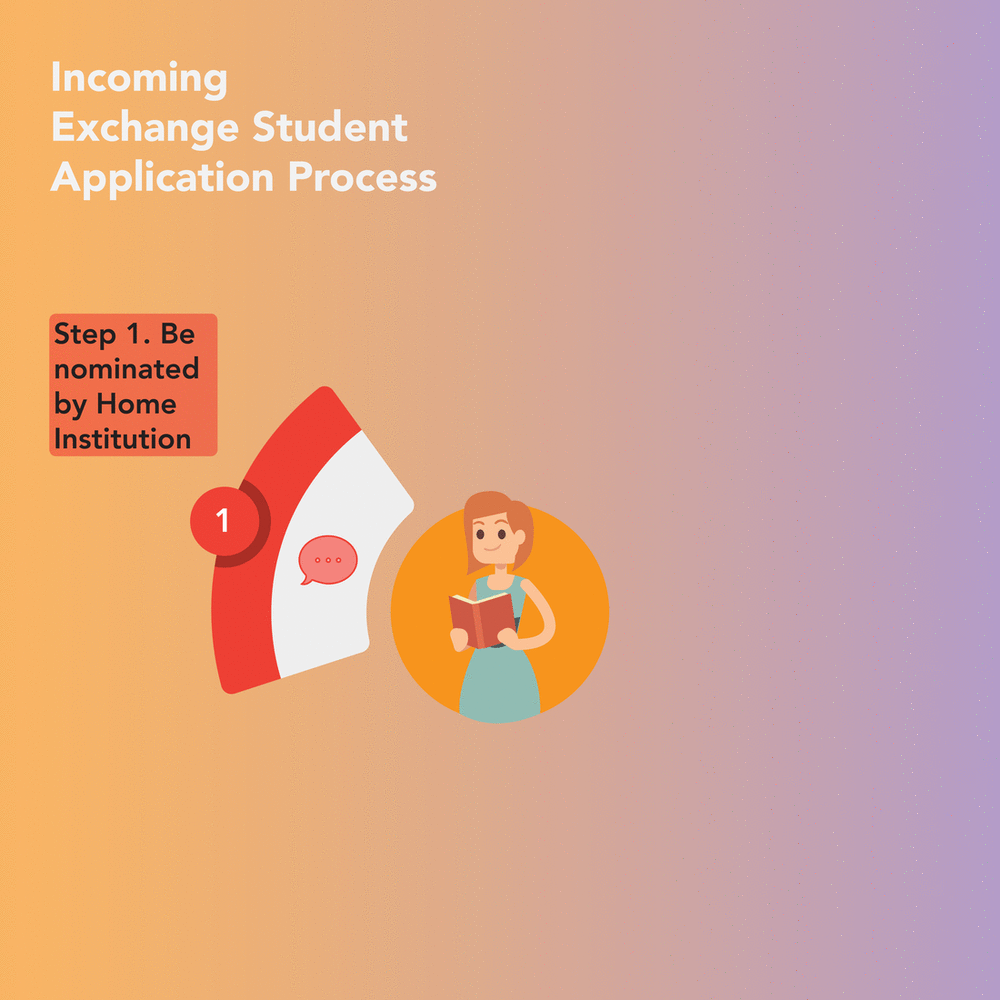 Detailed information on the application process step-by-step.
Please contact your institution's International Office (or equivalent) for its specific procedure information.
Step 1. NOMINATION BY THE HOME INSTITUTION
Fall Semester: 1st – 30th of May
Spring Semester: 1st – 30th of October
Step 2. APPLICATION BY STUDENT AFTER HOME INSTITUTION'S NOMINATION
KNOW MORE ABOUT USJ AND MACAO
Guide for Incoming Exchange Programme

Comprehensive guide with all the information you need about USJ and living in Macao – it includes sections on the cost of living, Macao's currency (MOP – Patacas), transportation, pharmacies and supermarkets, SIM cards, useful apps to download, and much more!

← Click the cover!
Summarised information sheet with basic information about USJ and Macao.
Guidelines for Higher Education institutions and incoming exchange students regarding the minimum vaccination requirements.
Webpage of the USJ Residential Hall with information on the rooms, application deadlines and fees.
PRE-ARRIVAL TIPS
Click HERE for important tips for your pre-arrival, as well as some things to consider after you get to Macao and USJ!
UPCOMING ACTIVITIES
Click HERE for a list of upcoming activities relevant for international exchange students!
---
TYPHOON SEASON TIPS & EVACUATION PLAN
For typhoon season (typically from July until October), we recommend that you read the following documents:
---
For more information, please contact:
Public and International Relations Office (PIRO)
Location: USJ Ilha Verde Campus, Academic Building, 4/F
Email: global@usj.edu.mo
Telephone:
Mrs. Paula Mota (Director) +853 8592 5643 (ENG/PT/FR)
Miss Joana Costa (Officer) +853 8592 5645 (ENG/PT)
Opening hours: 09:00AM – 1:00PM & 2:30PM – 6:00PM (except weekends and public holidays)