Outgoing Exchange Students
---
---

Ana Vanessa Gabion, Year 4 USJ Business Administration Programme Student
Universidade Católica Portuguesa (Lisbon, Portugal) 2018/2019
Dear Prospective Outgoing Exchange Student,
The Exchange Student Programmes are a great opportunity for students to explore other destinations, meet new people and cultures, face a different educational system, and learn other languages while broadening horizons in a unique and memorable way!
In view of this, the University of Saint Joseph (USJ) has signed reciprocal cooperation agreements with reputable universities worldwide to maximise contacts with other countries and people regarding education, cultural diversity and the enrichment of cultures. This offers students more opportunities to study abroad by providing international education knowledge and experience, as well as cultural understanding that will make you stand out in a competitive global job market.
Our best wishes for a valuable and enriching experience abroad!
Public and International Relations Office (PIRO) Team
---
APPLICATION PERIODS
Fall Semester: 1st February – 12th March
Spring Semester: 1st August – 10th September
---
HOW TO APPLY: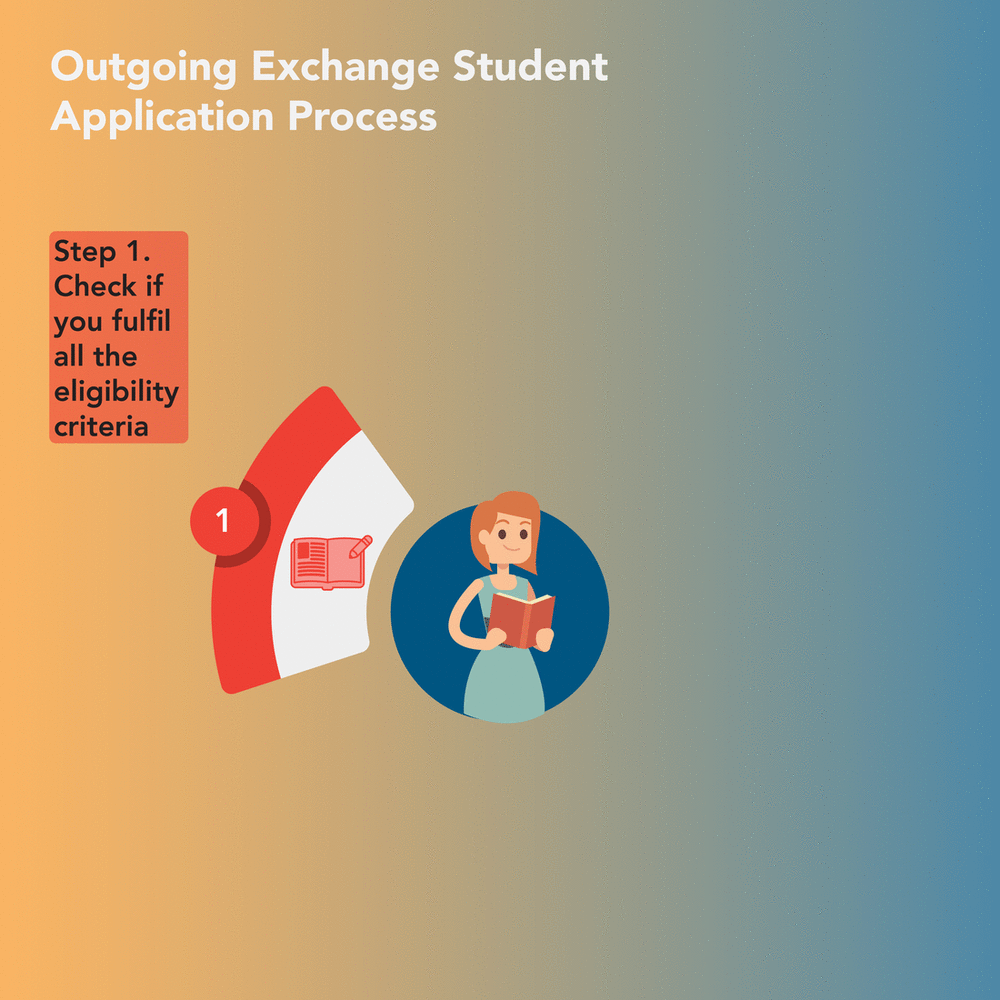 Confirm that you are eligible to participate in the programme (see the Eligibility Criteria section below!).
Read the information on this webpage and contact PIRO (global@usj.edu.mo

)

 to learn which host institutions offer the best options for your study programme.
Research your options by visiting the website of the potential host institutions and seek your course coordinator's advice and feedback.
After choosing your best option(s), send an email to PIRO via global@usj.edu.mo, with the following documents:
– A motivation letter explaining why you would like to join the programme and what outcomes you expect;
– Copy of your transcript;
– Copy of your passport;
– A prioritised list of the host institutions;
– Recommendation letter from one professor.
5. Wait for PIRO's further instructions and, if accepted, follow the Host Institution's instructions!
ELIGIBILITY CRITERIA:
– Full-time degree student in USJ at the time of application.
– Undergraduate students who have completed at least 37 credits (equivalent to the completion of two regular semesters) and less than 130 credits (equivalent to the completion of seven regular semesters).
Note: For graduate students, please contact your course coordinator for the requirement of completed credits to be eligible for a student exchange programme.
– Students who are in good academic and financial standing at USJ.
– Students who have good knowledge of the language(s) used at the host institution.
TO KNOW MORE:
Everything you need to know about the application as well as some reminders and tips of documents you should have and things you should do before, during and after going on the exchange programme!
Guide for Outgoing Students

Comprehensive guide with all the information you should have if you are considering going on an exchange programme. Includes frequently asked questions!

← Click the cover!
---
For more information, please contact:
Public and International Relations Office (PIRO)
Location: USJ Ilha Verde Campus, Academic Building, 4/F
Email: global@usj.edu.mo
Mrs. Paula Mota (Director) +853 8592 5643 (ENG/PT/FR)
Miss Joana Costa (Officer) +853 8592 5645 (ENG/PT)
Opening hours: 09:00AM – 1:00PM & 2:30PM – 6:00PM (except weekends and public holidays)