Faculty of Arts and Humanities

In a world of global business, emerging technologies and multicultural societies, finding creative solutions and innovate ways to address human needs have never been more important.
The field of Arts and Humanities, traditionally focused in the Arts, Culture, History and Languages, provides a fundamental approach to address this challenge by looking forward to an entrepreneurial world of globalised communication and media.
The Faculty of Arts and Humanities (FAH) offers a rich multicultural and exciting environment for students who engage with the intersection of Arts, Humanities and Technology, addressing the great human challenges of our times. FAH offers degrees in four key-areas of studies: Media Arts and Technology; Architecture and Design; History and Heritage; Languages and Culture. Having these disciplines under the same Faculty, provides a unique multidisciplinary environment in which students have access to exceptional educational opportunities, developing a sense of ethics and integrity as a whole person who can think rigorously, critically and creatively. Above all, our students learn to value culture, human engagement and collaboration, which allows them to go beyond proficiency and master their discipline.
---
FAH Organogram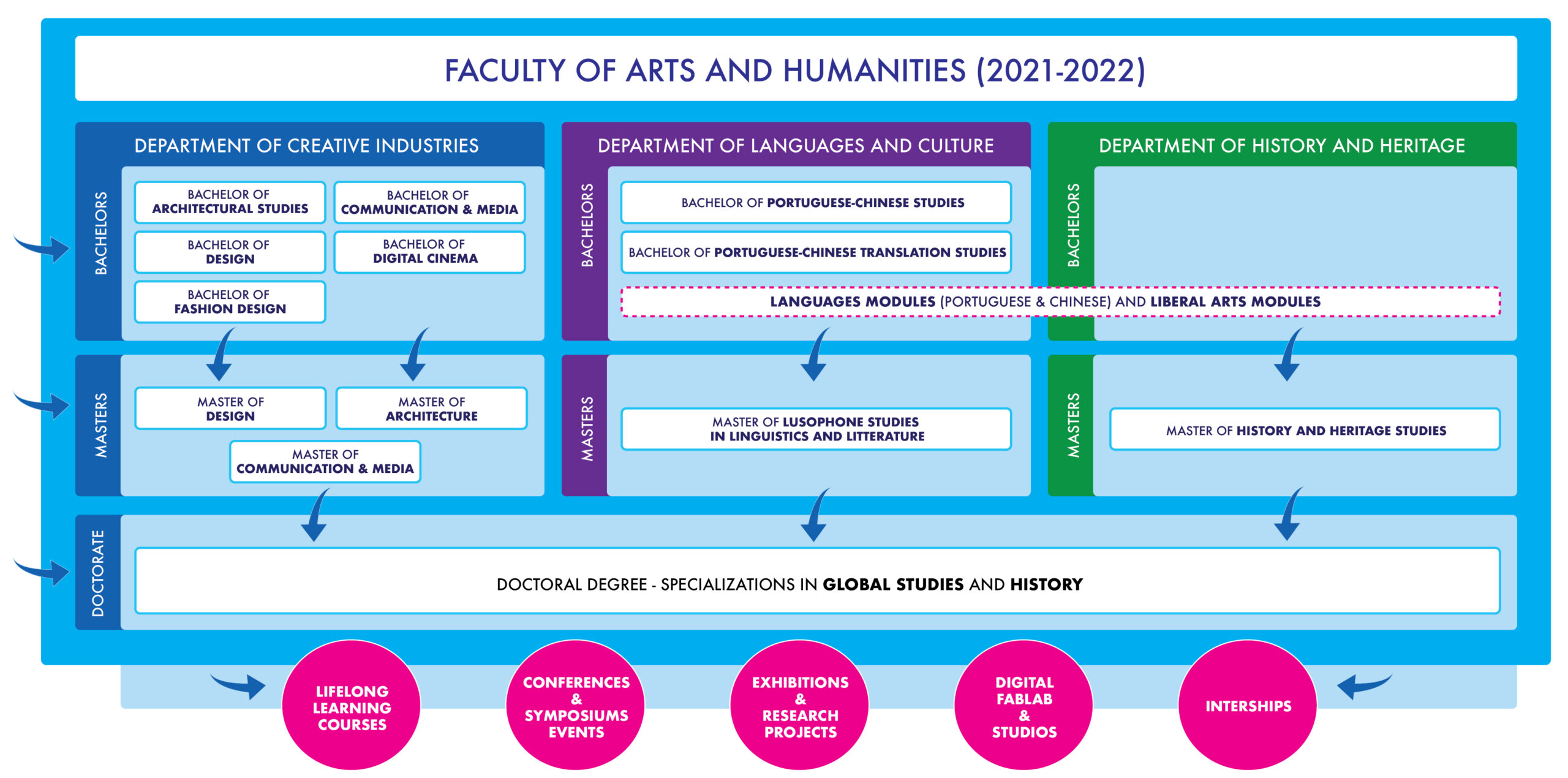 ---
FAH on Social Media
– Check out our Faculty of Arts and Humanities
Facebook
and
Instagram
pages for the most updated news and events.
Pre-University
Bachelor Programme
Master Programme
Doctoral Programme
Associate Diploma
Faculty Members
Full-time Faculty Members
Adjunct Professors
Emeritus Professors
Last Updated: September 15, 2021 at 4:30 pm