Design (Specialisation in Interactive Design)
---
Overview
This master will prepare you for a career as a designer in a wide range of professional fields.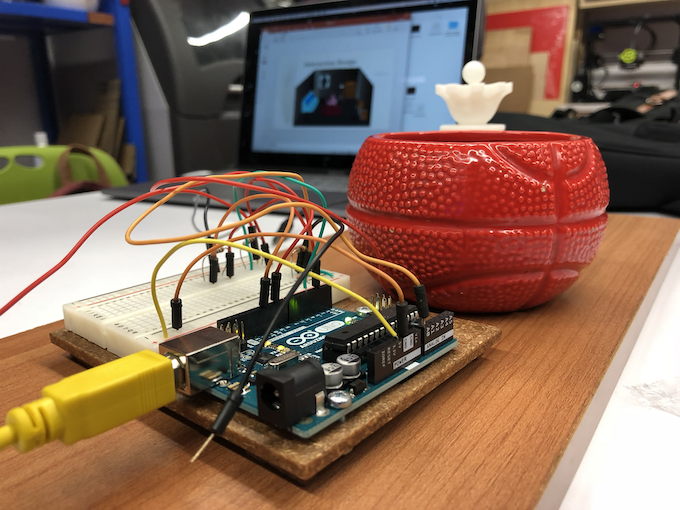 Description

Two-year degree that enables our students to develop their creative abilities and technical skills necessary to become an effective and respected professional designer in Macao and internationally.
This master is aimed at product, graphic, or digital designers and related professionals who wish to enrich their knowledge and skills by studying with internationally respected teachers and professionals from renowned schools such as Aalto School of Arts, Design and Architecture (Aalto, Finland), Linz University of Art and Design (Linz, Austria) and Católica School of Arts (Porto, Portugal).
Founded on the appreciation of the value of new interactive technologies and digital media, this master incorporates the study a wide range of new digital interfaces and interactive techniques, with a particular focus on interactive design and interactive products design (e.g. UI – User Interface Design; UX – User Experience Design; HCI – Human-Computer Interaction).
Course Duration
2 years full-time (evening) programme
Recommended Prior Knowledge
Students should have a strong interest in art and design. A portfolio of creative work is required for application to the course.
Teaching Medium
English
Total Number of Credits for Graduation
36
Campus
Ilha Verde Campus
Programme's Government Approval (in Chinese and Portuguese only) (Click here)
Calendar
September to July
Weekly Schedule
Mondays to Fridays
---
Design studios and lecture-based modules are taught by a mixture of local faculty members and eminent visiting professors. All are internationally recognised professionals, providing the opportunity to develop design skills in a global context
This degree leads to a career as a professional designer in a wide range of professional fields, with a particular focus on graphic design and product design
---
The Master of Design program introduces interactivity as a core subject. Undertaking this program students develop a skill-set to solve problems and formulate models to improve the experience of interaction between Humans and Digital Systems. The program addresses the technical and creative demands of modern User-Centered Design applied to Products, Services and Experiences. Experimental curricular projects take advantage of state-of-the-art technology and advanced Design methods, including Digital Fabrication, interactive software applications, Multimedia Installation, Interactive Industrial and Graphic Design, 3D Virtual and Augmented Reality. The curricular modules are offered during the first academic year (total of 24 Credits), and the second year consists of a supervised dissertation development, as well as a module on Research Methods (12 Credits).
Prof. Filipa Martins de Abreu
---
UX designer
UI designer
IxD designer
Product designer
Design teachers
---
Study plan & description of modules
Students must complete all the main modules and one specialisation
Please click on any specific module to see its description.
---
Modules
Year 1Year 2