A doctoral programme is a research-oriented degree aimed at developing advanced theoretical and practical research skills in a specific area of knowledge. Doctoral candidates complete main modules in research methods and foundation knowledge in their proposed research field (1 Year) and then work with a supervisor to complete their doctoral thesis (2 to 4 Years).
Doctoral candidates are expected to develop original scientific work that contributes to a significant theoretical advance in the field. The doctoral programme's main objective is to prepare highly qualified professionals capable of developing R&D activities in private and public organisations or to develop an academic career.
---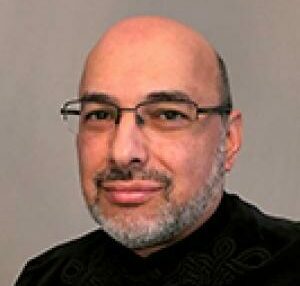 Professor Adérito Fernandes-Marcos

Coordinator of the Doctoral ProgrammeShort Bio & Publications:
here
Email:
doctoral@usj.edu.mo
COORDINATOR'S MESSAGE
The University of Saint Joseph in Macau is a hub of multicultural innovation, inheriting centuries of Macau's history in-between Asia, Europe and the Lusophone world, embracing more than 40 nationalities among professors, students and university staff. Our Doctoral Programme fosters a multi-disciplinary, inter-disciplinary and trans-disciplinary research environment, supported by an academic team with solid backgrounds in their specialist fields.
Transdisciplinarity aims at integrating the natural, social and health sciences in a humanities context and transcending their traditional boundaries to resolve real-world and complex problems by providing different perspectives on problems to reach holistic descriptive answers to comprehensive research questions.
Doctoral students, being an indispensable part of this inspiring environment, are thus, invited to come on board and take part in this extraordinary voyage of discovering the world through scientific questioning and systematic research while being fully aware that our success as a Doctoral Programme and Research Community can only be accomplished with your active participation and enthusiasm.
On behalf of the Doctoral Programme, we are looking to welcome you to USJ!
---
USJ Doctoral Programme Student Handbook
Download file >
---
DOCTORAL PROGRAMME THESES
The first cohort of the USJ doctoral programme at USJ started their journey in 2007, and since then, a focus on research excellence has been part of the University's academic Life.
The USJ doctoral programme has graduated more than 40 students, and all doctoral theses concluded since 2011 are publicly available on the Doctoral Thesis page.
---
ADMISSIONS TO THE DOCTORAL PROGRAMME
New applicants to the Doctoral Programme can choose their thesis topic and supervisor from a pool of Open Doctoral Thesis Topics at the admission stage.
There is also the possibility of applicants proposing an original Thesis Topic. The Doctoral Programme Coordination team will assess the proposal during the admission process.

---
DOCTORAL PROGRAMME SPECIALISATIONS
The Doctoral Programme is organised under five Academic Fields (Humanities, Social Sciences, Administration, Science, and Information Systems), offering specialisations in the following areas of academic research: Global Studies; History; Religious Studies; Education; Psychology; Business Administration; Government Studies; Science; Information Systems.
---
---
---
---
---
---
---
---
---
---