---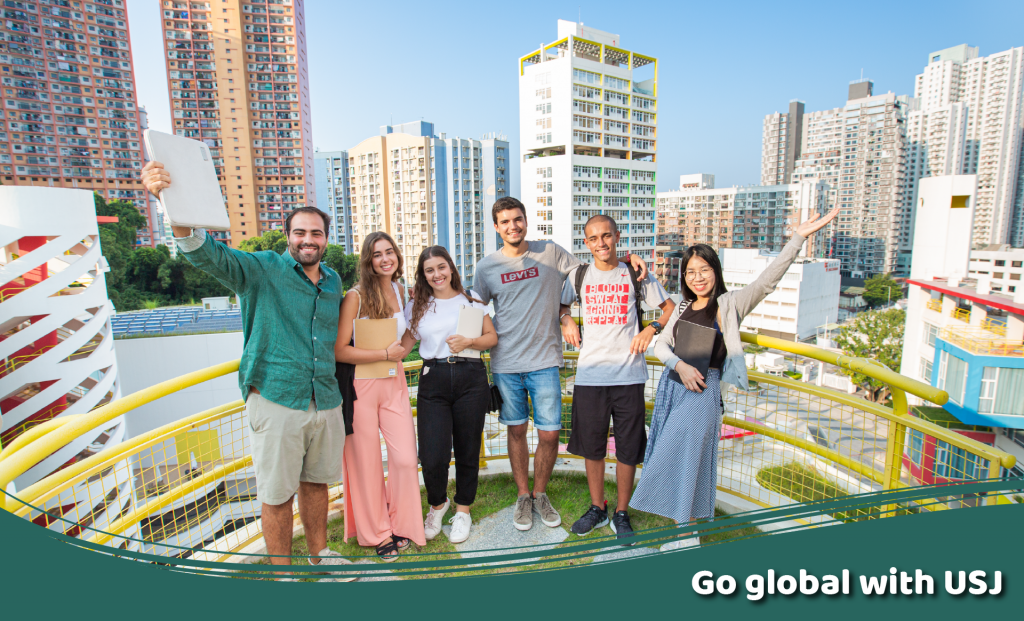 At our University, the provision of a multicultural and international experience is pursued and celebrated!
With students and staff coming from 40 different countries, USJ aims to create a friendly learning environment while working to develop new forms of collaboration. Our programmes are all taught in English and not only provide students with the essential understanding of their choice of major, but also broaden their outlook on the world, foster curiosity, critical thinking, innovation and professional skills.
USJ has signed Agreements of Cooperation with over 80 institutions in Asia, Oceania, Europe, Africa and America, being the only Higher Education Institution in Macao that is a Consultative Observer of the Community of Portuguese Language Countries (CPLP).
We are also an active member of many organisations, like the International Association of Universities (IAU), Association of Universities of Asia and the Pacific (AUAP), International Federation of Catholic Universities (IFCU) and Association of Southeast and East Asian Catholic Colleges and Universities (ASEACCU), among others, striving to build stronger global connections.
Thinking of studying at USJ? Living in Macao is a truly unique experience.
With its historical and cultural landscape being inscribed on the UNESCO World Heritage List, Macao is becoming a world-class tourist destination and an international hub. It is well known for its bright lights, entertainment and tourism, also being a vibrant cultural city with its own Macanese cuisine and arts and cultural events such as the Art Macao, the International Firework Display Contest, the International Film Festival and Awards, the International Parade and the Macao Grand Prix.
---


---
For more information, please contact:
GENERAL QUERIES & PARTNERS | PROSPECTIVE EXCHANGE STUDENTS (IN/OUT)
CURRENT INCOMING EXCHANGE STUDENTS (IN MACAO)

Communication and Public Relations Office Location: USJ Ilha Verde Campus, Academic Building, 4/F

General Queries & Partners: international@usj.edu.mo


Prospective Exchange Students (In/Out): exchange@usj.edu.mo

Telephone: +853 8592 5645

Opening hours: 09:00AM – 1:00PM & 2:30PM – 6:00PM (except weekends and public holidays)

Office for Student and Alumni Affairs

Location: USJ Ilha Verde Campus, Residential Hall, 2/F

Email: osaa@usj.edu.mo

Telephone: +853 8592 5655

Opening hours: 09:00AM – 1:00PM & 2:00PM – 6:30PM (except weekends and public holidays) Follow us on Facebook!