Incoming & Outgoing Students
 
INCOMING STUDENTS
Brazil: Pontifical Catholic University Belo Horizonte, Minas Gerais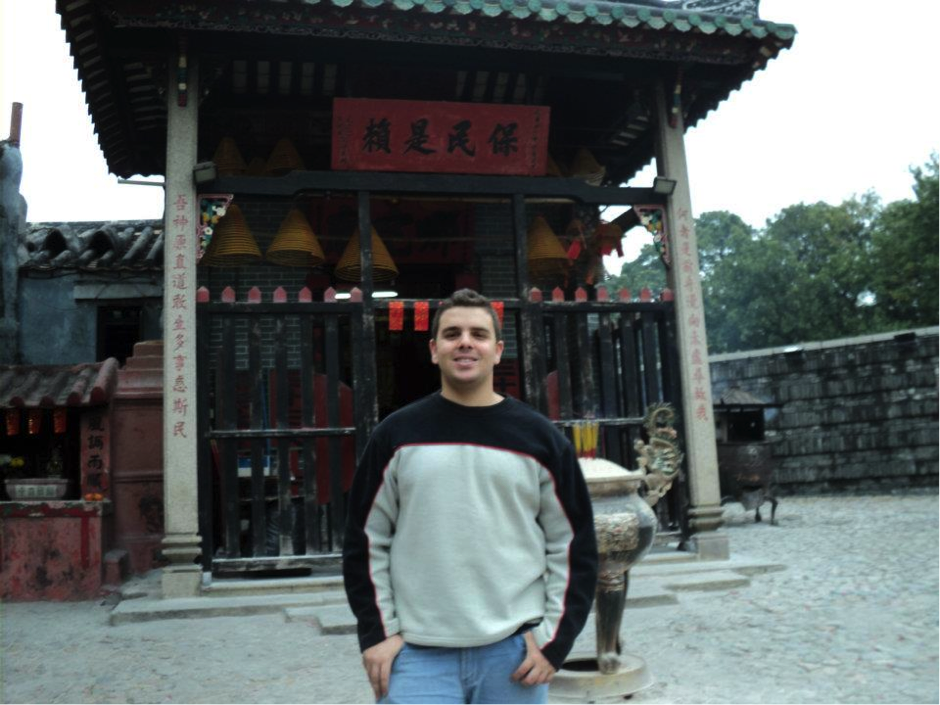 Studying at USJ was the best experience I have had in my life, thanks to the warm hospitality and care bestowed upon me by both my colleagues and the administration.
During my exchange at USJ I became friends with students from across the globe and had access to multi-cultural professors who contributed greatly to my knowledge and understanding of my major.
I found the Chinese culture to be rich and diversified and have left Macau with a taste for more. Thank you very much USJ!
Lucas Ribeiro
Brazil: La Salle University College – Unilassale Canoas, Rio Grande do Sul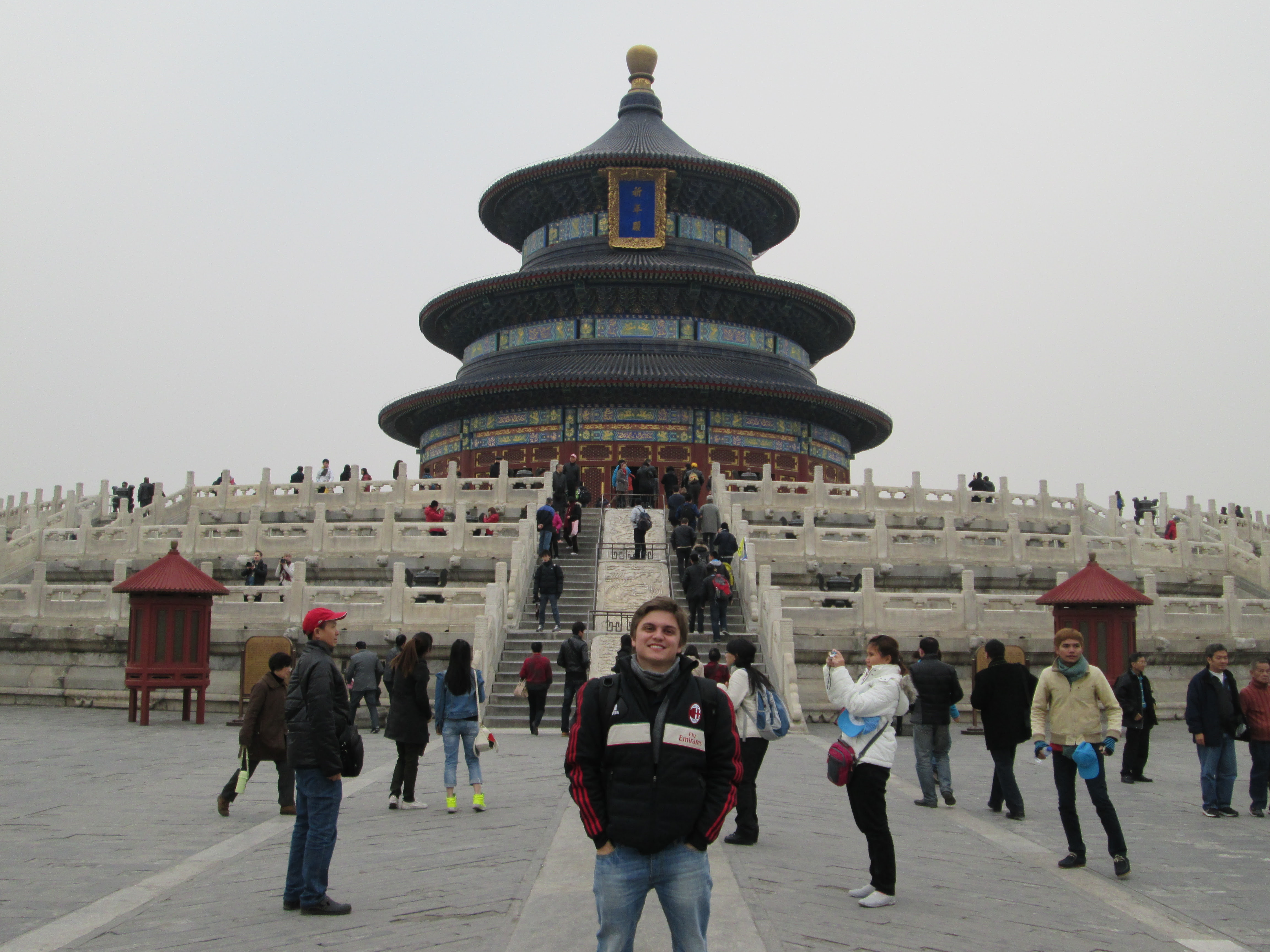 The Student Exchange Programme at USJ has fulfilled a long childhood dream of mine of exploring China and Asian cultures.
I was given a rare opportunity to venture out into the Orient and study in a multi-cultural environment facilitated by USJ. I will never forget this amazing experience and will remember Macau for the convenient, safe and dynamic place that it is.
I recommend USJ to Brazilians and other students as a place to learn, both inside and outside the classroom.
Arthur Faviero
---
 
OUTGOING STUDENTS
Portugal: University of Coimbra

My name is Ana and I spent a semester at the University of Coimbra, in Portugal. I am from Macao and so it was my first trip to Portugal. I think it was a good experience for me. I gained a lot of knowledge and made many local friends. Naturally, I took the opportunity to also visit many other Portuguese cities, such as Lisbon, Batalha, Porto, Aveiro, Santarém, and others. I visited many monuments, churches, beaches, etc. I also liked the weather in Portugal, because it is better than Macao's weather – Macao is very humid. I also really liked the Portuguese cuisine and did not miss the chance to try the original Portuguese egg tart!
The University of Coimbra has amazing views, no doubt it is a beautiful place. When I arrived in Portugal, I was impressed by the architecture and the numerous Roman remains in what is now the Portuguese territory. It shows the quality and durability of the construction.
When I left Portugal, I had a special song stuck in my head. It goes like "Coimbra tem mais encanto na hora da despedida (…)" (Coimbra has more charm at the time of goodbye) – I learned this Fado song (traditional Portuguese music genre that is part of the UNESCO Intangible Cultural Heritage Lists) when I was studying in Coimbra last semester.
Portuguese translation
O meu nome é Ana e fiz um semestre na Universidade de Coimbra, em Portugal. Eu sou de Macau e então esta foi a minha primeira viagem a Portugal. Eu acho que foi uma boa experiência para mim. Eu ganhei muito conhecimento e fiz muitos amigos locais. Claro que também aproveitei para visitar muitas cidades portuguesas, como por exemplo, Lisboa, Batalha, Porto, Aveiro, Santarém, entre outras. Eu visitei muitos monumentos, igrejas, praias, etc. Eu também gostei do tempo de Portugal, porque é melhor do que o de Macau – Macau é muito húmido. Eu também gostei muito da gastronomia portuguesa e não deixei passar a oportunidade de experimentar o Pastel de Natal original!
A Universidade de Coimbra tem uma vista incrível, sem dúvida que é um lugar belo. Quando cheguei a Portugal, fiquei impressionada com a arquitectura e os inúmeros vestígios romanos no que é agora território Português. Mostra a qualidade e durabilidade da construção.
Quando eu me vim embora de Portugal, tinha uma canção na cabeça. É algo como "Coimbra tem mais encanto na hora da despedida (…)" – Aprendi esta canção de Fado (género musical Português tradicional que faz parte das listas da UNESCO de Património Cultural Intangível) quando estava a estudar em Coimbra no semestre passado.
Tam Wai U, Ana – Year 3 Bachelor of Portuguese-Chinese Studies (Language and Culture) Student
Portugal: Universidade Católica Portuguesa
When I applied for the exchange programme to spend a semester in Lisbon, I mentioned that my main reason was that I felt it was a good opportunity to experience living in another country, given that I have only ever lived in Macao. I also mentioned that I thought the exchange programme would not only allow me learn through a different education system but would also widen my view and help me grow as a person in order to be able to adapt easily to new environments, while exploring different countries and learning their cultures.
Spending a semester abroad and away from my family taught me a lot of life lessons in a short period of time, lessons that I felt I could have never learned if not by joining USJ's exchange programme. Not only did I learn to manage my personal finances but also to be independent and responsible.
At the beginning, it was a little difficult to get around because I had no idea of the norms and how people dealt with each other socially, but shortly after it was easy for me to make friends as I am a naturally extroverted person. I made a lot of friends inside and outside the University, ones that I still keep in contact with to this day. I joined different events that the University hosted, such as dinners and parties for students, all of which brought me the best experiences I have ever had in my University life.
With that being said, I believe that the exchange programme brought me back as a different person, I feel my goals have broadened, that I now have connections in Europe and made new friends for life. Every person should experience living and studying in another country at least once in their life, because I feel it certainly made a difference for me.
Ana Vanessa Gabion – USJ Year 4 Business Administration Student
Taiwan, ROC: Fu Jen Catholic University



We were bowling, playing sky lanterns in holidays and saw the flower exhibition. We joined the exchange student activities and drew on T-shirts by ourselves in Yilan Taiwan. We had great fun in tea time and joined the demonstration activities in Taiwan!
Mei Leng Chan – USJ Business Administration Student
Taiwan, ROC: Fu Jen Catholic University
I was there for nearly two weeks and the bond made not only with people from all over the world but also with the Taiwanese culture, marks all my student life!
Three years have passed and I still talk to everyone. What an awesome place hidden in Asia! A must go – must live!
Cíntia Leite – USJ Design Student 
Portugal: University of Coimbra
For the past 7 months, I have been in an exchange programme in the University of Coimbra, Portugal, which is an excellent exchange location and one of the best experiences in my life.
Established in 1290, University of Coimbra is one of the oldest high-quality universities in Portugal. The campus does not have too many people and it helps to follow the lessons. The classes also include a lot of discussions, especially when we share our own historical cultures. Through the discussions, I have come to appreciate interactive learning methods. It is really different from the usual educational methods.
During this time, the major highlights for me were to travel to many significant cities in Portugal and meeting new people from a different culture. They taught me how to recognise people from the different European countries, so that now I can recognise where they come from based on their basic conversations and facial features. Moreover, I really enjoyed the amazing night life in my old but fantastic city – Coimbra. Honestly, I would say living in Coimbra as a local has definitely opened my eyes.
Amanda – USJ Government Studies Student
Korea: Hankuk University of Foreign Studies
Before graduating from my university, I had the opportunity to study at the Hankuk University of Foreign Studies (HUFS) in Korea as an exchange student.
Although I am Korean, I had not had a chance to experience the culture in Korea because I came to Macao when I was in middle school. Thus I decided to apply for the student exchange programme after I heard an agreement of cooperation had been made with the HUFS.
It was really great experience for me to widen my perspectives. During my time in HUFS, I have a classic guitar club called "Chuihyun" and made a lot of good friends. In "Chuihyun" I had a valuable time there and made memories that I will never forget.
Angela Kim – USJ Business Administration Student