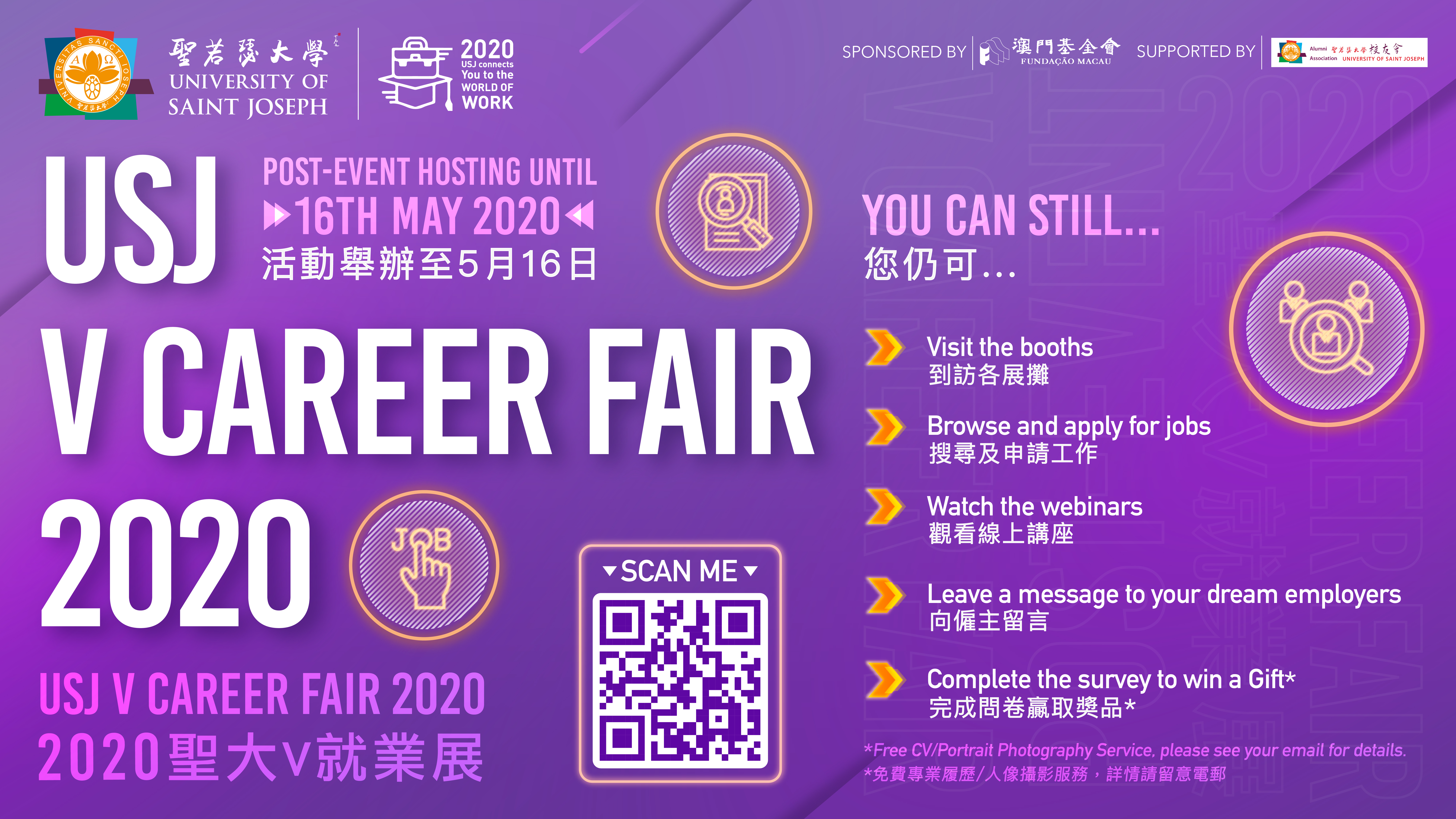 ---
Please click here to contact us.
---
Career Planning Advice 生涯規劃咨詢
OSAA provides individual career mentoring to students which aims to help students set up their career goals, identify their career paths and prepare them for their future career. Students are welcome to make an appointment to discuss career opportunities or other related matters, such as career direction, job market, preparation of CV and cover letter, interview skills, as well as job searching means. OSAA is pleased to provide advice and guidance on choosing a suitable career pathway.
Please send an email to careers@usj.edu.mo to make an appointment with OSAA.
---
Entrepreneurship 創業
With the advantages of Macao being one of the cities in the Greater Bay Area and her positioning as the Commercial and Trade Co-operation Service Platform between China and Portuguese-speaking Countries, OSAA encourages our students to develop their entrepreneurship here in Macao, which can connect commercial and trade co-cooperation between the Portuguese-speaking countries and cities of the Greater Bay Area.
Our University has engagement with government, committee and organizations. We are committed to support the development of youth entrepreneurship and offer start-up opportunities to our students in terms of capital, resources, space and networking, such as the Cultural Industries Fund, the Economic Bureau, the Macao Trade and Investment Promotion Institute, the Talents Development Committee, the Youth Entrepreneurship and Innovation Preparatory Committee and the Macau Startup Club.
Updated information on entrepreneurship will be sent to students and alumni via email and posted on our website. Please check regularly.
---
Further Study 持續升學
OSAA provides workshops, sharing sessions and advising service in collaboration with other international education institutions so that  our students can prepare better before their graduation.
Updated information on further study will be sent to students via email and posted on our website.