USJ Mentorship Programme
The USJ Mentorship Programme is aimed at providing a valuable opportunity for our students and young alumni to seek career advice and guidance from alumni mentors. Our mentors are professionals or senior executives from different industries. They will share their life experiences and stories with the mentees.
During the Programme, mentors and mentees can meet upon their own schedules with the minimum requirement of two (2) hours every month. Besides receiving guidance from alumni, students can also expand their network with professionals in the fields. Such networking can benefit the students to better join the society in the future.
Also, in order to maximize the potential of this programme and to promote gender equality and inclusiveness on campus,
Priority is to be given to low-income local and international students;
Mentor-mentee pairing according to gender.
---
Period of the Programme:
October 2022 to June 2023
A certificate will be awarded upon successful completion.
Application Requirements:
Mentees: USJ Students or Fresh Graduates
---
Programme Overview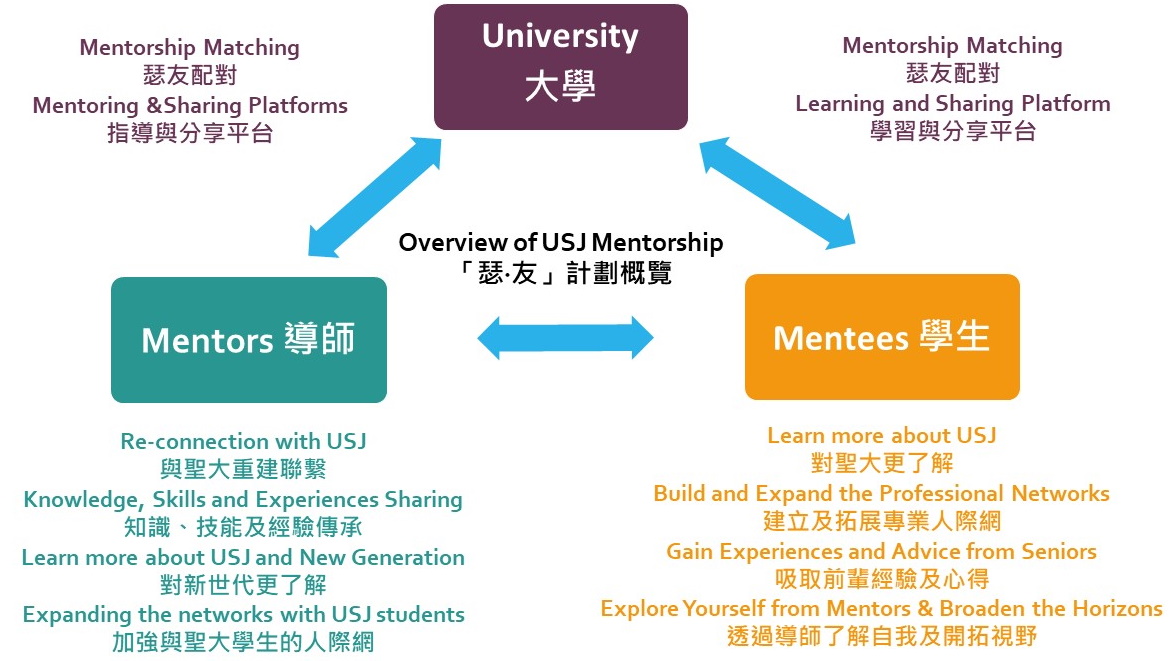 For more information, please check the Handbook from https://drive.google.com/file/d/1DAXhEmtd8UiFXs8xFOj3kBHQvcZEQK9H/view?usp=sharing by using your USJ account.
---
Benefits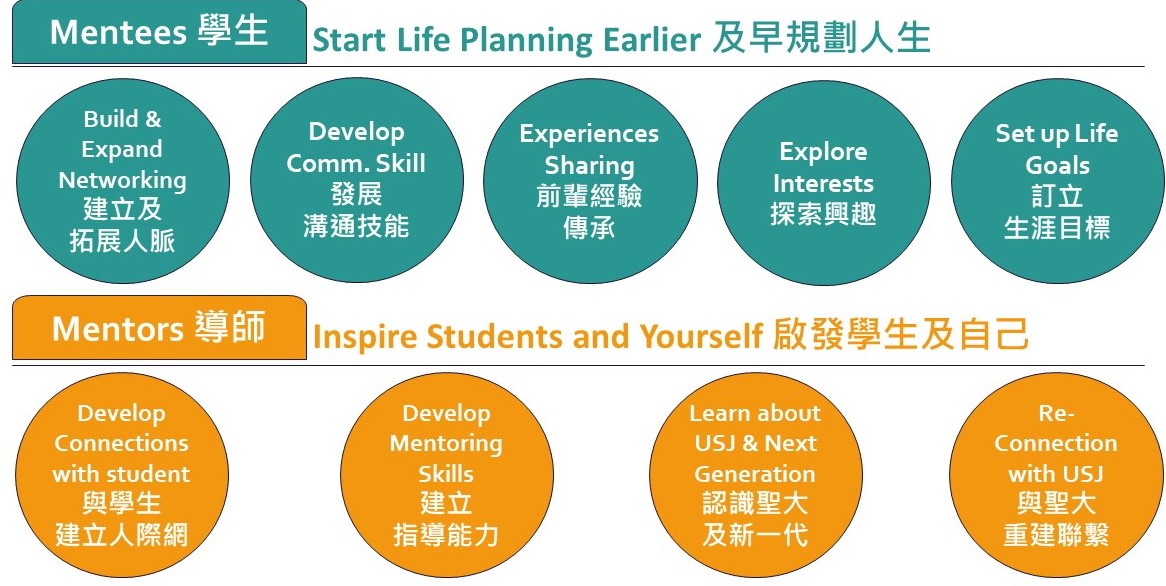 ---
Archive