Faculty of Creative Industries
Dean's Message
The Cultural and Creative Industries are one of the main strategic development areas of Macau, bringing together tradition, heritage, urban regeneration and the excitement innovations in the Tourism and Entertainment Industries.
On the other hand, the Creative Economy, which includes Design, Architecture, Digital Communication & Media, and Fashion Design, is not only one of the most rapidly growing sectors of the world economy, it is also a highly transformative one in terms of income generation, job creation and social progress.
The Faculty of Creative Industries taps into this extraordinary potential by providing academic programs and research in core areas of the Creative Industries. It offers a multidisciplinary and international environment, where students are encouraged to collaborate with colleagues from all programs, by exploring their creativity, experimenting with innovative ideas and practicing entrepreneurship to develop successful projects.
Our students are enthusiastic and ready to develop a solid career in their area of expertise, contributing to a community of valuable professionals that will shape the future of Creative Industries in Macau.
Prof. Álvaro Barbosa
---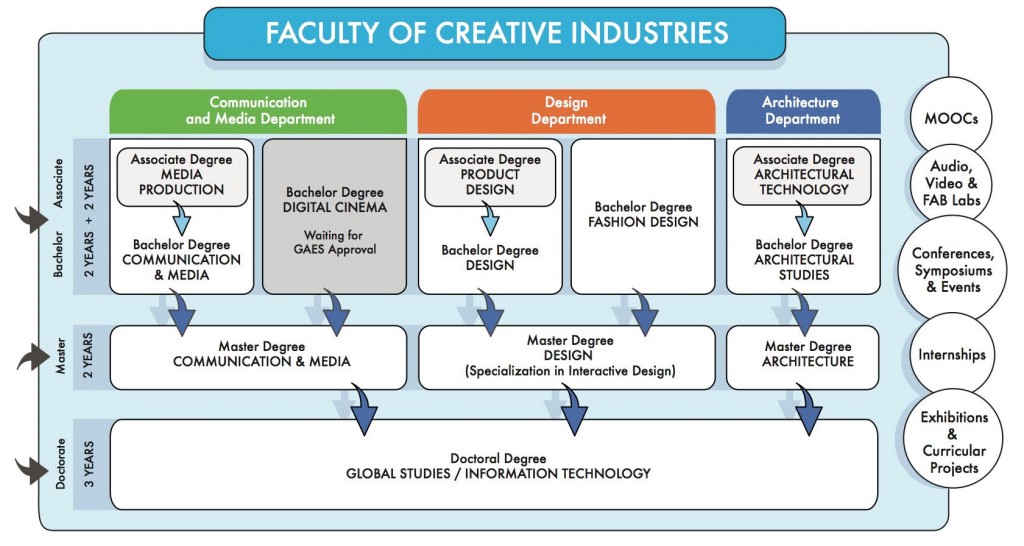 Bachelor
Master
PhD
Associate Degree