Due to the outbreak of COVID-19, currently identified in several countries across the globe, students considering in-person programmes are strongly encouraged to closely follow the World Health Organisation's safety measures and regularly check the Travel Alerts issued by the Macao SAR Government.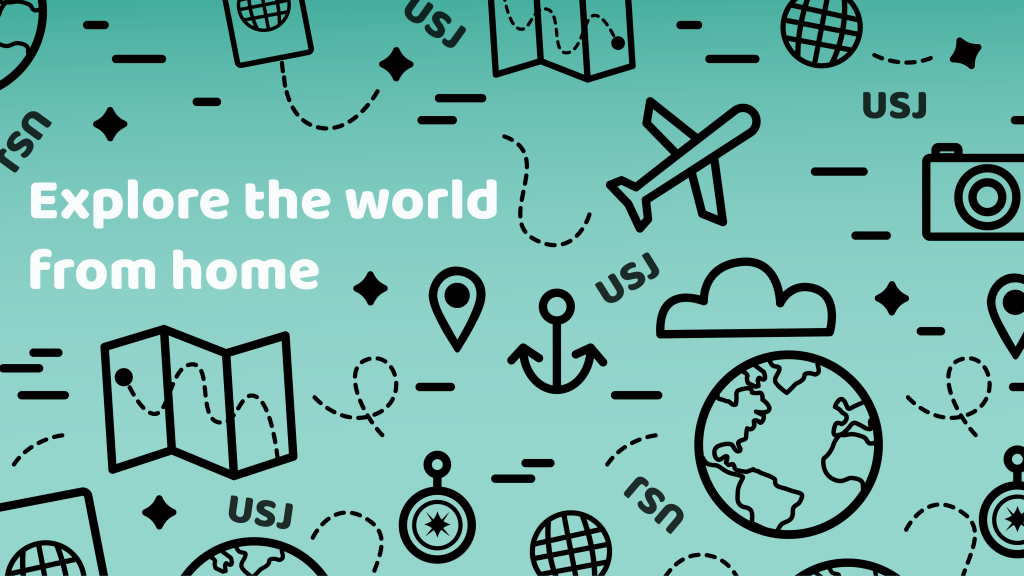 COVID-19 should not stop students from seeking ways of deepening their knowledge, connecting with other cultures and expanding horizons. The University of Saint Joseph encourages its students to explore the world from home!
In the coming months, the University will be using this page to promote programmes by partner institutions and institutional friends that are either in an online format or in an in-person format that will also be available online.
If you are a student interested in applying or a partner/institutional friend that would like us to promote a programme, please contact the Public and International Relations Office at exchange@usj.edu.mo.

PARTNER PROGRAMMES BY REGION
EUROPE
Country
Institution
Programme
Information
France
Université Catholique de Lille
Lille Spring Online
Dates to be announced soon
European Summer Programme (ESP)
ESP1

Classes to be held from May 26 to June 23, 2021

Deadline: April 1, 2021

ESP2

Classes to be held from June 25 to July 24, 2021

Deadline: May 1, 2021

Italy
POLIMI
POLIMI Open Knowledge – Massive Online Open Courses
Free online courses
Portugal
ISCTE
Provisional Course List for Online/Offline Summer 2021
Between June and mid-July

Topics include: Management, Accounting, Negotiation, Marketing, Ethics, Leadership, Communication, among others.

Universidade Aberta
Aula Aberta (Open Class)
Free online courses (mostly in Portuguese)

OTHER PROGRAMMES BY REGION
---
This webpage provides general information only and may be subject to change at any time without notice.
---

For more information, please contact:
Public and International Relations Office (PIRO)
Location: USJ Ilha Verde Campus, Academic Building, 4/F
Email: exchange@usj.edu.mo
Telephone: +853 8592 5645
Opening hours: 09:00AM – 1:00PM & 2:30PM – 6:00PM (except weekends and public holidays)