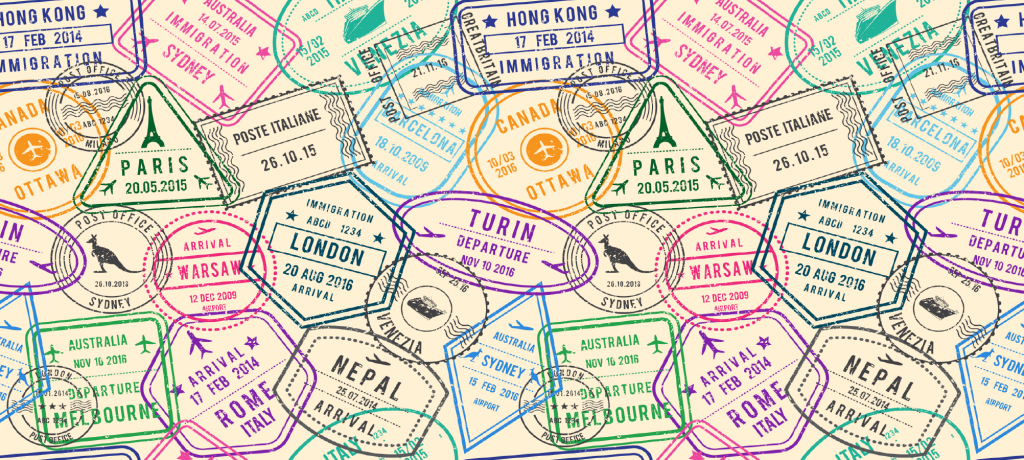 We are so happy that you chose USJ for the next step in your academic journey and cannot wait to welcome you but, before you arrive, there are some things you should keep in mind!
PRE-ARRIVAL TIPS
1. Make sure to read the Guide for USJ Incoming Exchange Students!
Comprehensive guide with all the information you need about USJ and living in Macao – it includes sections on the cost of living, Macao's currency (MOP – Patacas), transportation, pharmacies and supermarkets, SIM cards, useful apps to download, and much more!
2. Plan your accommodation
USJ highly recommends that you plan your accommodation in advance before your arrival to Macao. After you are officially accepted as an exchange student, and to secure your spot at USJ's residence, please contact the Residential Hall Team of the Technology, and Facilities Office directly at residence@usj.edu.mo. You can find out more about USJ's Residential Hall in this webpage.
3. Obtain an International Medical Insurance In addition to your personal insurance, all incoming exchange students are required to buy "Comprehensive Medical Insurance Plan" with full coverage of your intended stay in Macao (until you return home). If you consider exploring other destinations in the region other than Macao, your health insurance must provide coverage for these additional destinations.
4. Plan your arrival dates and make sure to have a visa/Macao entry clearance We recommend that you arrive at least two weeks before classes start for the matriculation and to take part in the international student orientation, a great opportunity for you to get need-to-know information that will help you better adapt to USJ and Macao. (Academic calendar here)
Students must have a valid passport to enter Macao and some may need a visa. Visa assessment levels are determined by country of citizenship. To know more, please click here.
If you are planning on making a stop in Hong Kong Special Administrative Region (HKSAR) before arriving in Macao, please click here.
5. Getting to USJ
University's Headquarters: Ilha Verde Campus
UNIVERSITY OF SAINT JOSEPH
Estrada Marginal da Ilha Verde, 14-17, Macau, China
聖若瑟⼤學
中國澳⾨⻘洲河邊⾺路 14-17 號
By bus: There are bus stops near USJ (the closest ones are M24 "Cons. Borja / Colégio S. José" and, on the opposite side of the road, M25 "Ilha Verde / S.A.A.M") with the following routes available: 8, 8A, 23, 28B, 28BX, H2. For more information regarding the bus routes in Macao, please click here. Each bus ride will usually cost MOP6.00, and it will be cheaper if students have a MacauPass bus card as the fee is reduced to 50% of the original.
By Taxi: The flag-fall charge of Macao's taxi is MOP19.00 for the first 1,600 meters, with MOP2.00 added for every 240 meters thereafter.
To ask your driver to take you to campus, please show him the following:
請帶我去 聖若瑟大學,

中國澳門青洲河邊馬路 14-17 號,

澳門自來水股份有限公司 附近

Please take me to the

University of Saint Joseph,

Estrada Marginal da Ilha Verde 14-17,

near the Macao Water Company
On Foot: As Macao is a relatively small city, many locations are within walkable distance. It should take only 15 to 45 minutes to get to USJ if you are within the Macao Peninsula.
AFTER YOUR ARRIVAL
6. Visit the Office for Student and Alumni Affairs
After arriving in Macao, drop-by to say hi!
7. Visit the Academic Affairs Office
After you settle in, you are required to visit the Academic Records team of the Academic Affairs Office for in-person matriculation. Their office is located on the G/F of the Academic Building of the Ilha Verde Campus.
Do not forget to bring:
Original

Passport

and

Health Certificate Form

for verification;
Original filled out and signed

USJ Acceptance Letter

;
A

passport-type picture

(coloured with white background).
After matriculation, make sure to request a declaration certifying your programme enrolment and its duration so that you can obtain a student visa.
8. Student visa
Once the USJ administrative formalities are completed, it is time to apply for the student visa!
The "Special Authorization to Stay" for Non-Resident Students is a free-of-charge service that requires the following documents (as can be seen in Macao's Public Security Police Force website here) be submitted directly to the Macao Immigration Department*:
A completed application form for the "Special Authorization to Stay" request (that you can download here);
Documents certifying enrolment at USJ and stating the programme duration **;
A recent 1.5-inch, full-face, no-hat, white-background, coloured or black-and-white picture of yourself;
A copy of your valid passport/travel document (bio data page only), and the Arrival Card for the latest entry in Macao.
* The Macao Immigration Department is open from Mondays to Thursdays from 9AM to 5:45PM and Fridays from 9AM to 5:30PM; it is closed during government holidays. The Immigration Department's Foreigners Subdivision is located at the Travessa 1 do Cais de Pac On, in Taipa. Should you have any questions please email them directly at sminfo@fsm.gov.mo.
** You should request the declaration for the Immigration Department at the Academic Affairs Office' Academic Records Team (acadrecords@usj.edu.mo) by filling out a request form at USJ's Main Office (G/F of the Academic Building). The declaration certifying your course registration/enrolment and specifying the total programme duration will be issued within 3 working days.
Once the Macao Immigration Department has processed your visa application, they will issue a receipt in English. Students must bring this receipt whenever they leave and enter Macao until their "Special Authorization to Stay" is granted. The whole process takes about 30 days but you can track its progress here.
9. Get to know Macao, USJ and make sure to take part in our upcoming activities!
Click HERE for a list of all upcoming activities.
---
For more information, please contact:
GENERAL QUERIES & PARTNERS | PROSPECTIVE EXCHANGE STUDENTS (IN/OUT)
CURRENT INCOMING EXCHANGE STUDENTS (IN MACAO)
Communication and Public Relations Office

Location: USJ Ilha Verde Campus, Academic Building, 4/F
General Queries & Partners: international@usj.edu.mo
Prospective Exchange Students (In/Out): exchange@usj.edu.mo
Telephone: +853 8592 5645
Opening hours: 09:00AM – 1:00PM & 2:30PM – 6:00PM (except weekends and public holidays)

Office for Student and Alumni Affairs

Location: USJ Ilha Verde Campus, Residential Hall, 2/F Email: osaa@usj.edu.mo
Telephone: +853 8592 5655
Opening hours: 09:00AM – 1:00PM & 2:00PM – 6:30PM (except weekends and public holidays)
Follow us on Facebook!