SDG 3 Promoting Health and Well-being: Research in Psychology Seminar 2023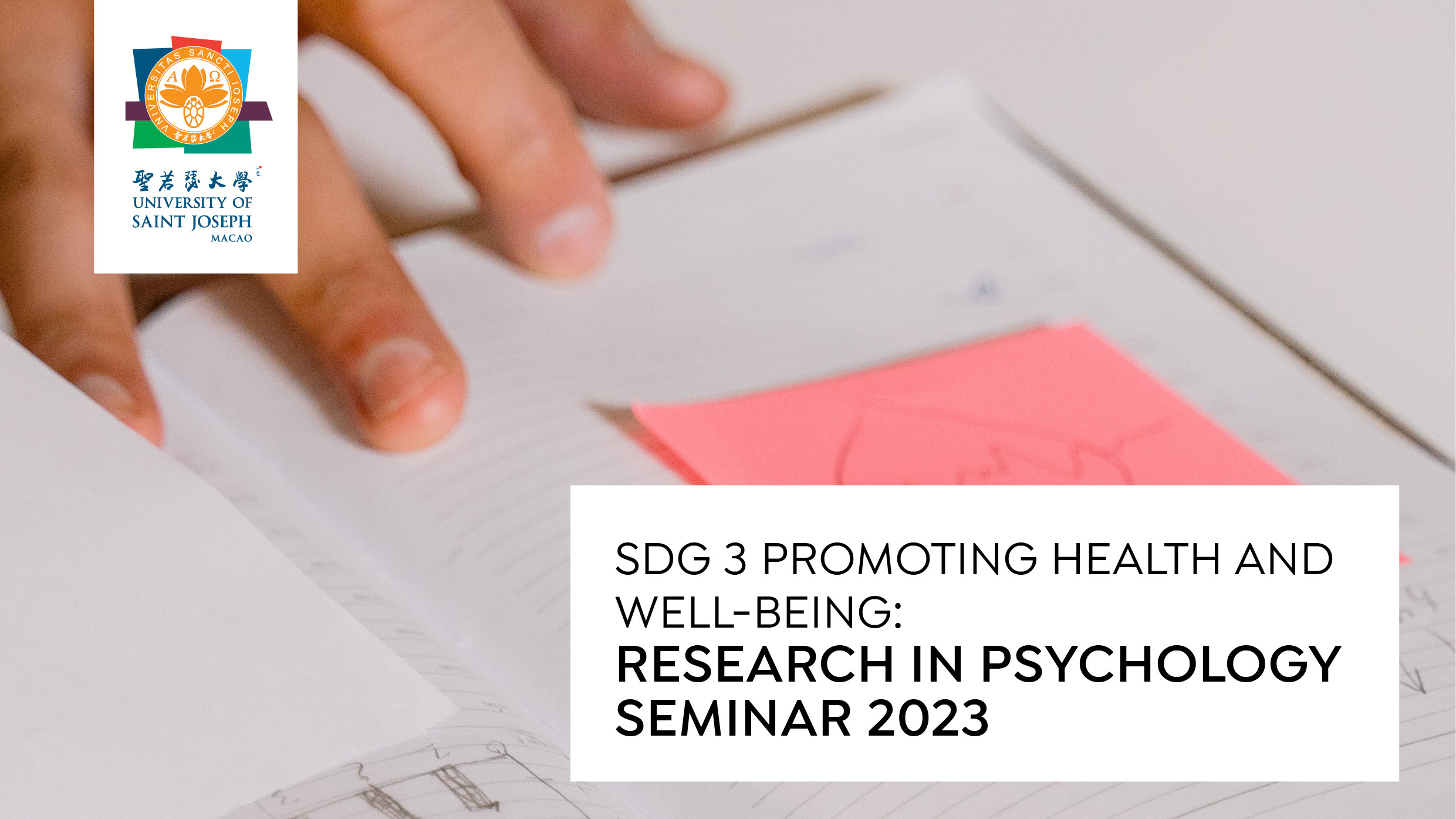 event
SDG 3 Promoting Health and Well-being: Research in Psychology Seminar 2023
The Research in Psychology Seminar will take place on Friday, April 21, at the Kent Wong Exhibition Gallery Basement.
---
---
Introduction:
The "Research in Psychology Seminar", an initiative associated with the United Nations' Sustainable Development Goal (SDG) 3 "Promoting Health and Well-being", aims primarily to showcase the research being conducted by the students of the Department of Psychology of the Faculty of Health Sciences.
The Year 4 students of the Bachelor of Psychology (BPY) will present their Final Projects, followed by a Q&A session and a networking opportunity with refreshments.
The seminar is open to the remaining members of the Faculty of Health Sciences, the University of Saint Joseph and the general public that are interested in the field of Psychology.
Outline:
4:00pm – Welcome remarks (Prof. Vitor Teixeira)
4:05pm – Oral presentation of BPY Final Projects (3 students) 4:50pm – Break
5:05pm – Oral presentation of BPY Final Projects (3 students) 5:50pm – Q&A and closing remarks (Prof. Maria Rita Silva) 6:15pm – Network opportunity with refreshments
---
Details:
Date: Friday, April 21, 2023
Time: 4:00pm – 7:00pm
Venue: Kent Wong Exhibition Gallery Basement, USJ Ilha Verde Campus
Language: English
Organised by: Faculty of Health and Science, University of Saint Joseph
---