Master in Communication and Media students conclude their first year with an Open Class at Creative Macau
1920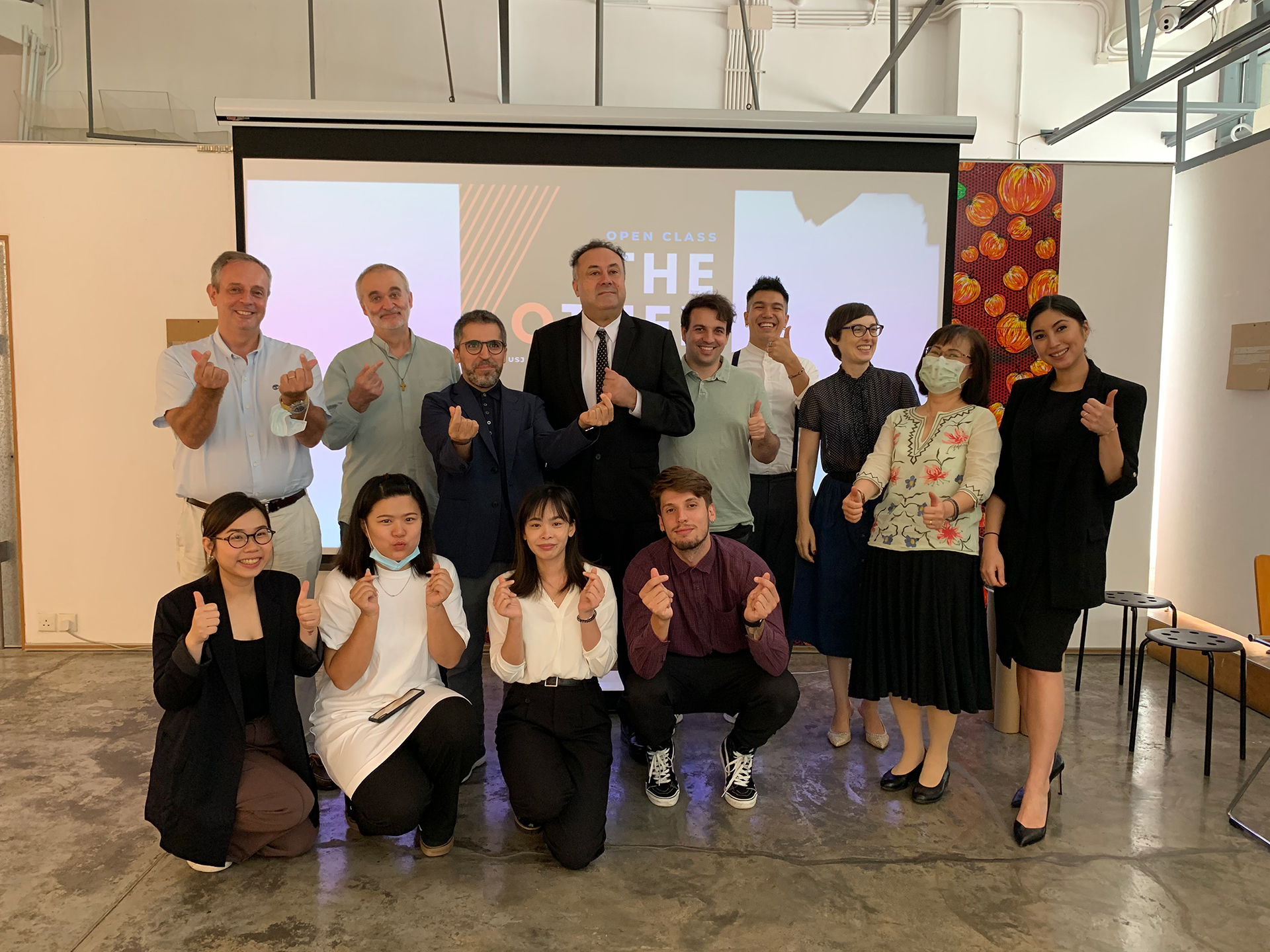 news
Master in Communication and Media students conclude their first year with an Open Class at Creative Macau
08/06/2021
USJ's Master in Communication and Media students presented their best academic works in an Open Class at the Creative Macau on 5 June 2021.
---
---
On Saturday, 5th June 2021, Prof. José Manuel Simões, Coordinator of the Bachelor and Master in Communication and Media Programmes of the Faculty of Arts and Humanities (FAH) of University of Saint Joseph (USJ), organised an Open Class titled "The Other" at Creative Macau with year 1 students of the Master of Communication and Media (MCM) programme.
Now on its 5th edition, the Open Class has now become a tradition to mark the last day of the first year of the MCM programme, where students select their best academic works to present to the public.
In this event, students showcase their works from the different areas covered during the past academic year in the following modules: Audiovisual Media Production, Marketing and Corporate Communication, Systematic Creativity & Entrepreneurship, Media Society & Culture, Ethics & Global Citizenship, Visual Culture, Infographics & Multimedia Design, and Public Relations & Event Management.
The MCM programme at USJ, is already a local academic reference in terms of combining vision, innovation, and tradition. The USJ Faculty of Arts and Humanities and the Creative Macau have a long standing of cooperation with the intent of supporting Macau Special Administrative Region in its cultural, artistic and communicational diversification efforts.
---