USJ Alumni Stories | Eric Leong, "Lighting up Life"
1920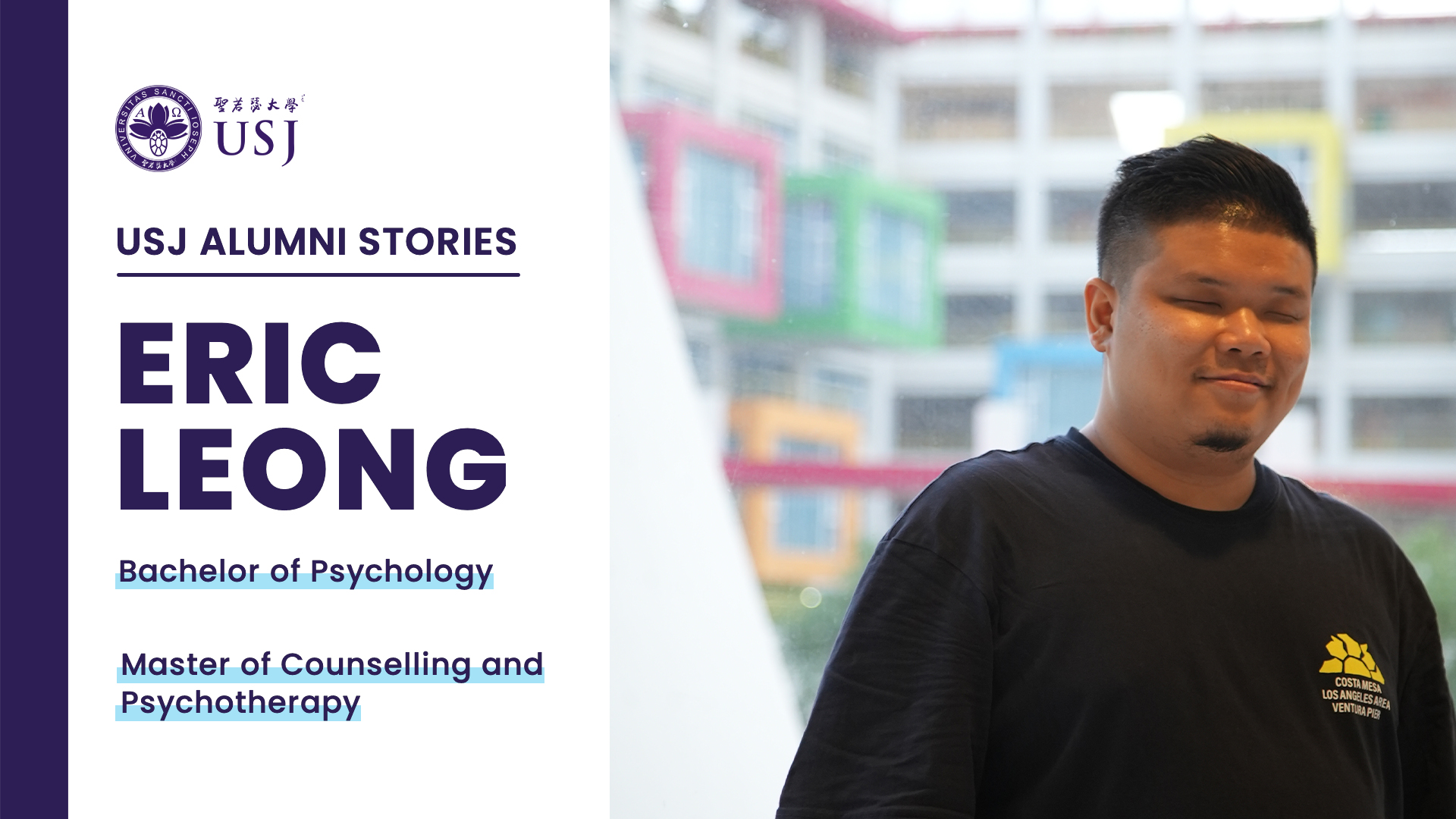 news
USJ Alumni Stories | Eric Leong, "Lighting up Life"
02/09/2022
Eric Leong, Macao's first visually impaired university graduate.
---
---
Eric may sound like a common name, but it belongs to someone with a very special life.
In 2007, Eric, as the first visually impaired student to attend university in Macao, began what is now a deep and meaningful relationship with the University of Saint Joseph (USJ). At that time, no higher education institution in Macao had any experience providing accessible education to visually impaired students. USJ was open to being the first to provide such opportunities and Eric, as a native Cantonese speaker, was interested in English as a learning medium to expand his skillset and career outlook.
After graduating in grade 11 from a local Chinese school, Eric joined USJ's Pre-University Programme, where he built a solid foundation in English and in general studies for his eventual Bachelor and Master degrees. He recalls the hours spent flipping through dictionaries and supplementary readings, even sacrificing sleep to do well in school. Significant time was also consumed practicing oral presentation skills in English, as he was eager to demonstrate deep understanding in all the topics he studied.
Eric has a wide range of personal interests, and he is particularly interested in understanding people's personalities and temperaments. He also wanted to give his efforts to benefit others and so he chose to study in the Bachelor of Psychology Programme. Eric's experience of faculty at USJ was of compassion and kindness, and that dissertation supervisors were very attentive, so he introduced others with visual impairment and physical disabilities to USJ. After graduating with his bachelor's, he continued his studies with a Master of Counselling and Psychotherapy and was appointed by the Macao SAR Government as a member of the Commission for Rehabilitation Affairs.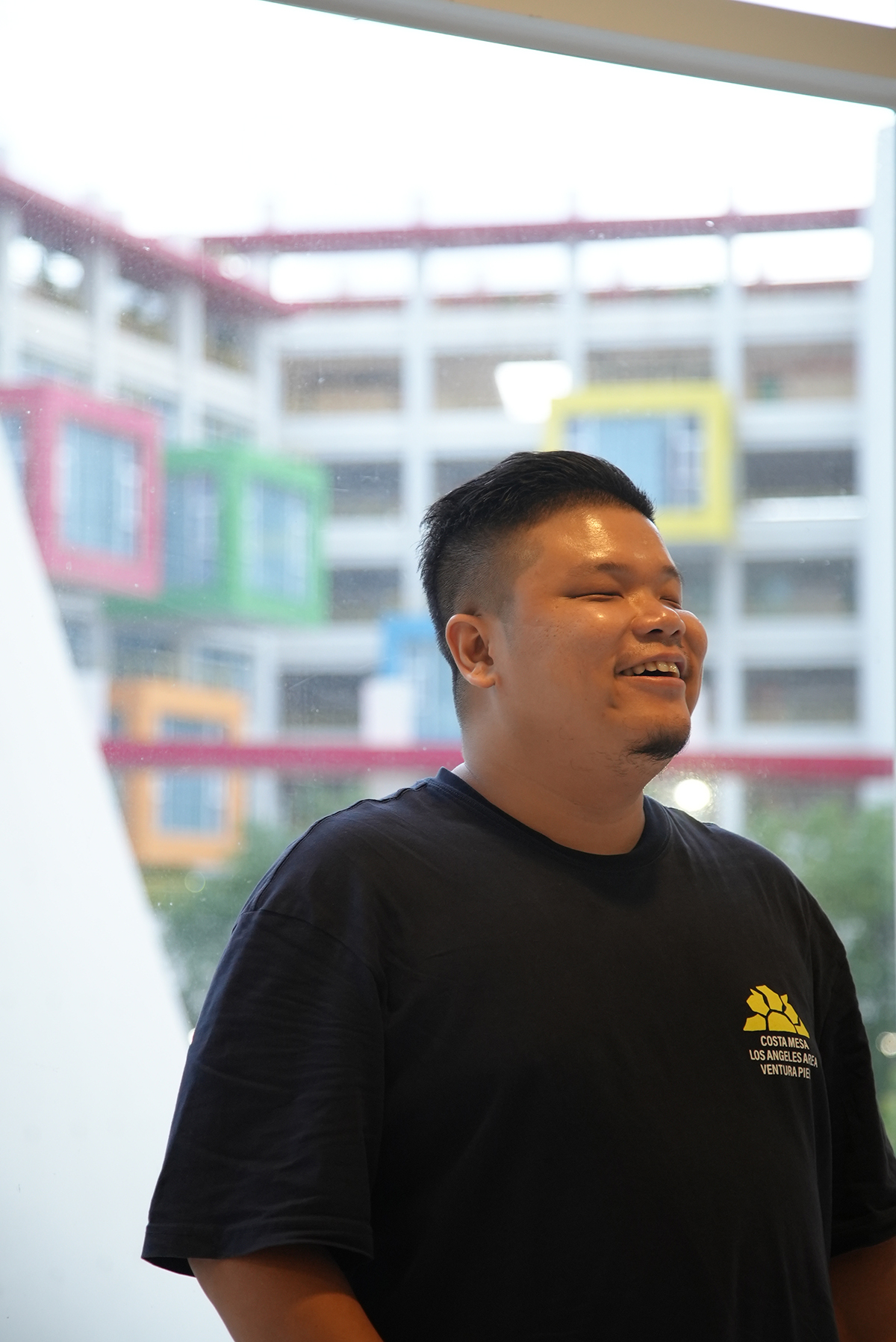 Eric took advantage of USJ's opportunities for students to get in touch with the community and wider society. During the summer while a student, Eric would volunteer where he now works to teach other visually impaired persons braille and screen reading software. His students were young and old learning with tablets and smartphones. One even ended up pursuing both a bachelor's and a master's degree in social work at USJ.
Eric credits the diversity at USJ for introducing him to people from different socioeconomic backgrounds, cultures, and ideas. This exposure to difference has prepared him for the workplace where he is regularly in touch with many different people, including service users from different educational backgrounds. He said, "USJ created the atmosphere for me in advance, so I may come to know that everyone is not the same, and many people have many stories of their own."
Since the Macao SAR government launched the Architectural Guidelines for Barrier Free Access in 2018, public works and subsidised projects are improving accessibility of public spaces. However, no matter how good the built environment is, breakdowns and maintenance needs will still occur. Eric points out the importance of USJ's "humanising mentality" and says, "the physical design at certain other universities may be better, but it is possible to invest too much in facilities and ignore the perspectives and attitudes of the people who use them.
Eric has worked in a variety of fields after graduating from his bachelor degree, including education, equal opportunities and barrier free services, and psychological counselling and guidance. The knowledge, skills, and attitudes cultivated during his studies at USJ have helped him better understand the possibility of behavioural and cognitive changes and made him "more attentive to the personal differences and similarities."
From adapting to new academic settings to getting help with academic activities as a student ambassador, from Pre-University to graduate studies, there have been a lot of people who assisted Eric along the way. He shares that there are too many people to thank for helping him get to where he is today. Eric is a sincere and enthusiastic alumnus of USJ and always looks on the bright side of things, trying his very best to live a wonderful life. He continues to maintain a warm and close connection with USJ. We wish him the best of luck as he continues to spread light into every life around him.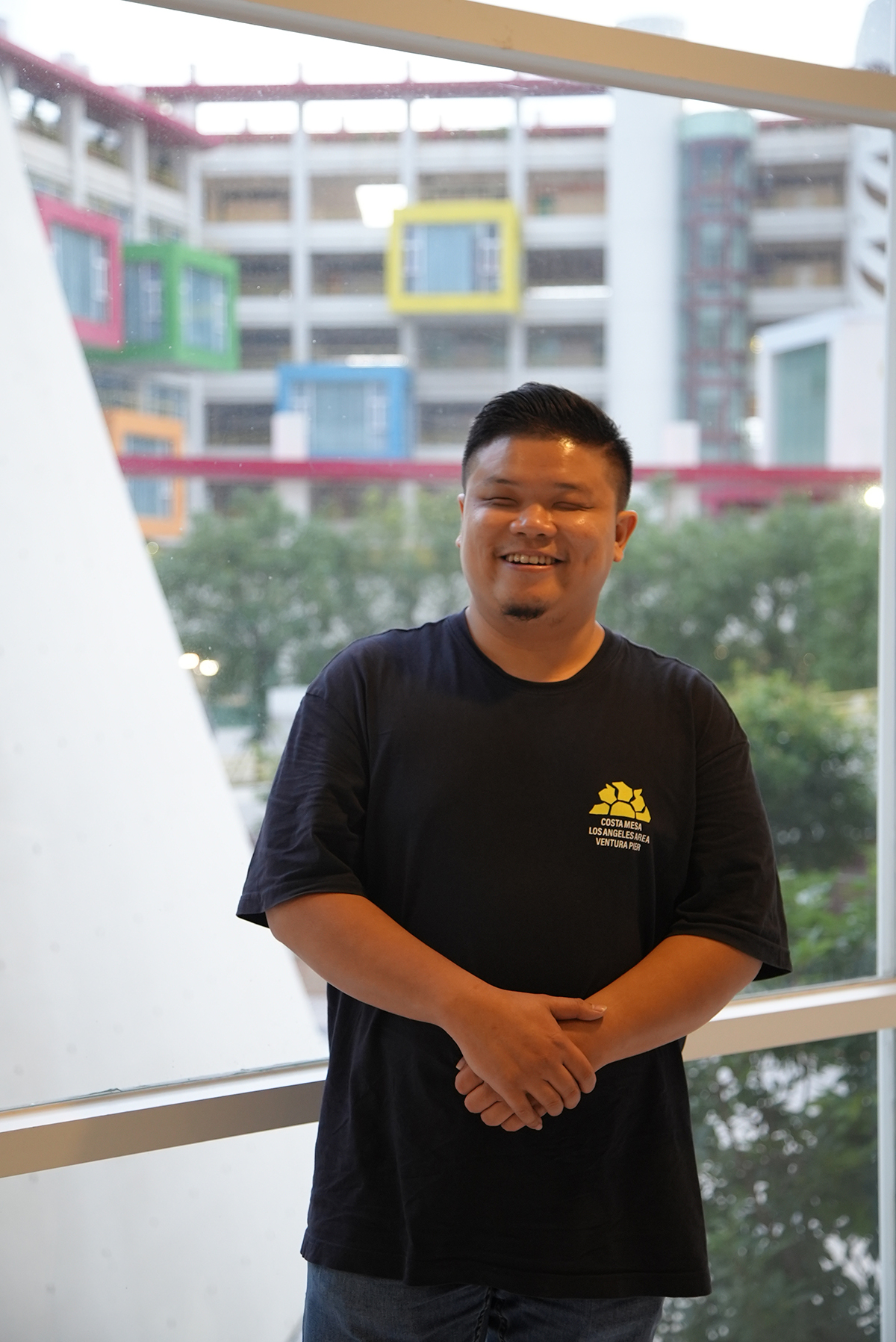 ---
Authors: Ben John Bosco Lei and Hins Lao
Translation: Ben John Bosco Lei with revision by Joshua Ballew
Interviewers: Jerusa Antunes and Pedro Miguel Manhão Sou
Photographer: Sophia Cheok
---