USJ visited by Director of Institute for Asian and African Studies of Moscow State University
2560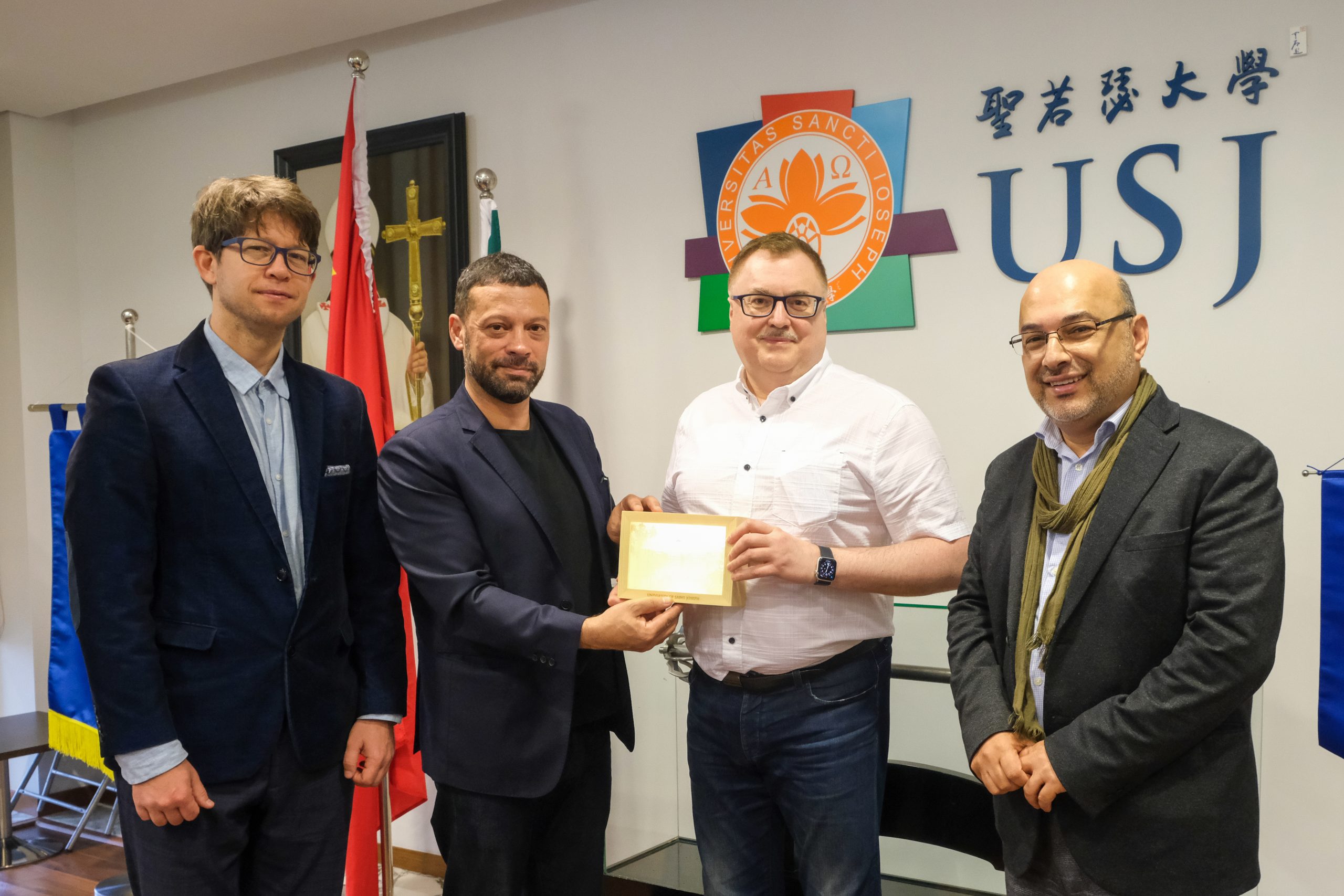 news
USJ visited by Director of Institute for Asian and African Studies of Moscow State University
24/04/2023
Prof. Maslov visited USJ to continue exploration of opportunities for cooperation between Moscow State University and USJ.
---
---
This past Friday, April 21st, Prof. Alexey Maslov, Director of the Institute for Asian and African Studies at Moscow State University (MSU) visited the University of Saint Joseph Macao (USJ) to continue exploring collaboration opportunities now that pandemic prevention measures in the region have been lifted.
Prof. Alexey Maslov met with Prof. Álvaro Barbosa, Vice-rector for Internationalisation and Academic Affairs, Prof. Adérito Marcos, Doctoral Programme Coordinator, and Prof. Denis Zuev, Head of the Department of History and Heritage.
The discussion ranged from potential joint research on issues of common interest to the exchange of students and staff. Prof. Jenny Lao, Dean of the Faculty of Business and Law and Prof. Carlos Caires, Dean of the Faculty of Arts and Humanities also welcomed Prof. Maslov at the Ilha Verde Campus, where he received a tour following the meeting.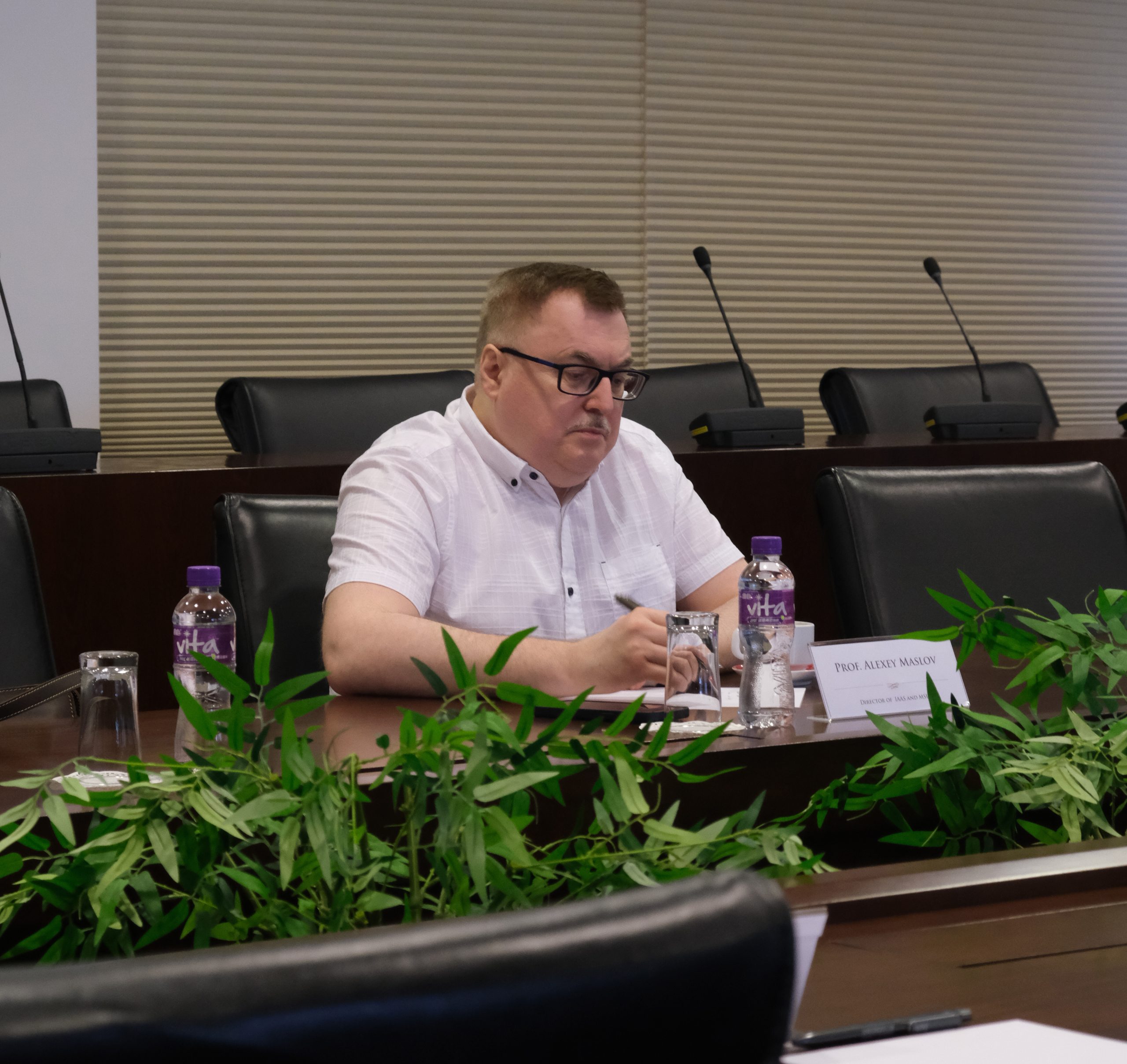 (Prof. Alexey Maslov)
(From left to right: Prof. Denis Zuev, Prof. Álvaro Barbosa, Prof. Adérito Marcos)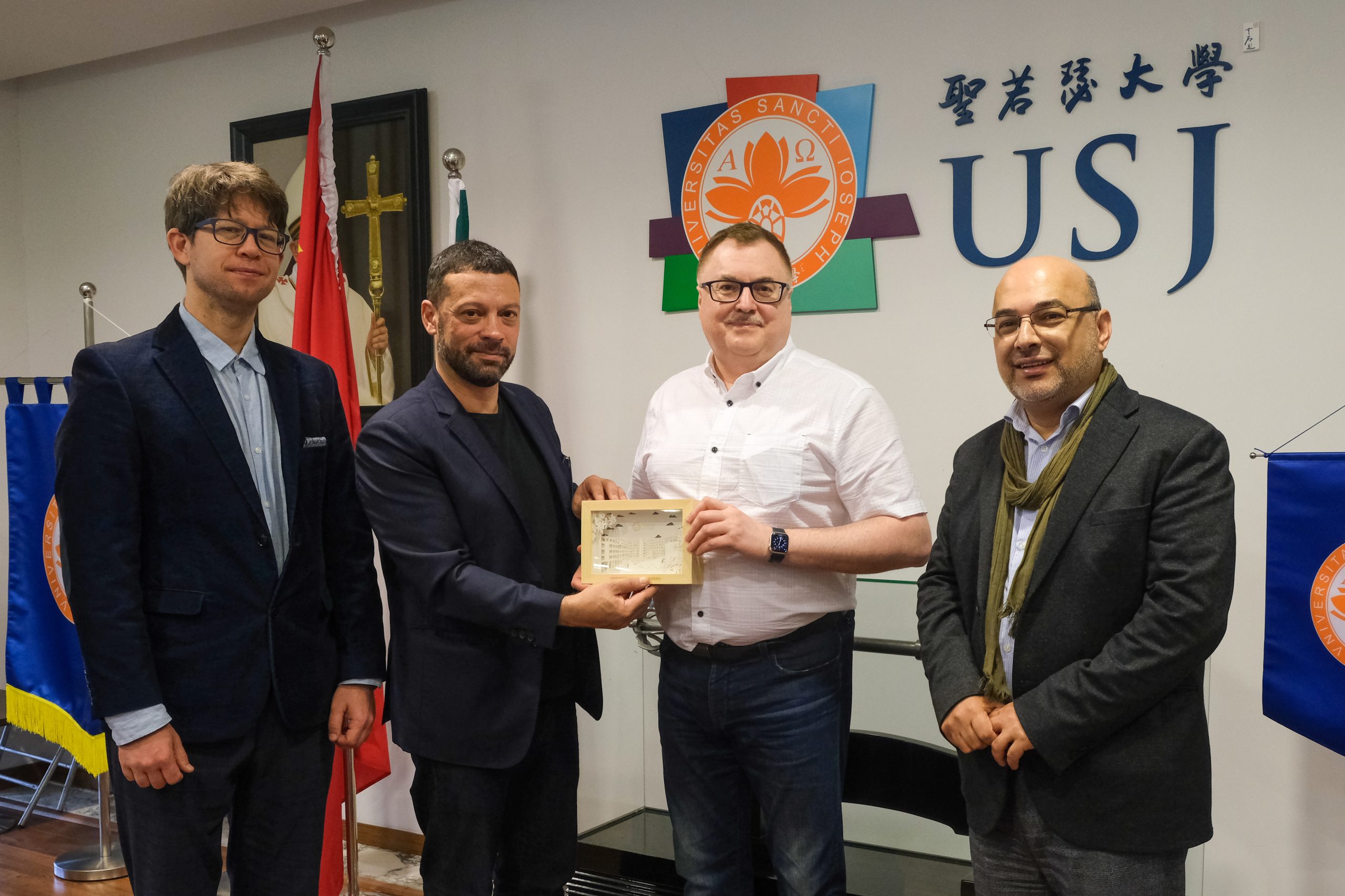 (Vice Rector Prof. Álvaro Barbosa presenting a USJ souvenir to Prof. Alexey Maslov)
---