USJ students and staff celebrates Mid-Autumn Festival
2560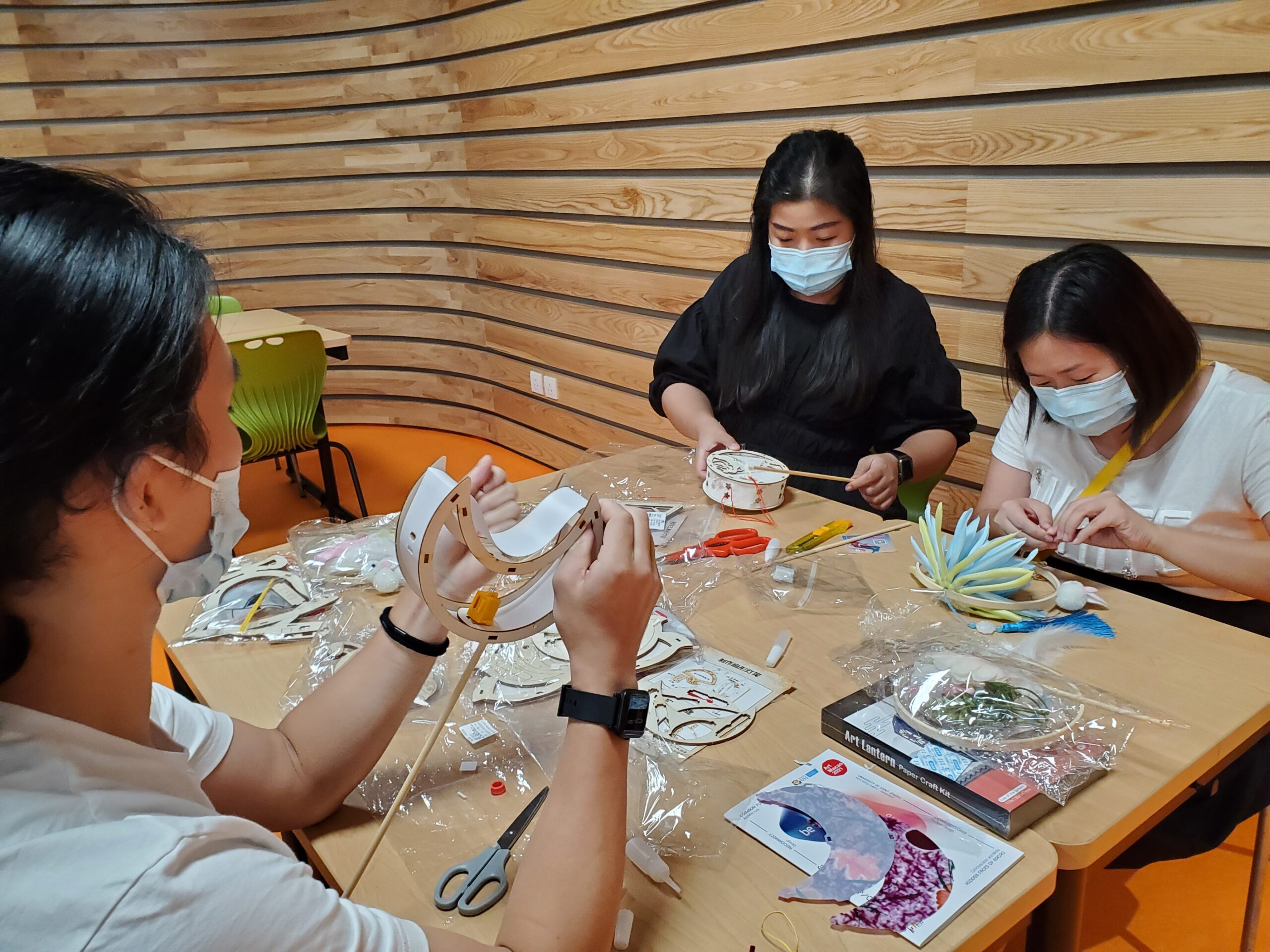 news
USJ students and staff celebrates Mid-Autumn Festival
20/09/2021
The USJ community celebrated Mid-Autumn Festival with DIY lantern-making and mooncake tasting.
---
---
To celebrate the traditional Chinese Mid-Autumn festival, USJ students and staff were invited for an afternoon of activities, including DYI lantern-making workshops and mooncake sharing, last Friday, 17 September 2021, at the USJ Student Centre. The activity was sponsored by the USJ Alumni Association.
During the workshop, both students and staff assisted each other to create their lanterns, encouraging good communication and interpersonal skills as a community. After the workshop, a mooncake tasting was given to all present participants. Mooncakes were also distributed to students in-class who could not attend.
---