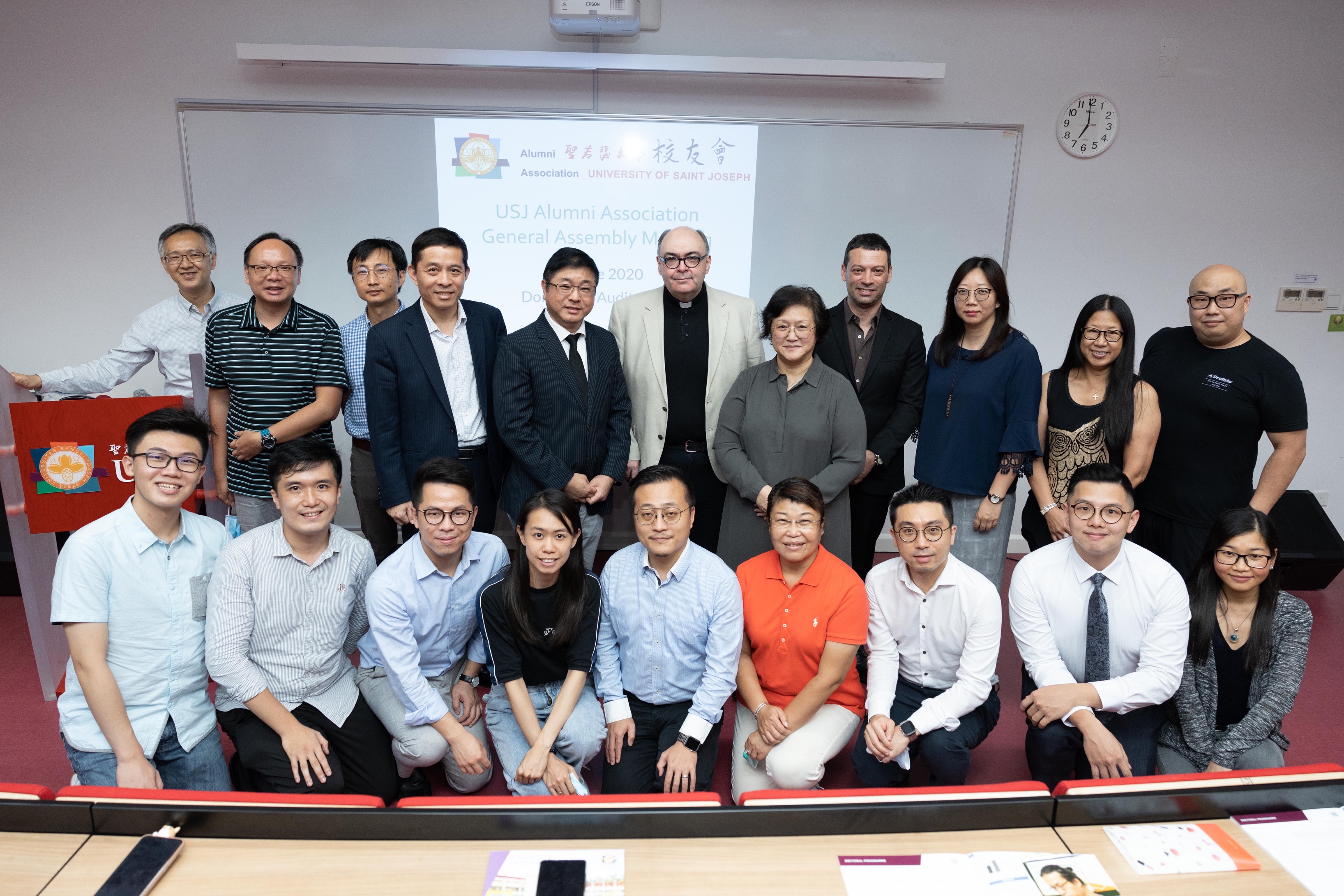 Welcome to the USJ Alumni Association page!
Here you can find all the information about the Alumni Association of the University of Saint Joseph (AAUSJ). AAUSJ is a non-profit organisation, managed and led by students who have graduated, with the support from University staff. Our mission is to help promote and maintain a close relationship between the University and its graduates, because we believe our former students are the University's most important ambassadors.
There are a number of benefits in becoming a member of AAUSJ, including:
Attending any seminars or activities held by AAUSJ
Click here for more information regarding the activities we hold.
Using the University's facilities*
Receiving our official newsletter
Published once a year, the alumni newsletter brings you up-to-date news and developments from the University, AAUSJ, as well as news on other graduates.
Entering the election to become one of our Committee members
Getting help in organising events and reunions
If you would like to organise your own get-together, we can help you find a venue. We can also assist in forwarding the invites to your former classmates and publicise the event for you. In return, we would love to hear how the event went and receive pictures for our website and newsletter.
Receiving discounts in shops*
You can receive discount when presenting your alumni card to certain restaurants and shops for discount. For more details on the list of places you can get discount from, please contact us.
To register as a member, simply fill in the form here.
*with alumni card – for more information, please contact us.