USJ signs MoU with the University of Economics in Ho Chi Minh City, Vietnam
2560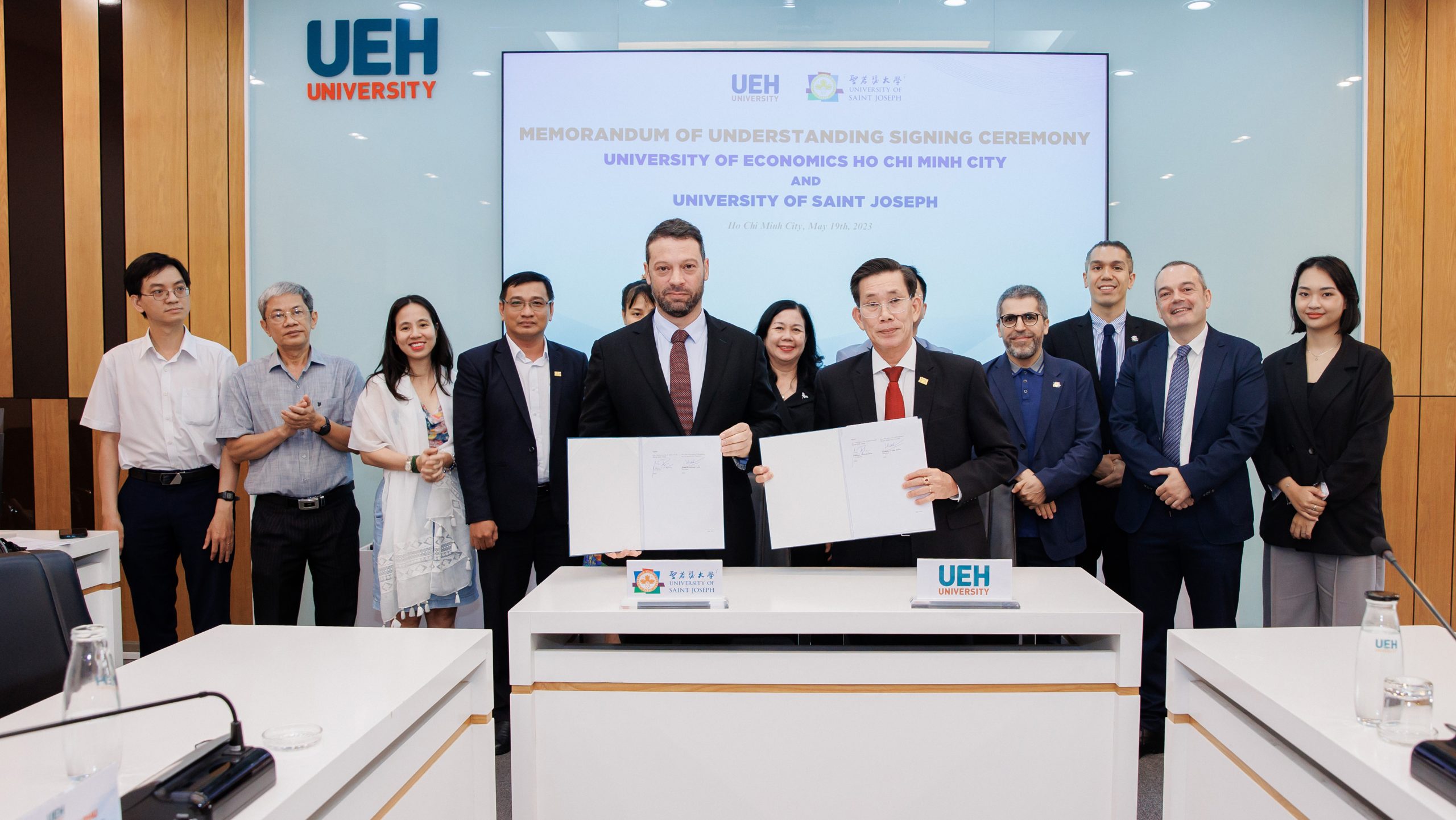 news
USJ signs MoU with the University of Economics in Ho Chi Minh City, Vietnam
22/05/2023
USJ signed a memorandum of understanding with UEH on May 19, 2023, becoming the first academic partner in Vietnam.
---
---
A delegation of the University of Saint Joseph Macao (USJ) formed by the Vice-rector of Internationalisation and Academics Affairs, Prof. Álvaro Barbosa, and the Dean of the Faculty of Arts and Humanities, Prof. Carlos Sena Caires, and accompanied by member of the Office for Student and Alumni Affairs, Mr. Pedro Sou, travelled to Vietnam on May 18 to 19, 2023, for the signing of a Memorandum of Understanding (MoU) with the University of Economics in Ho Chi Minh City (UEH) and to present guest lecture/research in the fields of Design, Innovation, Entrepreneurship, and Creativity.
The MoU was signed on the morning of May 19 between USJ Vice-rector Prof. Álvaro Barbosa and President of UEH, Prof. Sử Đình Thành, and it celebrates the first USJ academic partnership in Vietnam.
The signing ceremony counted with the special presence of Honorary Consul of Portugal in Ho Chi Minh City, Mr. Afonso Carlos Neves Vieira, and other UEH members, including Dr. Đinh Công Khải – Vice President of UEH, Assoc. Prof. Phan Thị Bích Nguyệt – Director of UEH Institute of Innovation, Assoc. Prof. Trịnh Thùy Anh – Dean of the School of Media Design, Dr. Thái Kim Phụng – Director of the Academy of Technology and Design, Dr. Hà Văn Sơn – Associate Dean of the School of Economics Mathematics and Statistics, Dr. Trịnh Tú Anh – Director of Institute of Smart City and Management, Dr. Chung Nhân Phú – Institute of Applied Mathematics, Ms. Nguyen Thi Phuong Thao – Head of Administration Office, and other delegates from UEH.
UEH, founded in 1976, is one of the top business universities in Vietnam aiming to become a multidisciplinary university focusing on sustainable development and moving towards internationalization. Both USJ and UEH seek to foster international learning, joint research, and academic mobility among students and faculty in the various areas of Design, Technology, and Business innovation.
The visit also marked the first of many exchanges of guest lectures between the institutions, with the first two academic presentations on May 18 featuring Prof. Álvaro Barbosa's "Innovation, Entrepreneurship, and Creativity" and Prof. Carlos Caires' "Design Thinking Methodology and Text-to-Image Artificial Intelligence".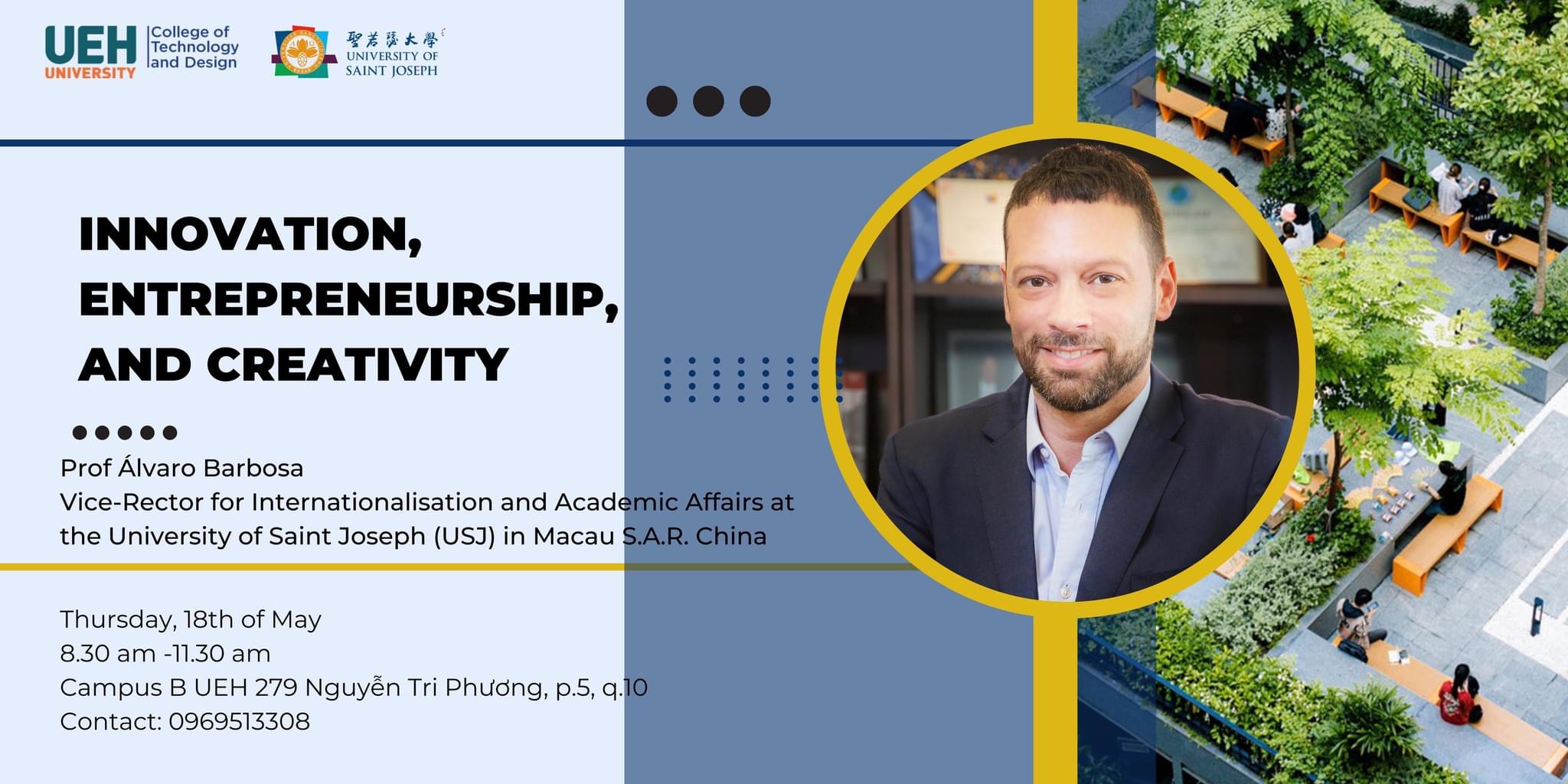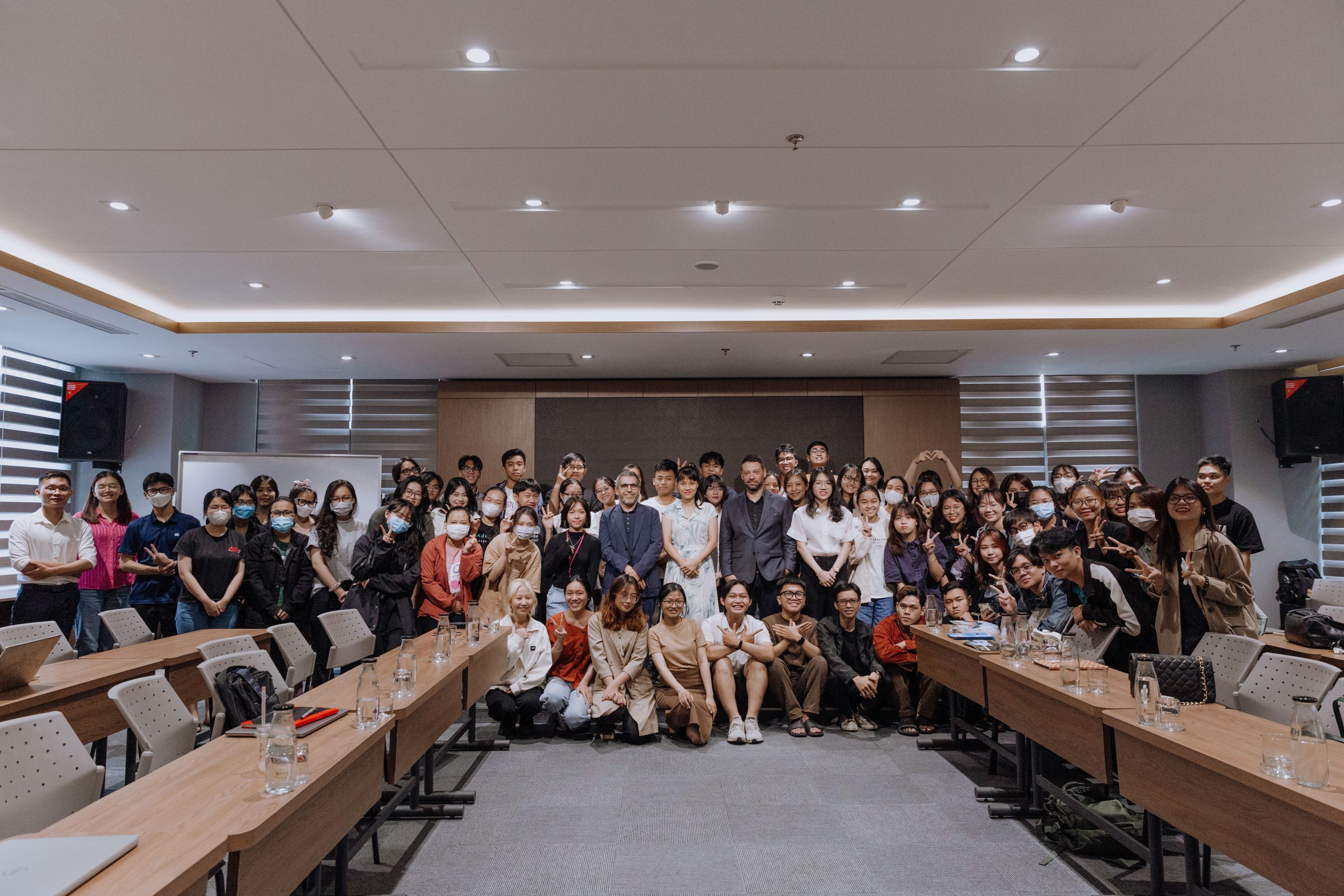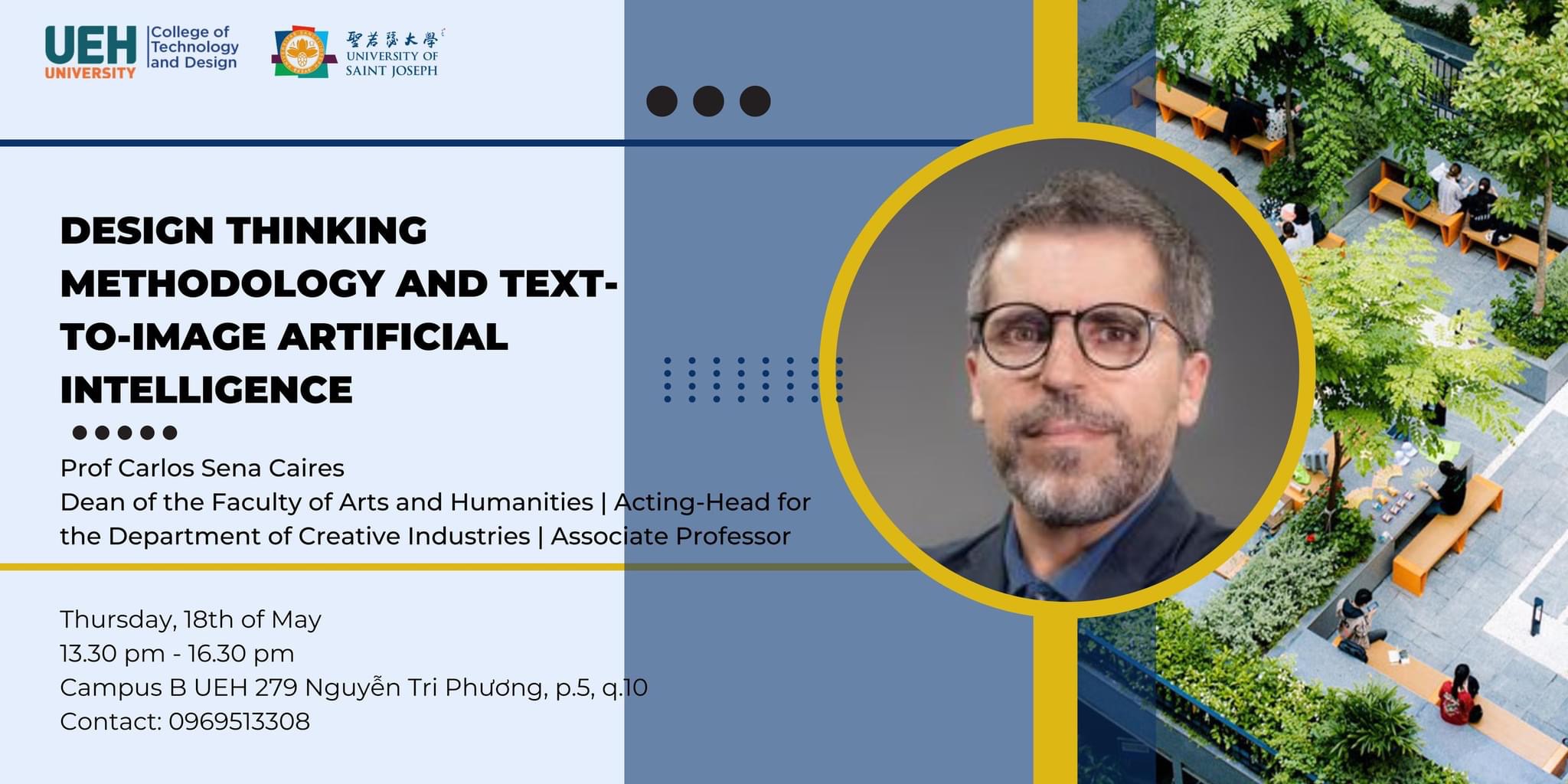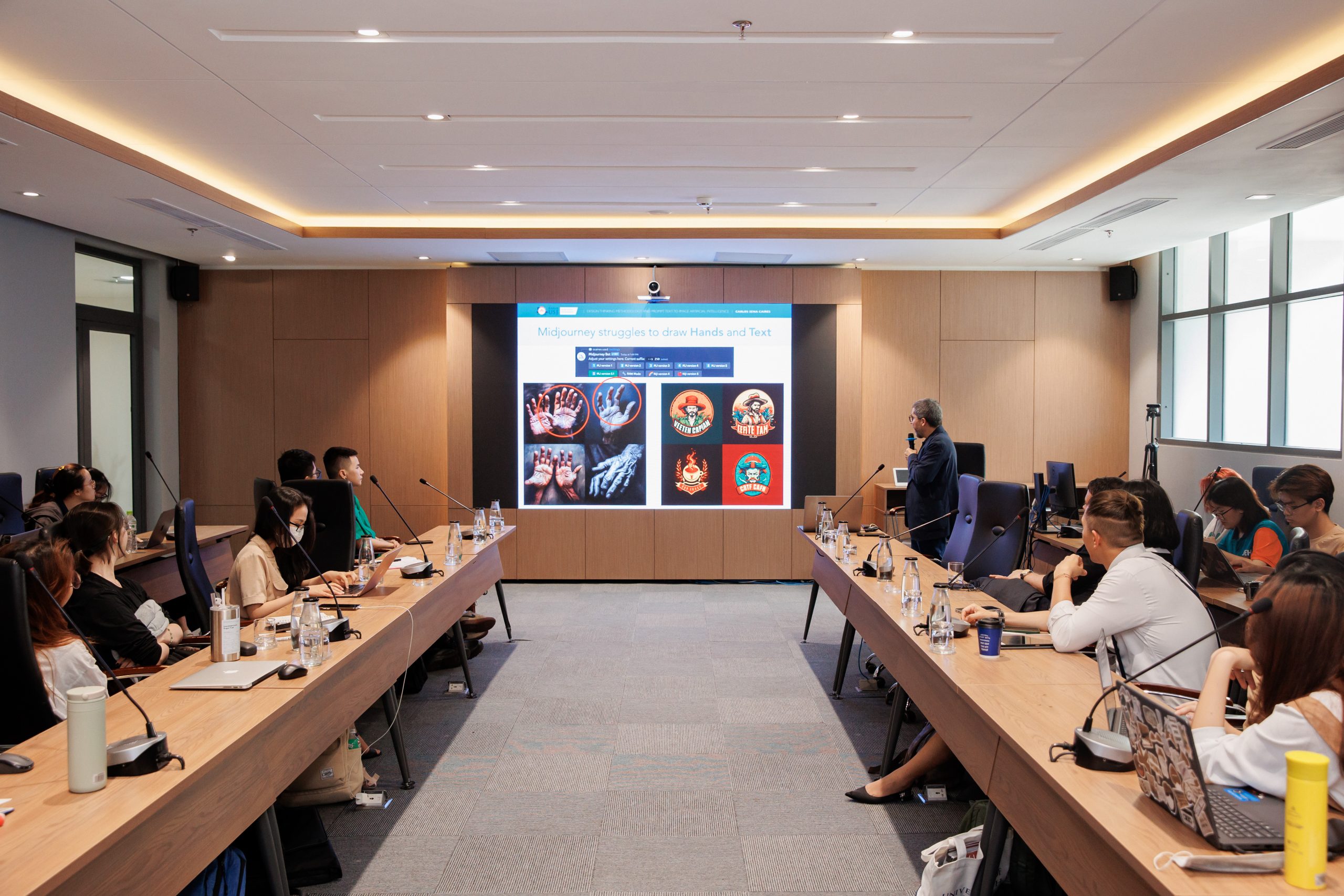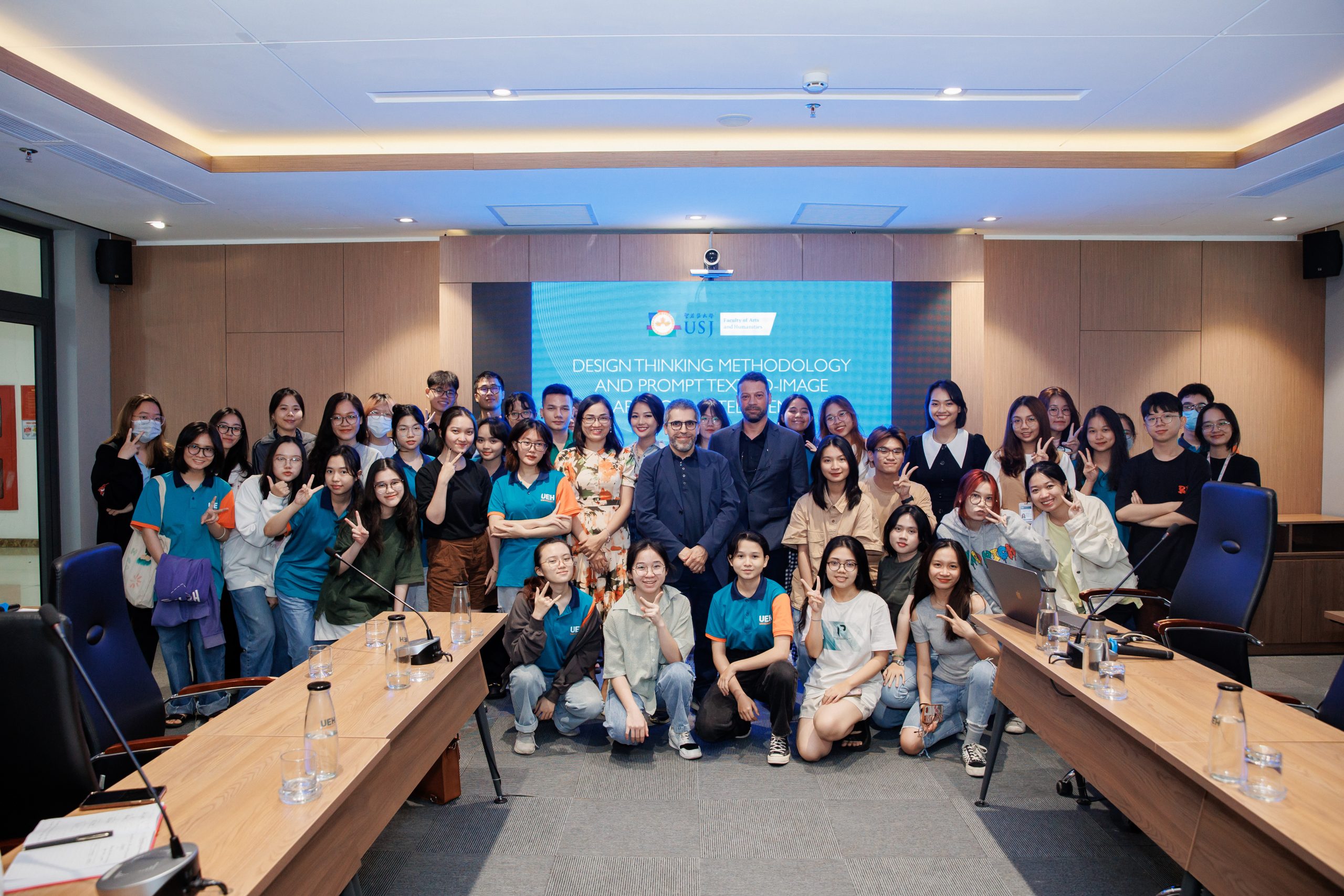 ---