USJ Macao Prison Outreach Programme Press Conference
1920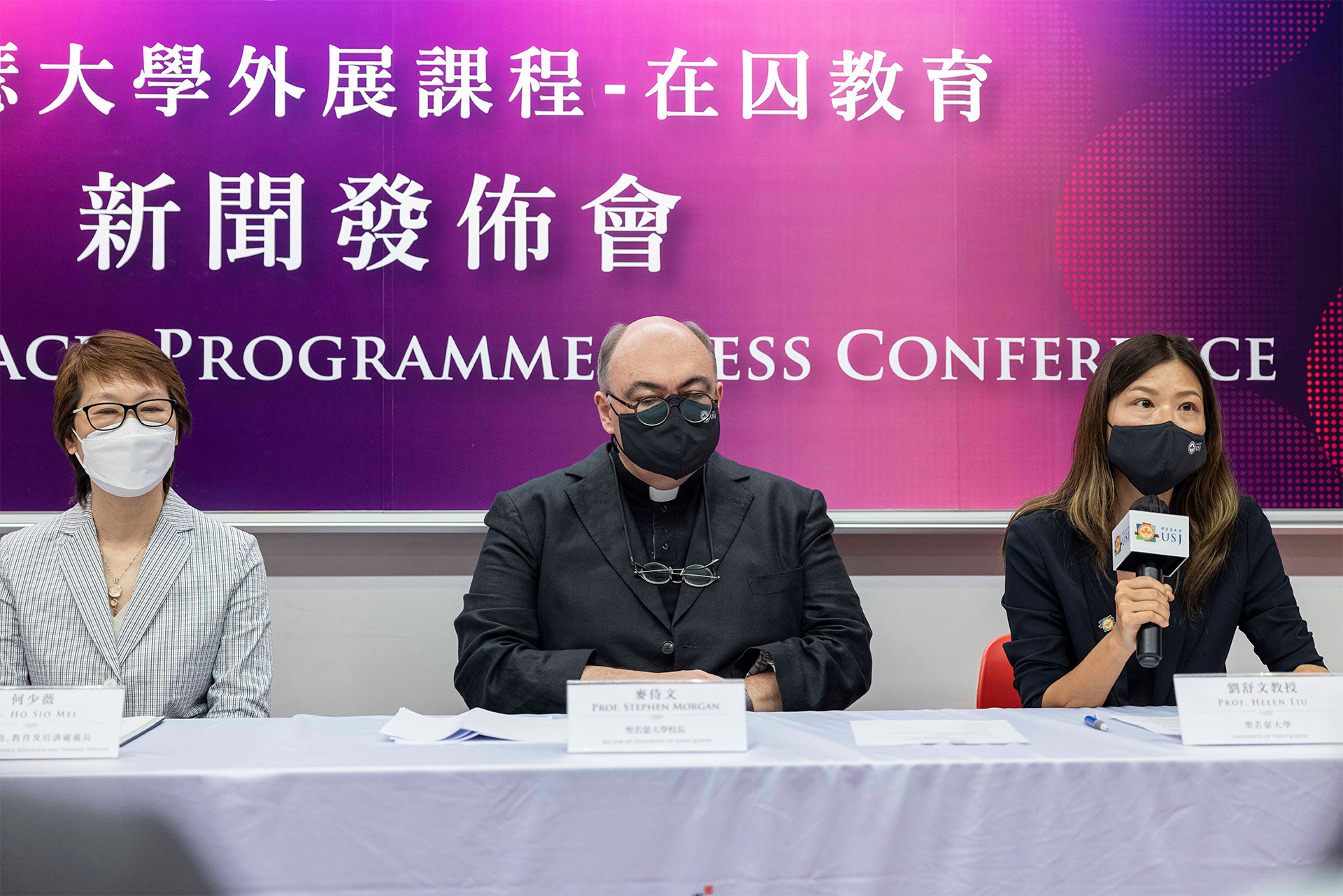 news
USJ Macao Prison Outreach Programme Press Conference
11/06/2021
USJ held a Press Conference on USJ Macao Prison Outreach Programme on June 10, 2021.
---
---
The University of Saint Joseph (USJ) held a press conference on USJ Prison Outreach Programme (hereinafter referred to as the "Programme") at the Don Bosco Auditorium in USJ Ilha Verde Campus, on 10th June 2021. Present at the press conference were Rector of USJ, Rev. Prof. Stephen Morgan; Vice-Rector of USJ, Prof. Álvaro Barbosa; Administrator of USJ, Dr. Alejandro Salcedo Garcia; Dean of the Faculty of Social Sciences and Education of USJ, Prof. Elisa Monteiro; USJ Prison Outreach Programme Leader, Prof. Helen Liu; Head of the Office for Student and Alumni Affairs, Ms. Teresa Loong; Division Head of Social Assistance of the Education and Training Division of the Correctional Services Bureau, Ms. Candida Ho; and Team Leader of Education and Training Team 1, Ms. Cheang Choi Hong.
The USJ Prison Outreach was officially launched in 2009 with the cooperation of the Correctional Services Bureau. The Programme offers incarcerated individuals with an undergraduate programme that is designed to improve their professional knowledge, guide and encourage them to achieve their academic goals, raise their chance of employment, and prepare them for a better future social reintegration.
As a higher education institution in Macao, USJ is committed to making a positive impact in the local community, "USJ takes seriously our responsibility for the sustainable development and improvement of Macao society. This programme is a key element in discharging our duty to the wider society" said the Rector of USJ, Rev. Prof. Stephen Morgan.
During the press conference, Prof. Helen Liu introduced the key points and the main phases of the Programme, "The programme's teaching team is mainly made up of full-time professors from USJ with some members of the team coming from certain social service agencies invited to participate in the programme. Courses in the Prison Outreach Programme are drawn from USJ's Bachelor of Social Work programme. Within six years, inmates can complete most of the modules required for a degree. Once released from prison, they can enrol in the social work internship course as full-time students of USJ to complete their social work degree. With a social work degree from USJ, career paths in social service and other related work are opened wide for them to pursue.".
The Faculty of Social Sciences and Education of USJ highly recognises the class performance and learning attitude of incarcerated individuals, changing the negative and stereotyped image of the latter. The undergraduate programme in prison is conducive to helping incarcerated individuals recover their confidence and self-efficacy.
Currently, USJ is establishing a scholarship scheme for incarcerated individuals who have demonstrated a high degree of academic aptitude and performance but have financial difficulties.
To know more about the USJ Prison Outreach Programme please visit this page. For related enquiries, please contact Prison Outreach Leader, Prof. Helen Liu, at helen.liu@usj.edu.mo.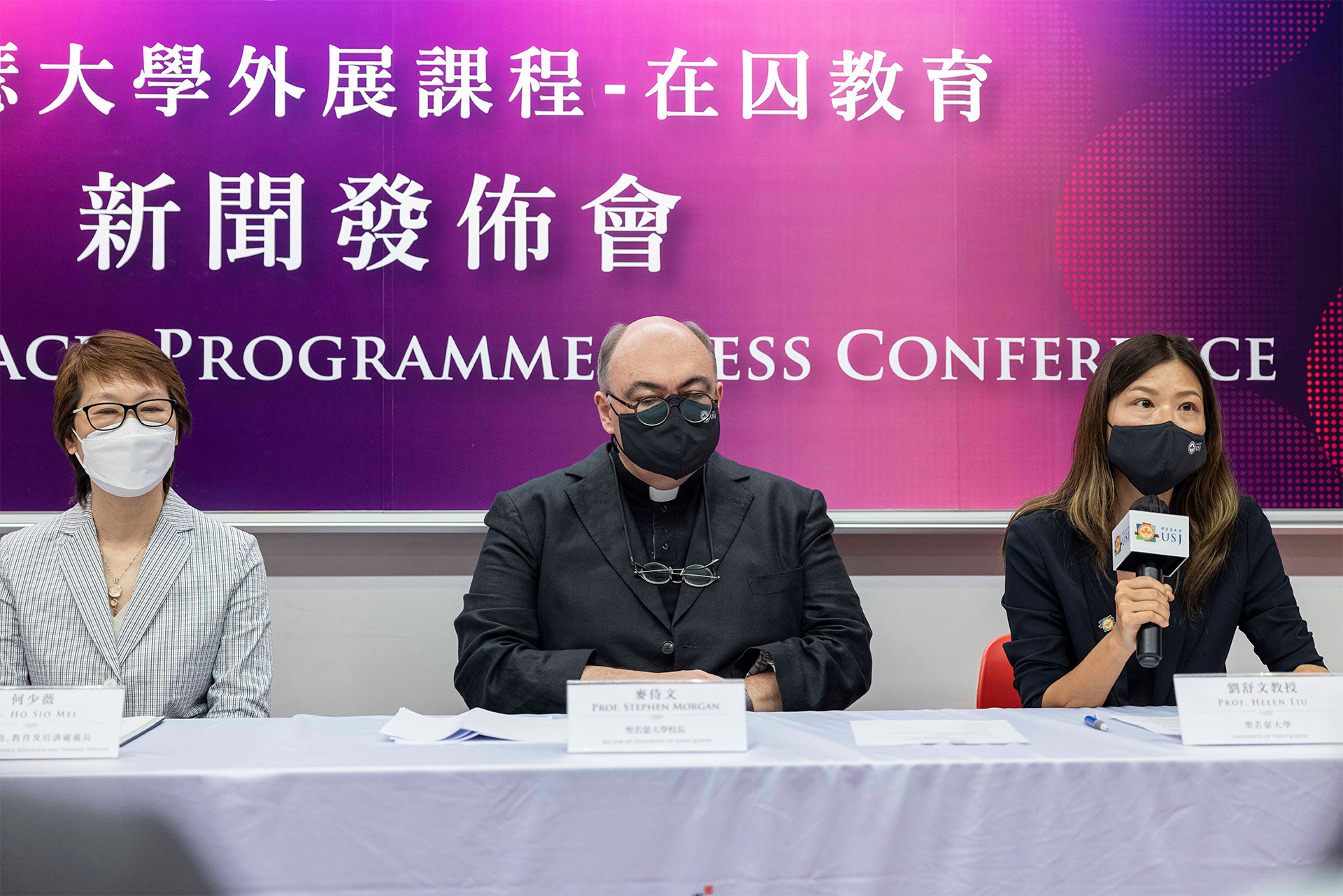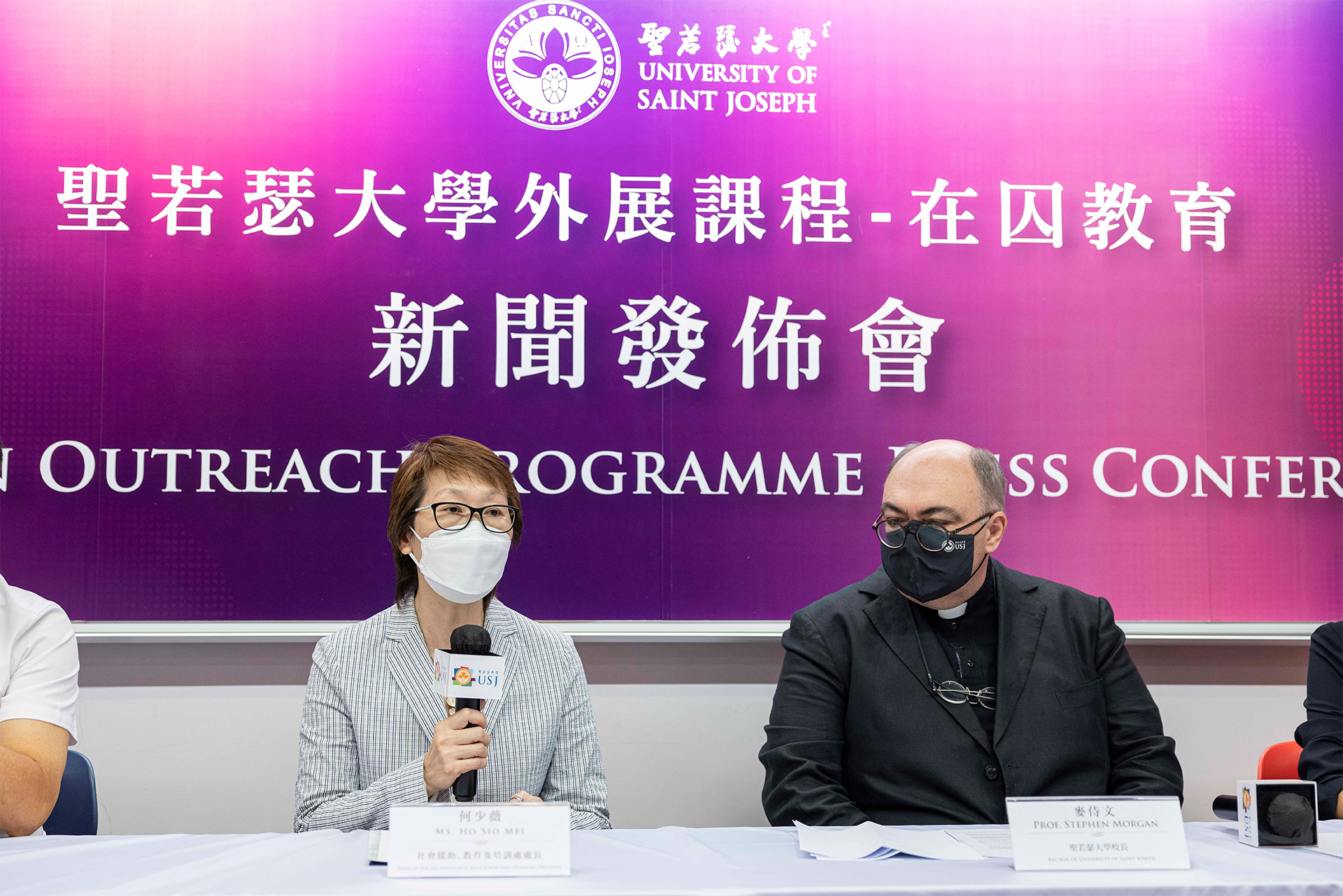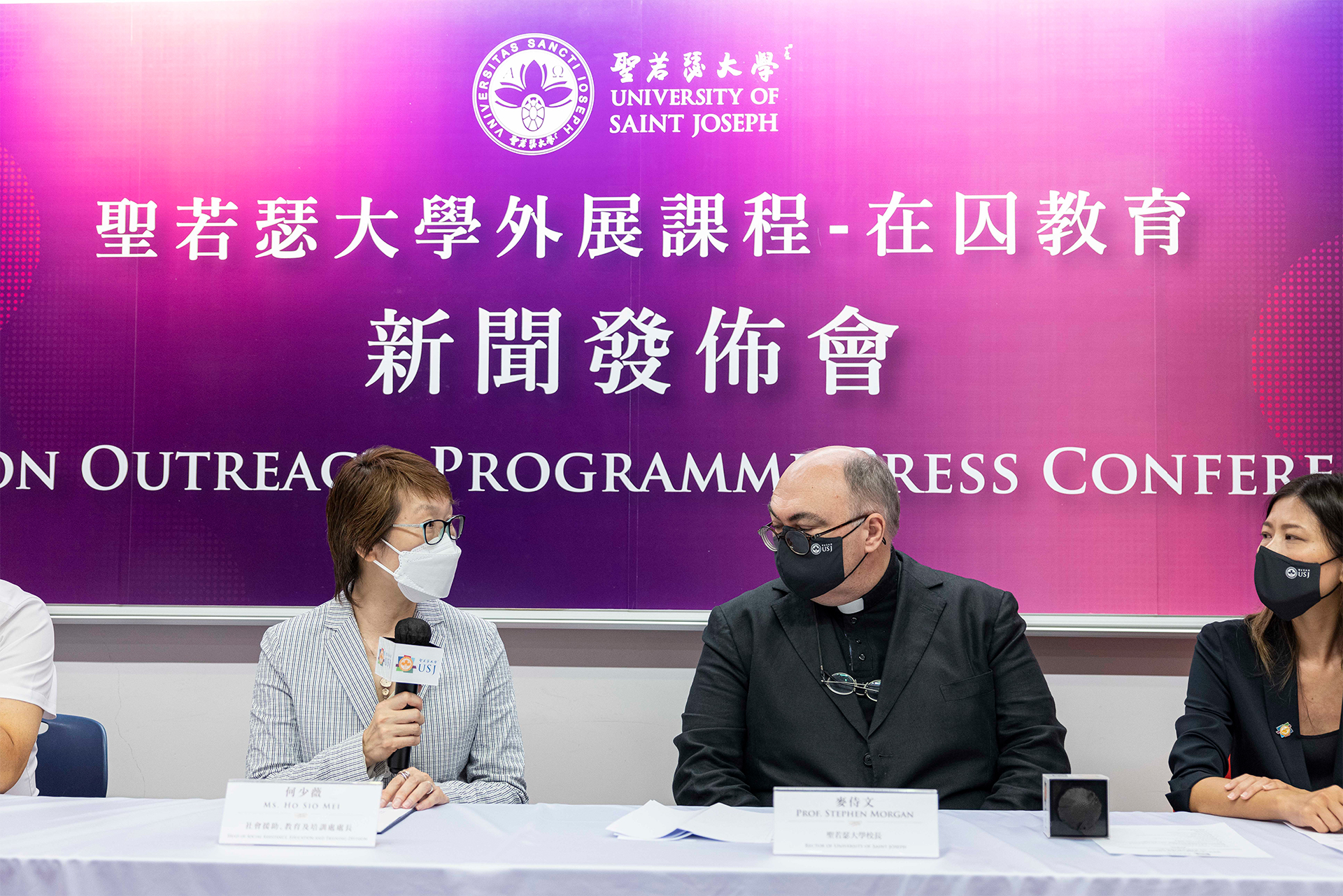 ---