Prison Outreach Programme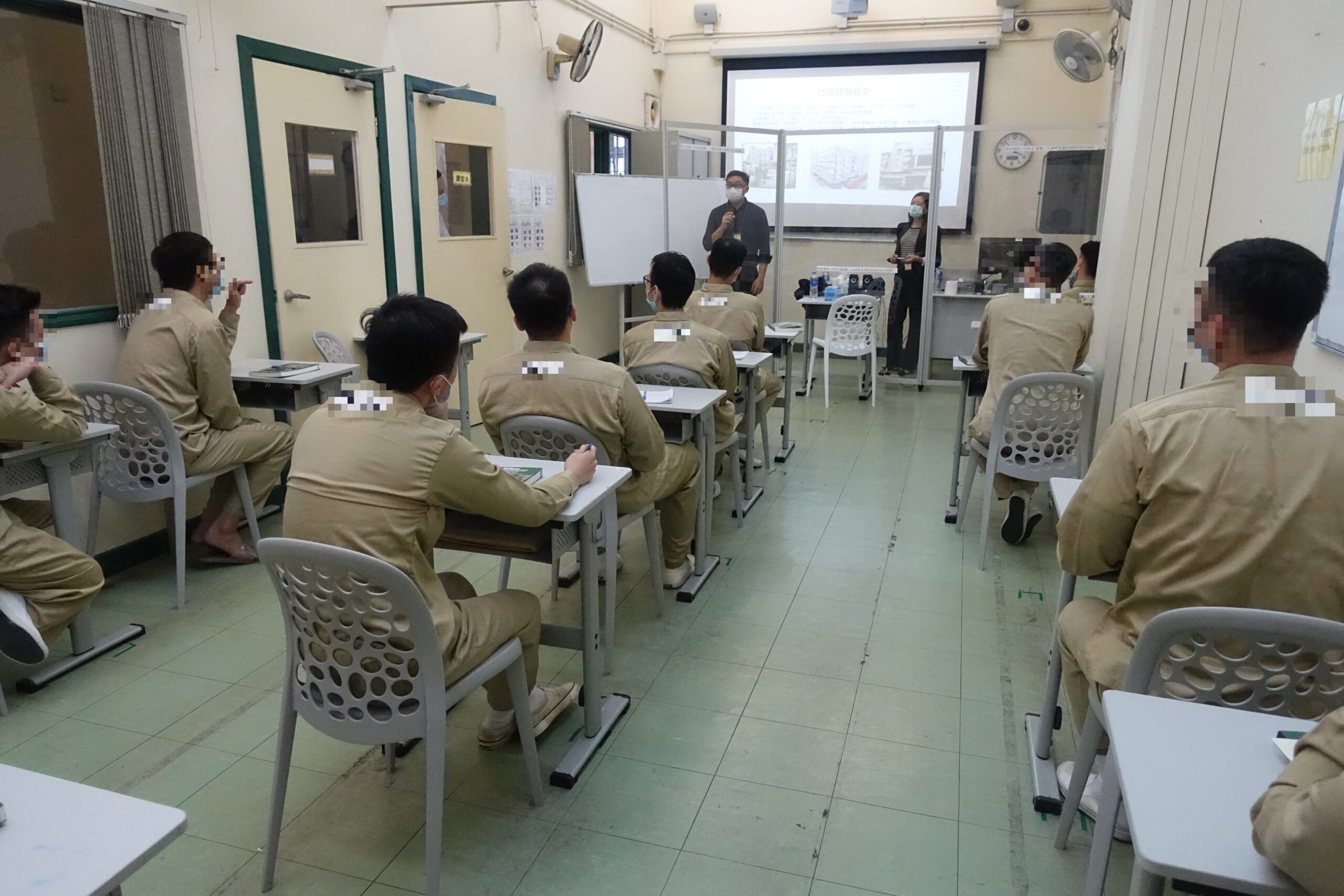 Background:
The University of Saint Joseph (USJ) Prison Outreach Programme offers incarcerated individuals the opportunity to further their education and improve employment opportunities post-release .
The aims of the programme are to educate and inspire incarcerated individuals to achieve their academic and professional goals, prepare them for future social reintegration, and a better transition into communities.
The programme brings access to University courses and offers a combination of soft and hard skills that will empower incarcerated individuals with the knowledge and competencies needed for successful reintegration.
Download Programme Structure >
---
Fundraising:
Help us raise funds to provide assistance for incarcerated individuals to pursue further education through our outreach programme. Your financing will provide crucial support to incarcerated individuals access to higher learning in prison and post-prison. Your contribution will also help foster rehabilitation and reduce recidivism.
Our goal this year (2021) is to raise MOP250,000 by offering scholarships and fellowships to support outstanding incarcerated students and students from low-income families.
Your donations will help transform lives. Please donate to this meaningful cause.
---
To donate, please deposit on the above Bank of China (MACAO)Account:181-1011-0312-6760 or contact the Prison Outreach Programme Leader or Office for Student and Alumni Affairs.
Contact Information:
Prof. Helen Liu
Prison Outreach Programme Leader
Email: helen.liu@usj.edu.mo
Tel:+853 8592 5654
Mr. Derek Wong
Office for Student and Alumni Affairs
Email: osaa@usj.edu.mo
Tel::+853 8592 5654
Address: Estrada Marginal da lla Verde, 14-17, Macau, China