USJ held a job hunting and interview skills workshop
1200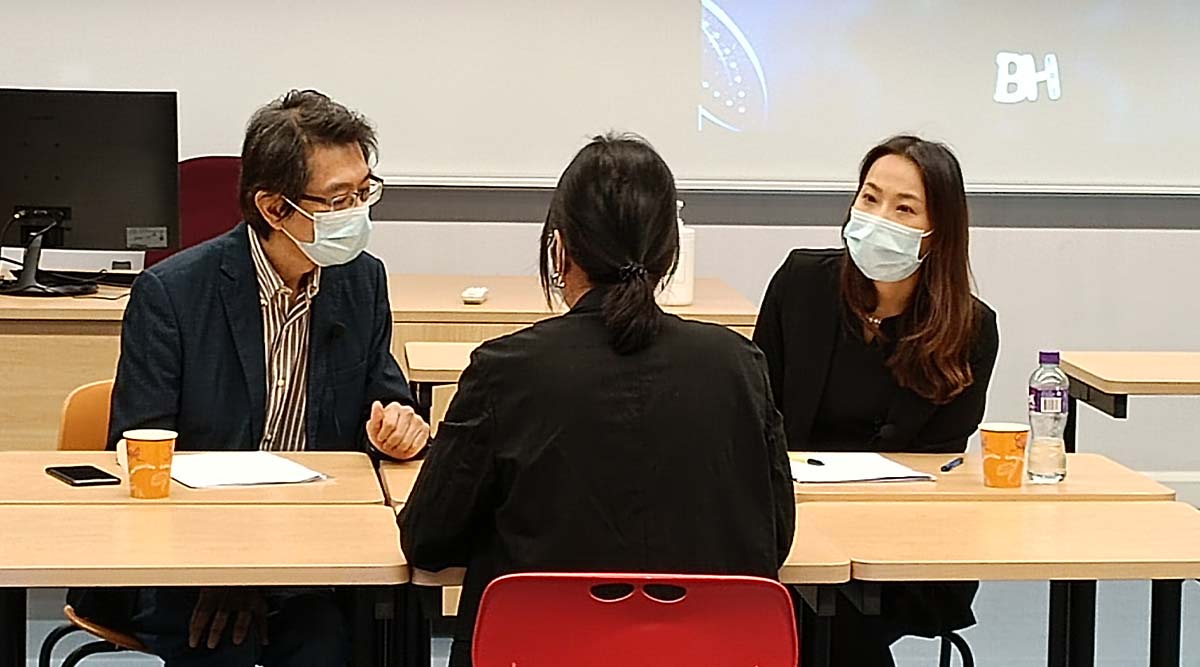 news
USJ held a job hunting and interview skills workshop
USJ and Be Here Education Centre jointly held a free workshop for students and alumni to improve their job hunting and interview performance.
---
---
The University and Saint Joseph (USJ) and Be Here Education Centre jointly held a "Job Hunting and Interview Skills Workshop" for USJ students and alumni on 17 November 2021.
During this workshop, the instructors analysed, explained and provided suggestions on the key aspects of CV writing, face-to-face interview skills and public service examination. On-site one-on-one mock interviews were also conducted with the participants, providing them with experience and constructive feedback to improve their job interview performance.
USJ's Student Affairs constantly seeks to improve and increase access to free training opportunities, aligned with the UN SDG 8: "Decent work and economic growth", for its students and alumni to achieve financial security, independence and wellbeing with decent employment.
---