USJ Alumni Stories | Celia Yuen, "The genius behind Caelius Studio"
1920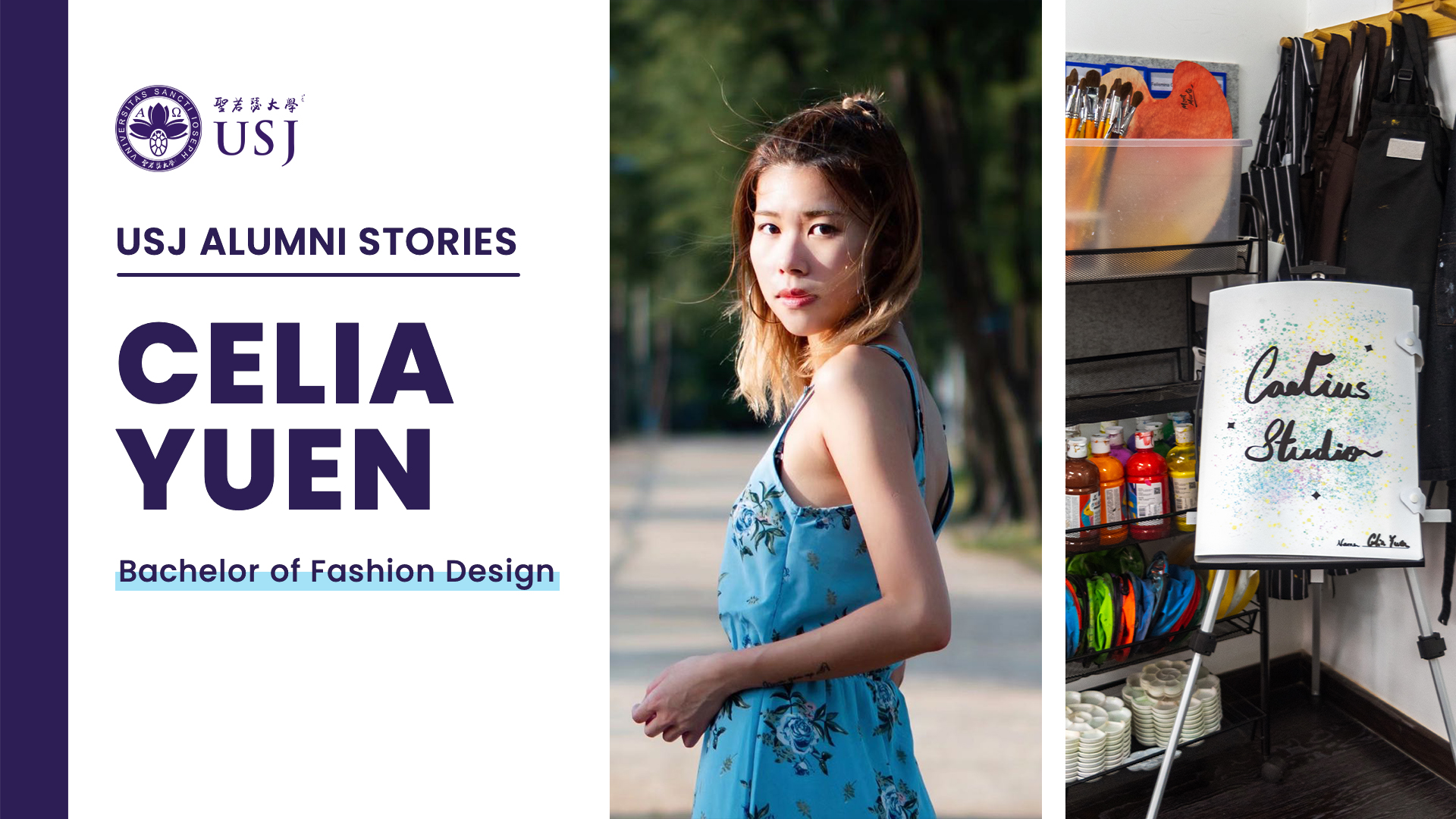 news
USJ Alumni Stories | Celia Yuen, "The genius behind Caelius Studio"
16/05/2022
Meet Celia Yuen, a graduate from the Fashion Design Bachelor programme, and now founder of Caelius Studio.
---
---
As we share more of our Alumni Stories, we present to you the next alumnus that achieved excellence after her journey in USJ: meet Celia Yuen, a graduate from the Fashion Design Bachelor programme, and founder of Caelius Studio. In this exclusive interview with her, we look at Celia's highlights before, during and after her stay in our University.
Before starting her journey as a Fashion Design student in USJ, Celia was previously studying the same course in Taiwan. However, it didn't suit her needs, and after a year, she decided to go back to Macau.
Upon returning to Macau, Celia had to choose an institution that would allow her to continue her studies in Fashion Design, eventually settling on USJ. Aside from the school's positive reputation, Celia had another reason why she chose USJ. "I think the certificate given by USJ is really useful in Europe." she explained, "I don't plan on staying in Macao for my whole life. I think life can always change, so having this certificate is useful in case I want to work abroad."
As she recalls her initial experience, she remembers her early struggles with communicating in English. "The first six months were a bit troubling for me because I really had to focus so I could understand the lectures. But after one year, my English got better." When comparing the other schools she had been to, she praises the unique teaching approach given at USJ. "I really like the way they teach. They focus more on creativity and always make you think outside the box." Out of all the inspirations she's been given throughout her 4-year journey, Celia's biggest one came in from her Programme Coordinator, Professor Filipa Martins. "She told me to just go try things and not be scared of failure, and so I did."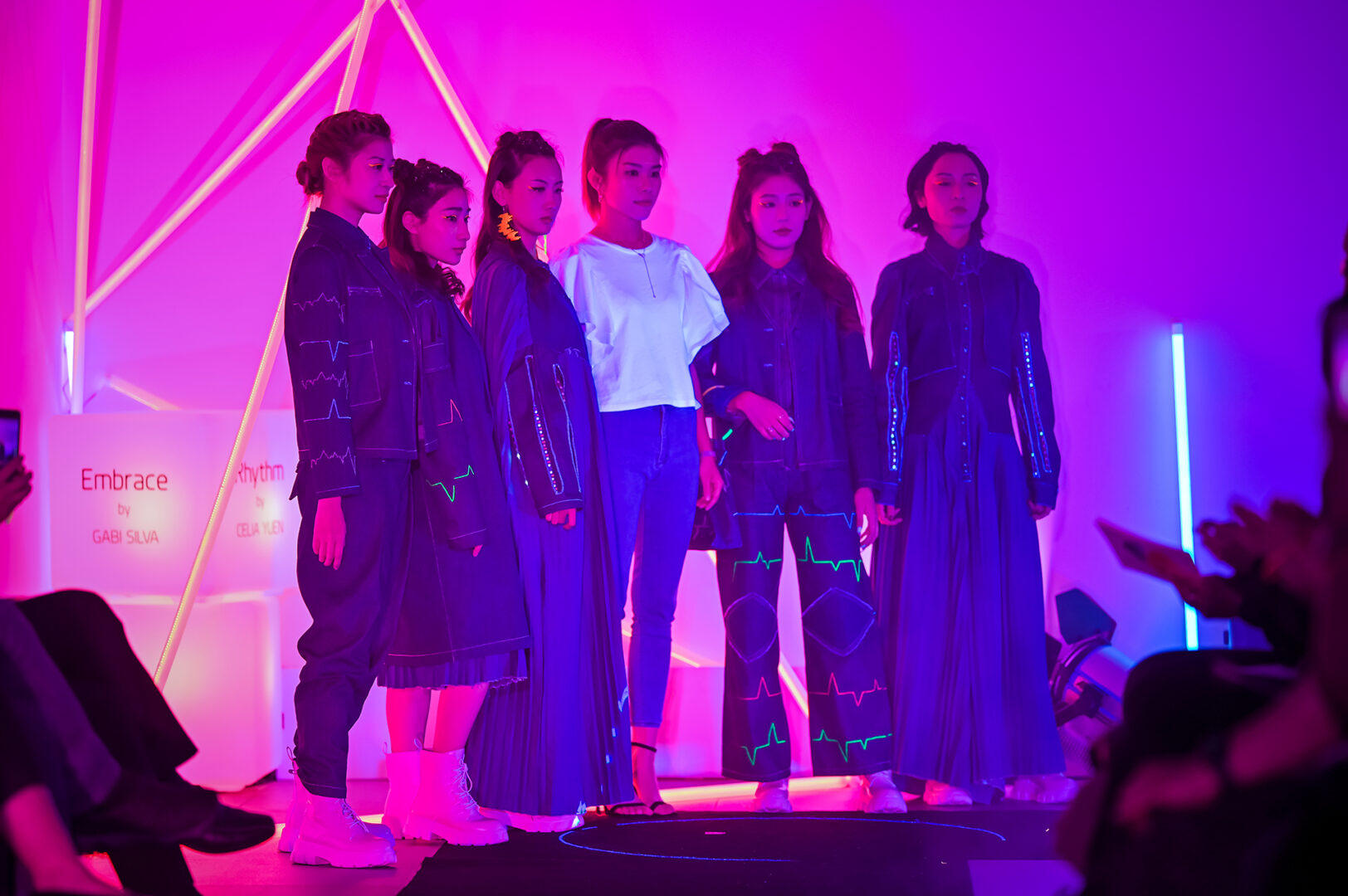 During her years at USJ, Celia has gone on to accomplish quite a few things: she became the recipient of the CPTTM Fashion and Creative Education Scholarship for the 2017-2018 academic year. She also held a highly successful Fashion Collection for her graduation project, called 'Rhythm.' Soon after graduating, following Professor Filipa's advice, she decided to launch her own drawing and design Studio called "Caelius Studio". "I used to teach people how to draw privately. So with that in mind I decided to open a Facebook page and it doesn't cost anything." Since opening her Studio, Celia and Caelius have seen surges of success, establishing a multiple awarded platform for her skills. Additionally, she has supplemented her Studio by obtaining Level 7 and 8 Chinese Art Certificates for Sketching and Watercolours respectively.
We here at the University of Saint Joseph are very proud of Celia and the person she's become and is more than pleased to see what more she has in store.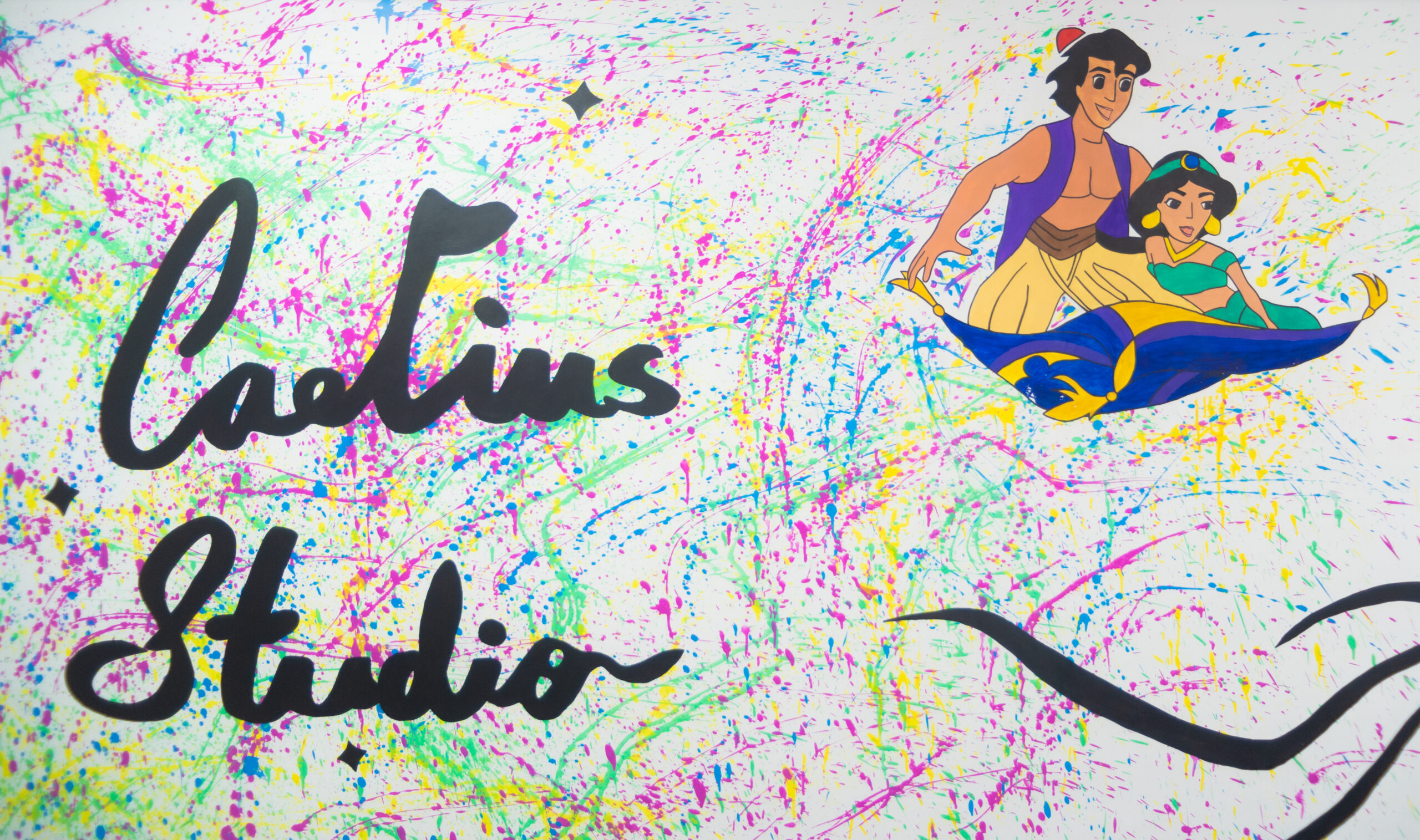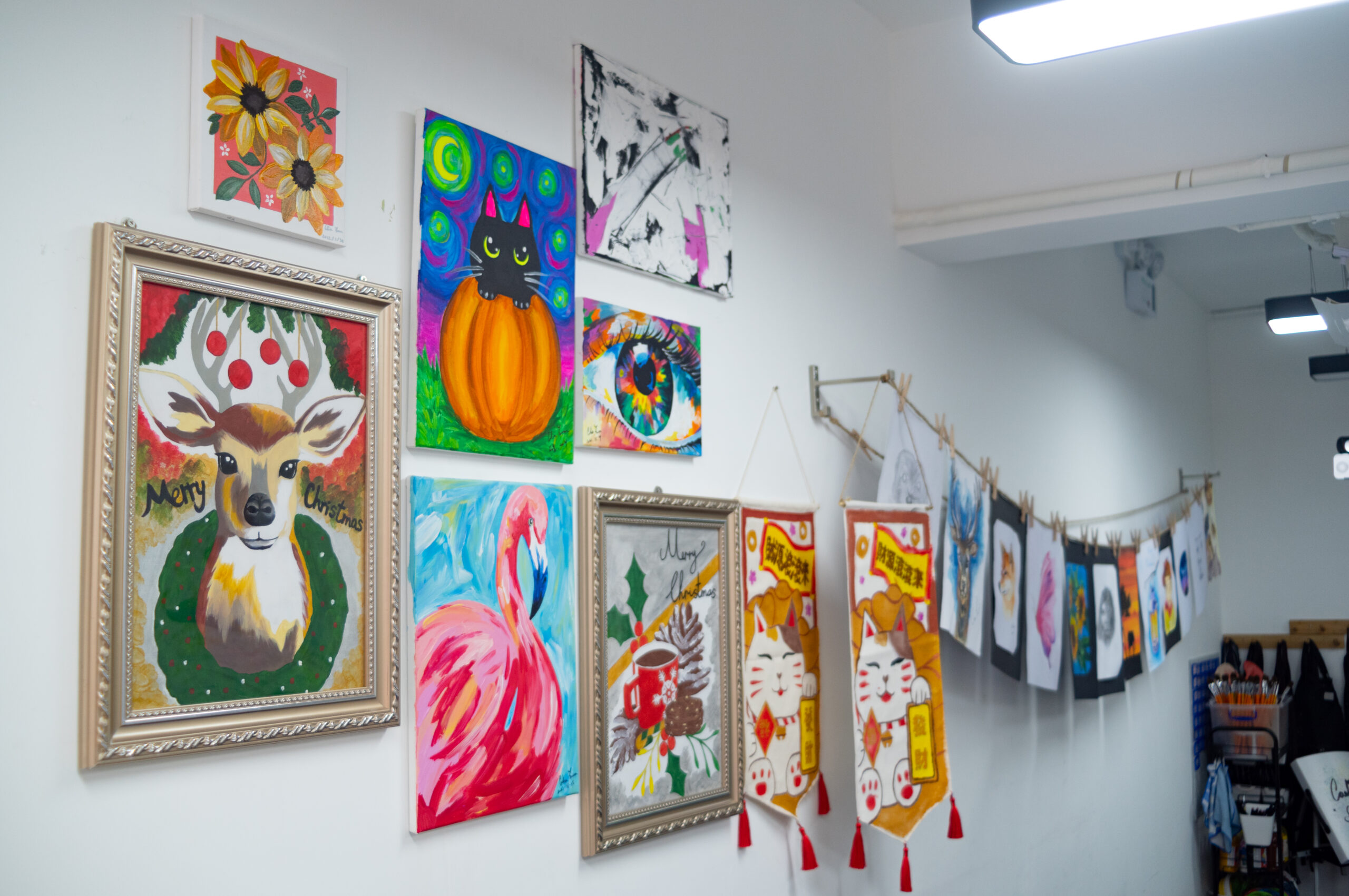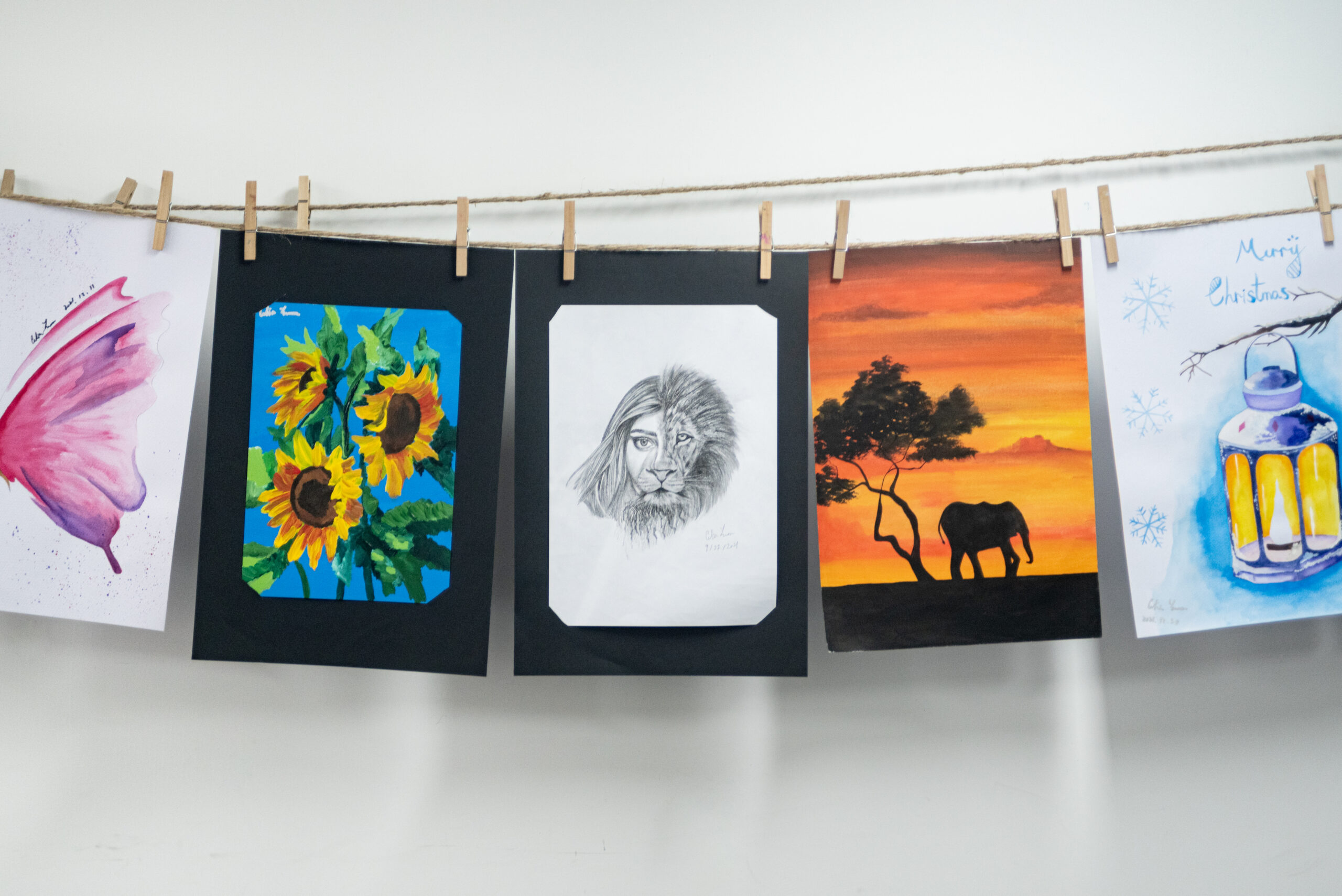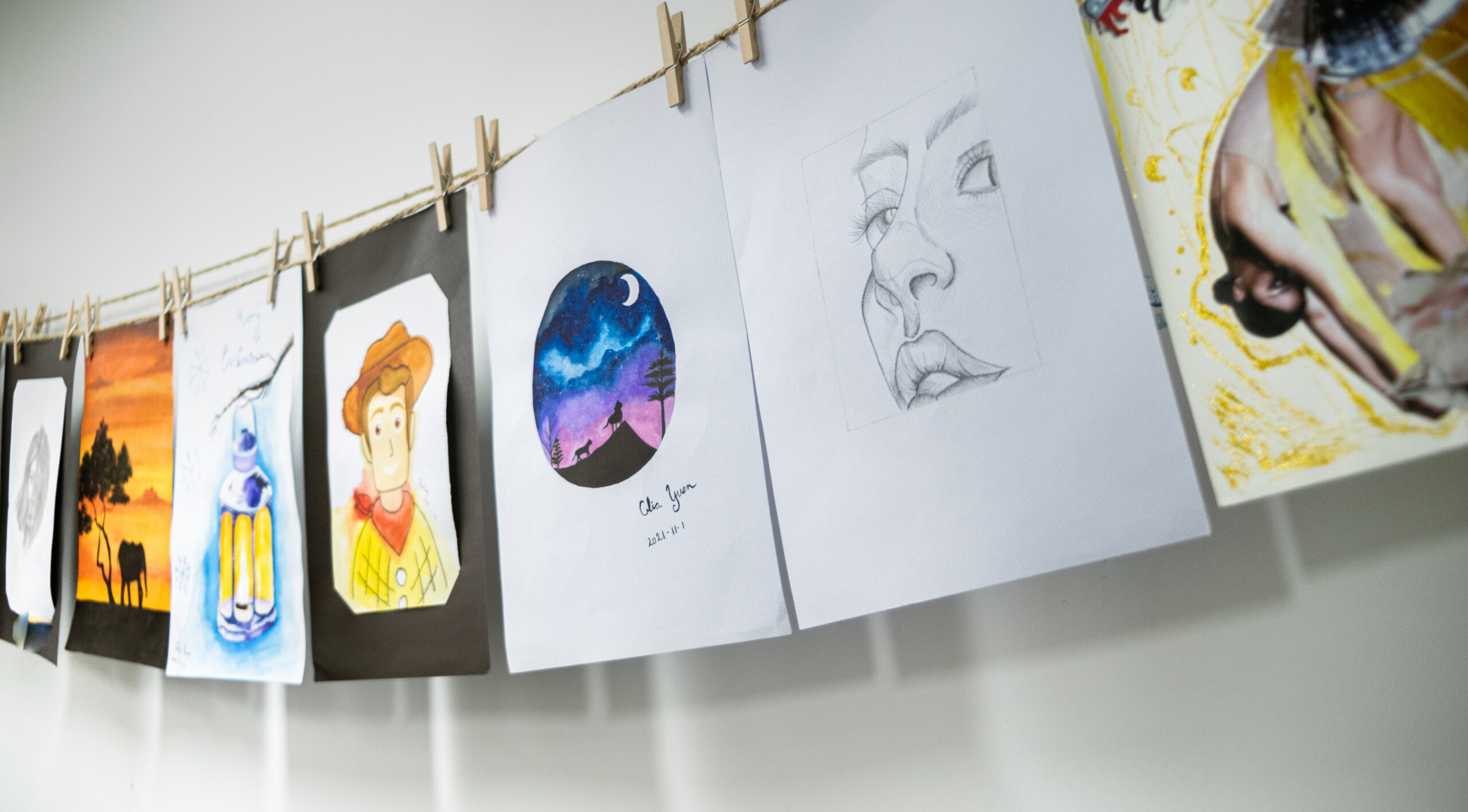 ---
Author: Anthony Rontas Cedeño (BCM Y1)
Interviewer: Pedro Sou
Photographer: Maung Ye Thu Aung Eric (MBA Y1)
---