Las Vegas Sands and Clean the World Announce Second Drop by Drop Grant for USJ
934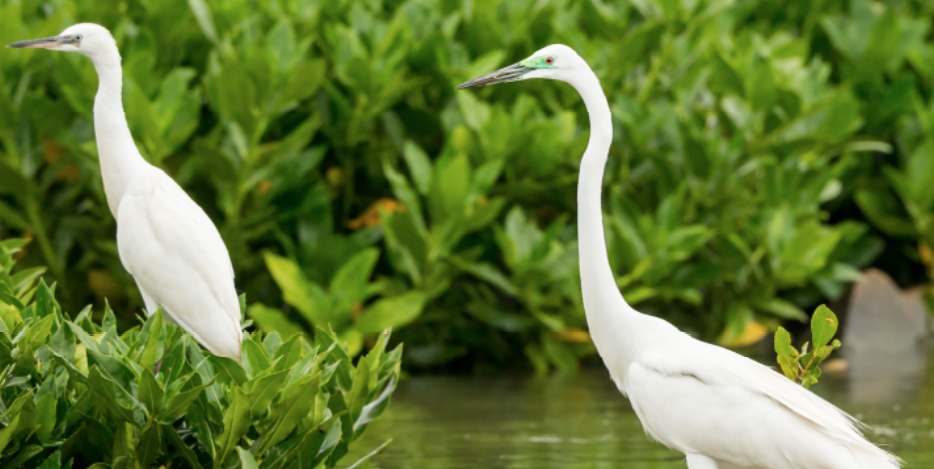 news
Las Vegas Sands and Clean the World Announce Second Drop by Drop Grant for USJ
11/12/2021
Returning recipient of the 2020 Drop by Drop Project, the University of Saint Joseph Macao, will continue research to investigate the environment-enhancing properties of mangroves in Macao.
---
---
Clean the World Foundation, a leader in global health dedicated to water, sanitation, and hygiene (WASH) and global sustainability, in partnership with Las Vegas Sands (NYSE: LVS), has selected the University of Saint Joseph Macao (USJ), Institute of Science and Environment as a 2021 recipient for the Drop By Drop Project. The Drop by Drop Project, a collaboration between Clean the World Foundation and Sands, reinvests capital from Sands' water stewardship savings into innovative projects supporting water champions in its local regions.
The University of Saint Joseph, a returning Drop by Drop Project recipient, will continue its investigation into enhancing local water quality using native wetland plants, especially mangroves, as a nature-based solution for climate change. Through research, USJ plans to survey and evaluate the existing coastal wetlands and other wetlands in their contribution to carbon sequestration and storage in Macao. Additionally, the University will plant approximately 500 wetland seedlings to help reinvigorate a portion of the wetland ecosystem.
In addition, USJ will conduct community awareness campaigns to promote nature-based solutions to combat climate change. In addition, USJ plans to engage more than 3,000 students and local Macao stakeholders to take concrete action in better adapting Macao to climate change impacts. The project is being managed by USJ researcher, Karen Tagulao.
"This second round of support from Clean the World and Sands through the Drop by Drop Project, will enable us to take further steps into our research, this time, with more focus on the role of mangroves as a nature-based solution for climate change adaptation and mitigation," said Karen Tagulao, USJ professor and researcher. "We aim to make a significant impact to the local community through our outreach program."
Clean the World Foundation and Sands kicked off the Drop by Drop Project at the end of 2019, and since that time the initiative has completed 12 field campaigns to analyze water quality in areas without mangroves, facilitated 1,180 community participants in the "Nature-Based Solutions for Water Quality in Macao" awareness campaign, oversaw 30 educational field trips to see the mangroves, led four open lectures and one exhibition for the scientific community and general public, and grew 180 mangrove seedlings in culture for water pollution uptake experiments.
"USJ has been an outstanding partner, and our continued investment in this research demonstrates our belief that its outcomes will have lasting impact," says Katarina Tesarova, Senior Vice President and Chief Sustainability Officer at Sands. "The USJ team has inspired both the local community and our Team Members to understand how Macao's mangroves and wetlands can provide a nature-based solution to pressing environmental challenges."
USJ has been re-selected for the grant based on the project's alignment with the principal priorities of the Drop by Drop Project that include reinvigorating ecosystems by safeguarding and restoring aquatic ecosystems; leveraging technologies to create innovation and water efficiency solutions; increasing resiliency by strengthening community responses to floods, droughts, and water risks; and engaging communities on the vital importance of water.
"We are extremely excited to support USJ in this important research," says Shawn Seipler, Chairman of the Board, Clean the World Foundation. "The mission of the Drop by Drop Project is being fulfilled as sustainable solutions to the planet's greatest challenges are being discovered."
For more information on The Drop by Drop Project, please visit: http://cleantheworldfoundation.org/dropbydrop.
(Source: Cision PRWeb)
---