MRI Online Public Forum l Fr. Gregory Koay SJ: Spiritual transformation in the poems of Gerard Manley Hopkins and its resonance in the Chinese poet Su Shi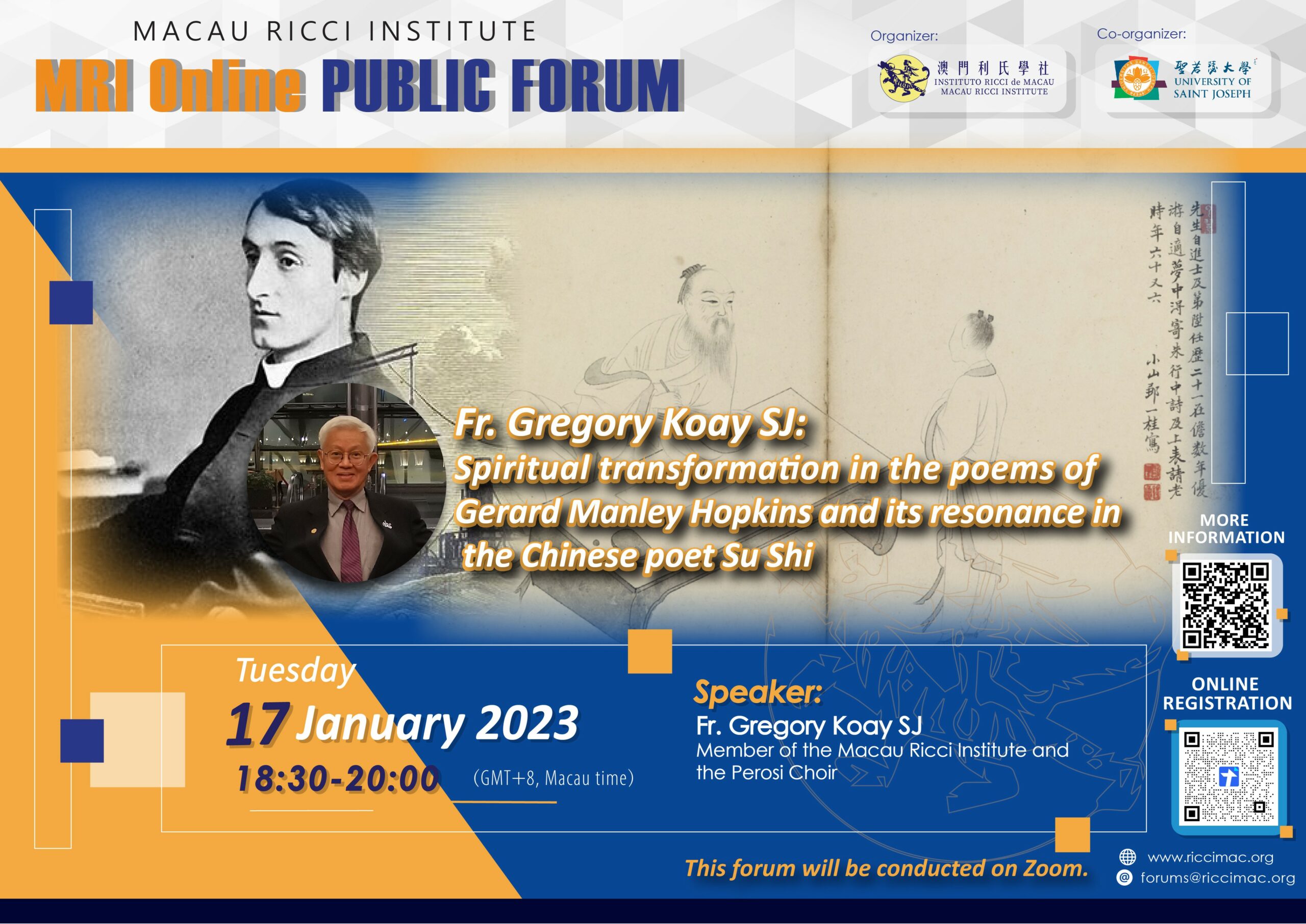 event
MRI Online Public Forum l Fr. Gregory Koay SJ: Spiritual transformation in the poems of Gerard Manley Hopkins and its resonance in the Chinese poet Su Shi
The Macau Ricci Institute is hosting the Online Public Forum on 17th of January.
---
---
ABOUT THE TALK:
Gerard Manley Hopkins, S.J (1844—1889) is regarded as a great Victorian Jesuit poet. His poems reflect deeply the Ignatian spirit. The Forum introduces to the pleasures of poetry in a Jesuit school, the process of spiritual transformation in the context of the life of Gerard Manley Hopkins and its resonance in the poems of the Chinese poet Su Shi (蘇軾).
ABOUT THE SPEAKER:
Fr. Gregory Koay SJ, Member of the Macau Ricci Institute and the Perosi Choir
---
DETAILS:
Date & Time: Tuesday, 17 January 2023 | 6:15 pm – 8:00 pm (GMT+8)
Speaker: Fr. Gregory Koay SJ
REGISTER HERE >
*Deadline of registration: 16 January 2023
*we will send you a confirmation email and ZOOM ACCESS LINK after your registration.
---