USJ's Research results Presented at Science and Technology Week
1702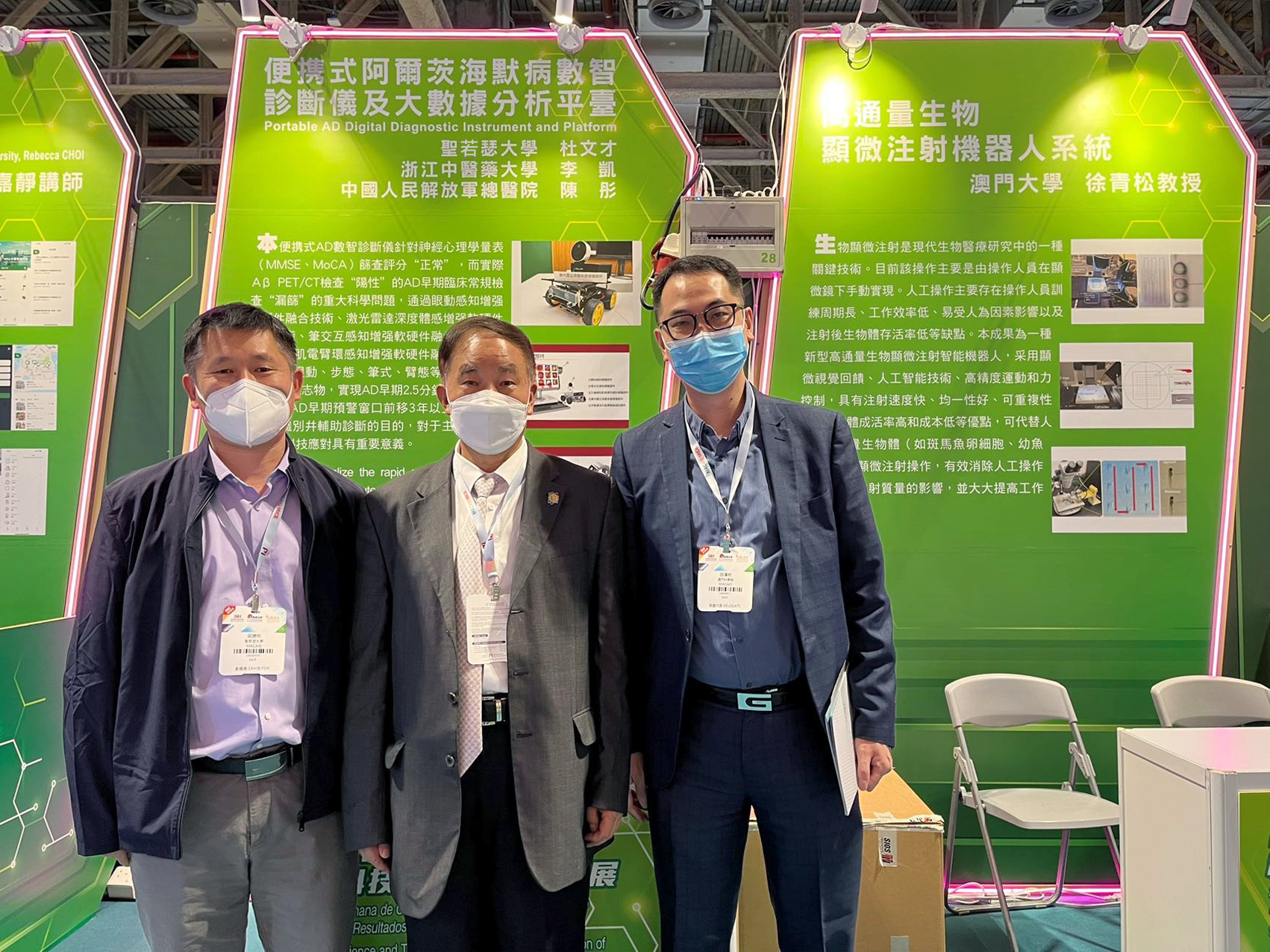 news
USJ's Research results Presented at Science and Technology Week
26/10/2022
USJ, ZCMU and PLA General Hospital jointly exhibited the scientific and technological achievements in the "2022 Science and Technology Week and Innovation Achievements Exhibition".
---
---
In the "2022 Science and Technology Week and Innovation Achievements Exhibition", the University of Saint Joseph (USJ), Zhejiang Chinese Medical University (ZCMU) and Chinese PLA General Hospital jointly exhibited their scientific and technological achievements, which received high attention and recognition from many guests and participants, and effectively connected with enterprises.
This Science and Technology Week held 15 sessions before, sponsored by the Science and Technology Development Fund of Macao, the National Ministry of Science and Technology support, serves as a scientific research achievements transformation and industry-university-institute cooperation platform for Macau as the goal, to invite Macau and the surrounding areas of the scientific research institution and science and technology enterprises and other relevant units to participate, the excellent and results show, provides industry, universities, research parties to connect, and creates exchanges and cooperation opportunities.
The research result of the "portable Alzheimer's disease digital intelligent diagnostic instrument and big data analysis platform" was invited to exhibit. The result is jointly achieved by the research team of Professor George Du from the Institute of Science and Engineering, USJ, Professor Li Kai from Zhejiang University of Traditional Chinese Medicine, and Professor Chen Tong from PLA General Hospital.
This result may mainly move the early warning window of AD by more than 3 years, achieve the purpose of early identification and auxiliary diagnosis of AD, and has important significance for active health and aging technology response. The main application industries of the results include the elderly care industry, medical service industry, intelligent rehabilitation industry, health management industry, the medical device industry, and intelligent medical industry.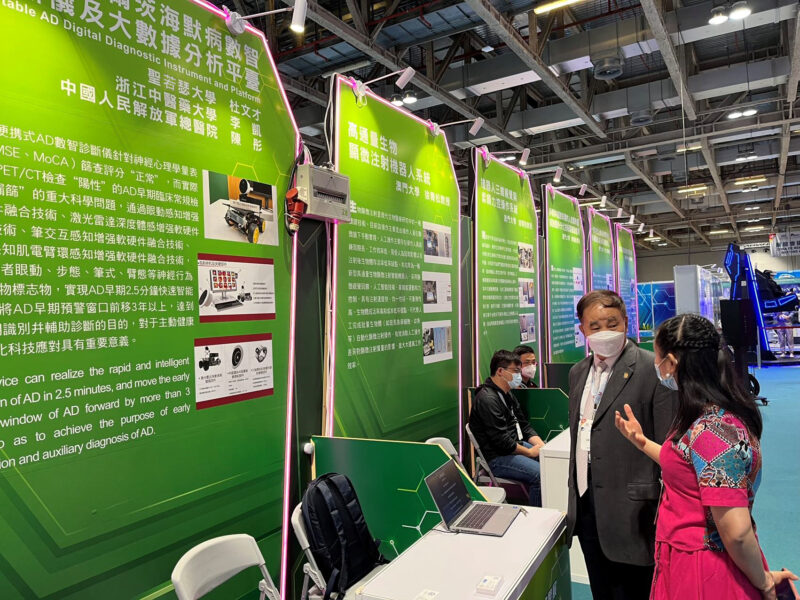 ---