USJ students collect funds for disadvantaged groups of the Macao population
685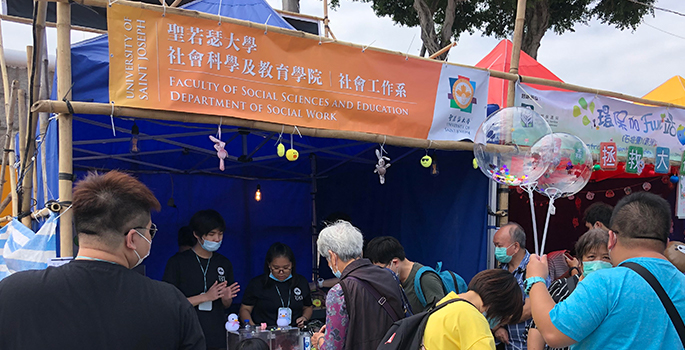 news
USJ students collect funds for disadvantaged groups of the Macao population
01/01/1970
This year, social work year 2 students raised around 28,000 Patacas for Caritas Macao, hitting a new record of fundraising.
---
---
This 51st Caritas Macau Charity Bazar took place on the 7th and 8th of November 2020, with the aim to promote access to basic services, such as food, housing, and other essential goods for economically disadvantaged groups of the Macao population. The event was sponsored by the Bank of China Macau Branch.
The Caritas Bazaar is the biggest annual fundraising event in Macau, which involves the volunteer work of students, teachers, and other members of the community.
Since 2014, the Social Work Department of the University of Saint Joseph (USJ) has had an active role in Caritas Bazaar fundraising. Every year starting in September, students prepare this event, with the supervision of an academic mentor. Activities include:
Ticket-selling: sell Bazaar tickets faculty and students within USJ. 

Fund-raising for booths: a part of expenses is supported by the university; the rest is supported by individual contributions of faculty member.
Preparing and managing booths: students design and organise games or other activities to attract visitors to donate money.
This year, social work year 2 students raised 16,000 Patacas through ticket-selling in USJ campus and estimated 12,000 Patacas through game booths at the Bazaar, hitting a new record of fundraising.
Over the years this activity of social work students has raised more than 70,000 Patacas, which have been used to fund Caritas Association projects for the most vulnerable population in Macau, such as providing food services for single-mothers. USJ is committed to continuing to strive to fight social inequalities and promote access to basic services to all, contributing to the attainment of the UN sustainable development goal for the millennium of "No poverty".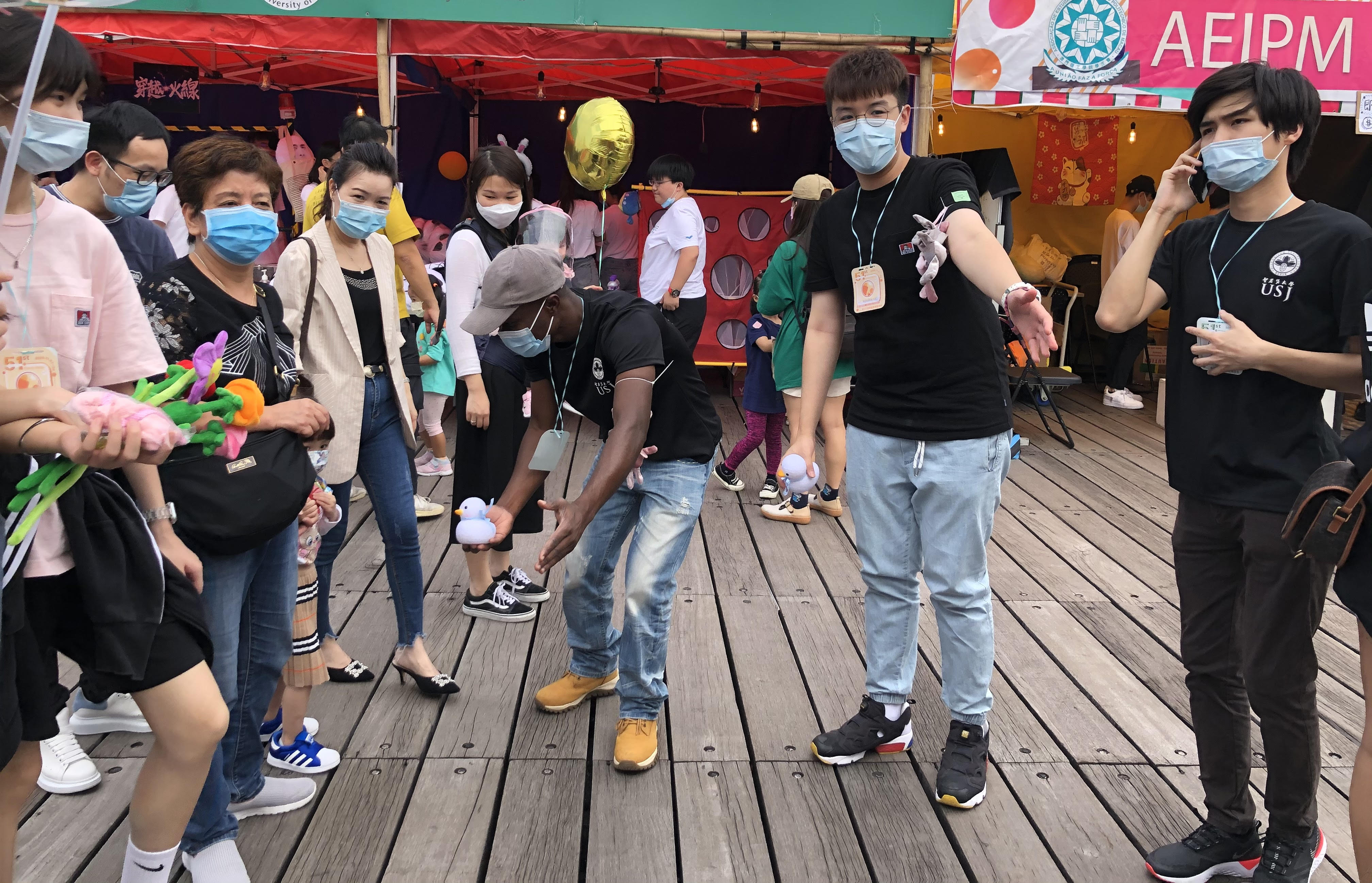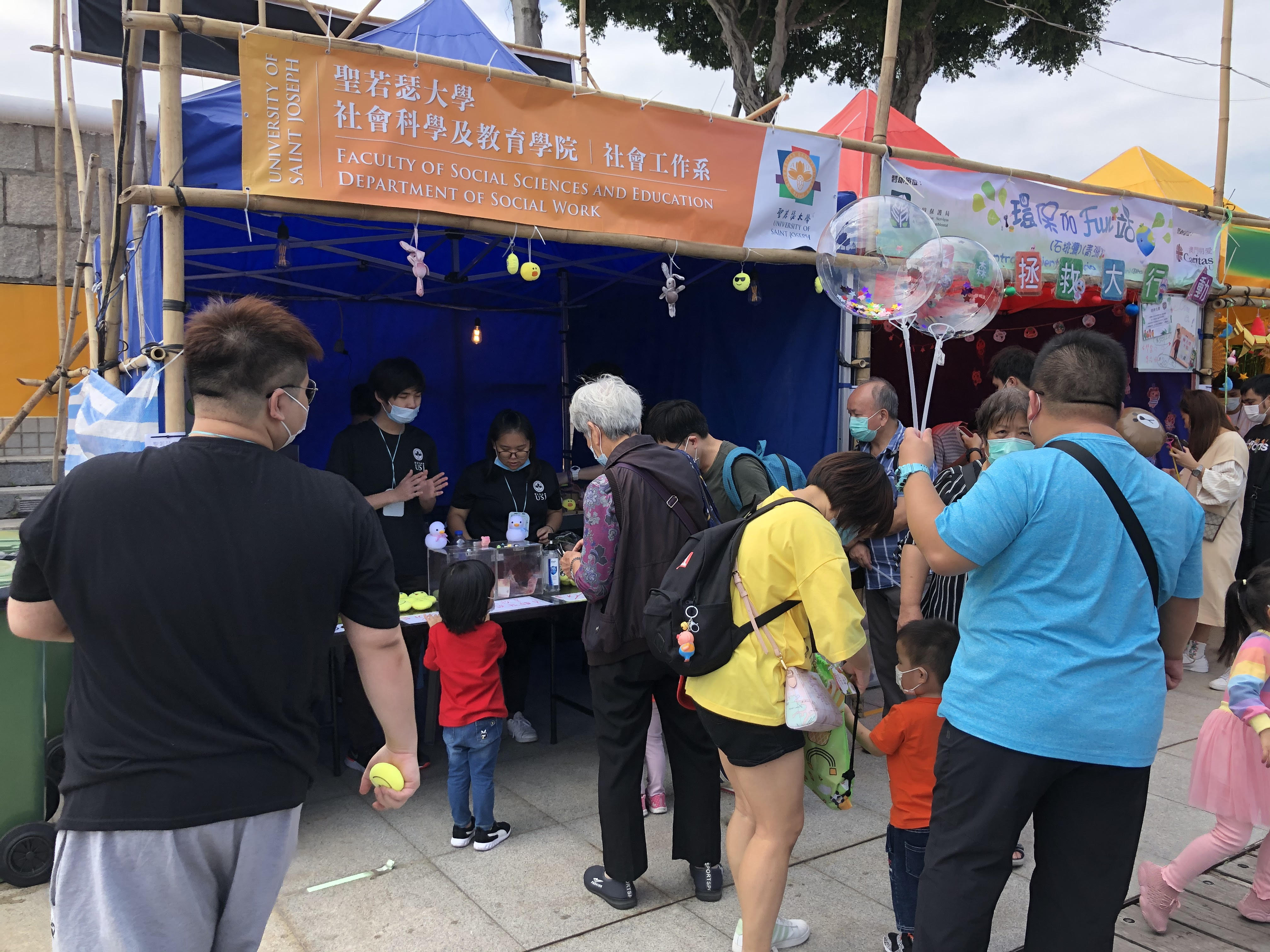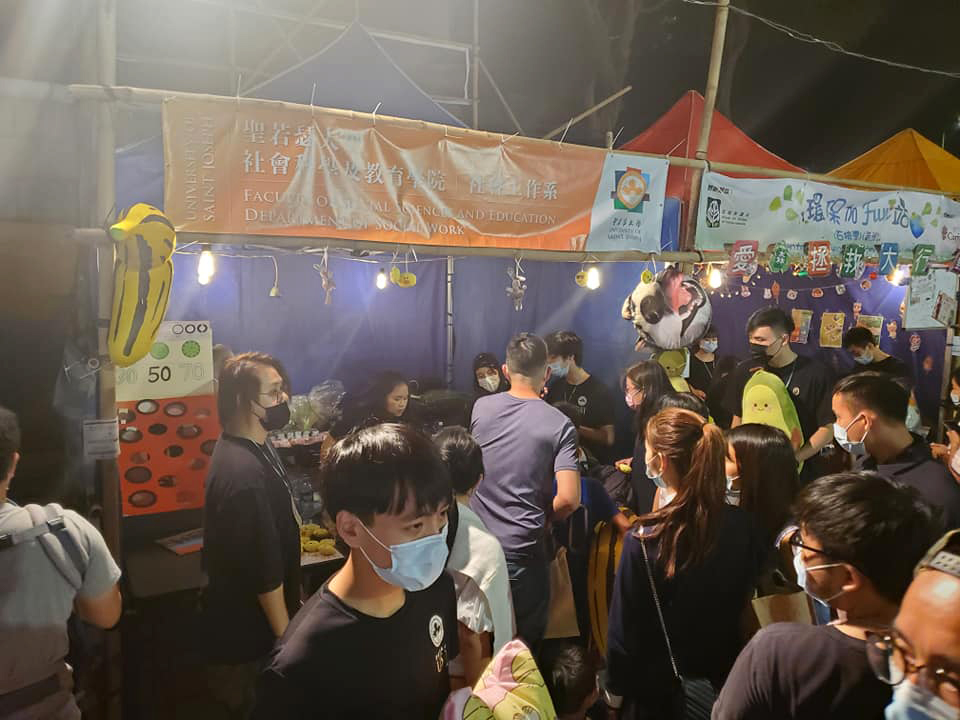 ---