USJ Signed MoU at MITE Reconnecting Students to the Travel Industry
2560
news
USJ Signed MoU at MITE Reconnecting Students to the Travel Industry
27/09/2022
On September 23rd 2022, The Macao Hotel Association signed an MOU with USJ at the Macao International Travel Expo (MITE).
---
---
On September 23rd 2022, The Macao Hotel Association signed an MOU with six local HEIs including University of Saint Joseph (USJ) at the Macao International Travel Expo (MITE) organised by the Macao Government Tourism Office (MGTO). The Dean of Faculty of Business and Law (FBL), Professor Jenny Phillips represented USJ to sign the MOU with other HEI representatives. The purpose of their proposed cooperation is to provide graduates internships in the local hotels and to host events for our students.
A delegation over 50 MBA and BBA students led by Prof. Sergio Gomes, Prof. Florence Lei and Prof. Emil Marques from FBL visited the Expo.  The visit saw students connecting with local industry, government representatives and NGOs. USJ students also saw first-hand the collaborative roles of the government, NGOs and Travel related businesses working together to promote the travel industry linking Macao and various destinations between Mainland China and Overseas markets such as the Portuguese-Speaking Countries via the Macao platform.  In addition, students were given first hand explanations by Macao entrepreneurs and businesses currently operating within the Guangdong-Macao in-depth cooperation zone in Hengqin regarding new ventures and opportunities.
Apart from interaction with the industry and NGOs, students also participated in high level policy talks which featured a High-level Forum on Developing the in-Depth Cooperation Zone and a World Center of Tourism and Leisure and Promotion of Tourism Products for Portuguese Speaking Countries.
According to Prof. Sergio Gomes, the seminar on Portuguese-Speaking Country product which was attended by local representative of Portuguese Speaking Countries at the Forum Macau and the Ambassador of Mozambique, was an invaluable experience for the MBA students.  The extent to which Portuguese – Speaking Countries were linked to Macau was a real strategic importance to be experienced by the students.  Moreover, it was a great opportunity to augment in class learning which will be geared toward the exploration of opportunities in the Portuguese speaking regions.
The immersive experience of students within the tourism expo allowed the students to learn directly from official forums and industry with regards of the Greater Bay and Macau's role as a service platform to the Portuguese-Speaking Countries which promoted greater understanding and exchange between International and local students.
In addition, our alumnus Roldan Sicado Menos Alangui shared his experiences and what he gained from his internship.  Our students and alumni coming from the Portuguese speaking countries, including Angola, Guinea Bissau, & São Tomé and Príncipe, contributed a significant part in the Lusophone Pavilion for both the performance and exhibition.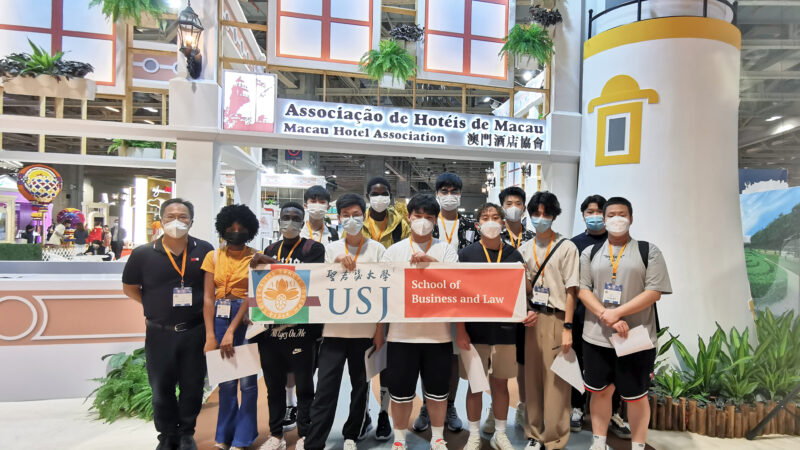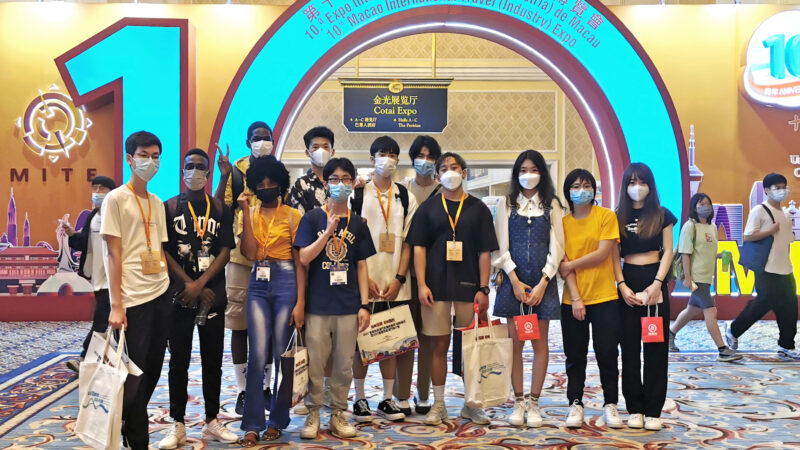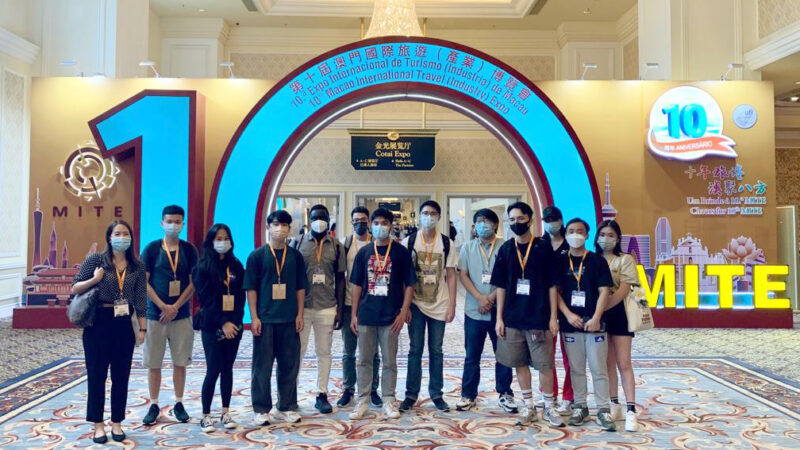 ---