USJ's School of Business and Law visited Zhuhai Macau Cross Border Industrial Zone
678
news
USJ's School of Business and Law visited Zhuhai Macau Cross Border Industrial Zone
01/01/1970
On 17 May 2019, USJ's School of Business and Law visited the Zhuhai Macau Cross Border Industrial Zone
---
---
On May 17th, 2019, a delegation of School of Business and Law (SBL) students from the Bachelor of Business Administration programme visited the Zhuhai Macau Cross-Border Industrial Zone. The visit was jointly organised jointly by the University of Saint Joseph and Seng Fung Jewellery Group. The students were given an extensive tour of the Seng Fung Jewellery Group facilities in the Cross Border Zone and Ms. Sarah Yao, Deputy Director of the Cross Border Comprehensive Management Bureau, was also on hand to present the policies and future developments of the zone.
In addition, the students visited other Macao businesses stationed in the Cross-Border Zone to further understand the current business environment of Macao businesses in China. This activity follows the recent developments of the "Greater Bay Area" initiative policy by both the regional and central governments.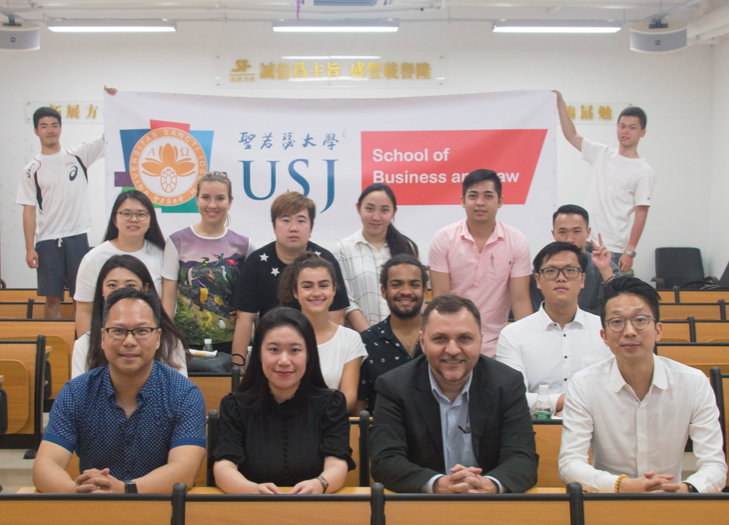 The event was made possible by Mr. Manny Lee, Managing Director of Seng Fung Jewelry Group, whom graciously granted the use of the Seng Fung training room for the interactive talk between the students and the Zhuhai authorities.  Other companies visited were; "Azona Enterprises Limited", "Water Crytal Love Limites", "Latin America and Portuguese Speaking Countries Products Exchange".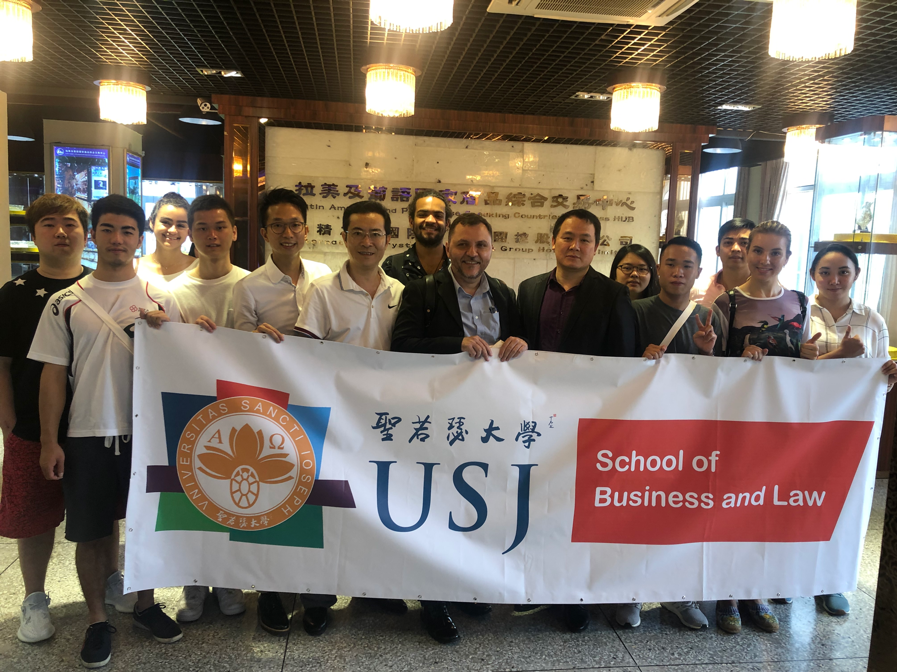 SBL believes it is vital for students to understand the changing business environments around them, being committed to providing a comprehensive education with real life networking and learning opportunities for both local and visiting students through our continuing efforts to serve the betterment of education in both Macao and China.
SBL would also like to extend a word of appreciation for the support received from the Zhuhai Free Trade Zone Administrative Committee and the Macao Foundation.
---