USJ Orientation and Induction Programmes 2021/22
2048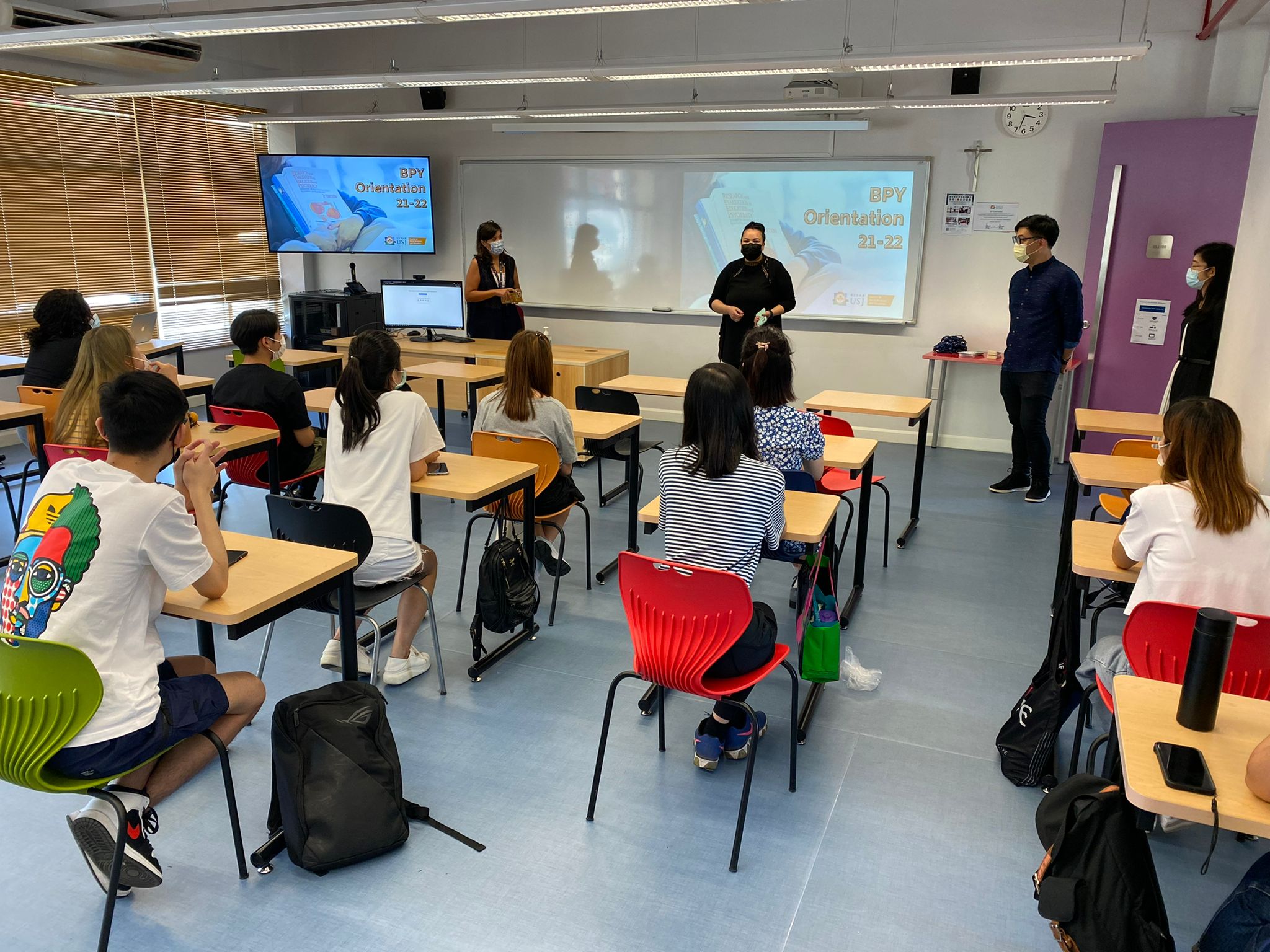 news
USJ Orientation and Induction Programmes 2021/22
29/09/2021
The 2021/22 USJ Orientation Programme was successfully concluded with the new preventive measures on pandemic control and to minimize crowd gathering.
---
---
Given the preventive measures on pandemic control and suggestion to minimize crowd gathering by the Education and Youth Bureau (DSEDJ), the 2021/22 USJ Orientation Programme was re-designed to embrace an online format with a New Student Guide webpage with all relevant information for new students including Campus Life and Facilities, Library Services, USJ online systems and IT support; along with a warm welcome message by the Rector, Prof. Stephen Morgan, to mark the start of the new academic year for new and returning students.
Smaller face-to-face group induction sessions were also carried out on 8 Sep 2021, where members from the various faculties led Faculty Sessions with freshmen from all Bachelor programmes., giving freshmen the opportunity to meet and get to know their professors and colleagues, and understand the requirements of their academic studies.
On 15 September, during the Induction Week, the Office for Student and Alumni Affairs (OSAA) and the Counselling Centre jointly organised and delivered a comprehensive workshop on Time Management and Stress Management, aimed to facilitate the transition of freshmen to their new university life.
A total of 15 brief induction sessions were held for Master and PGDE students from 6 to 23 September 2021, while the new Doctoral students were given an introductory session on 24 Sep 2021.
---