USJ signed MoUs with HITS (India) and KCI at AUAP Annual Conference
1600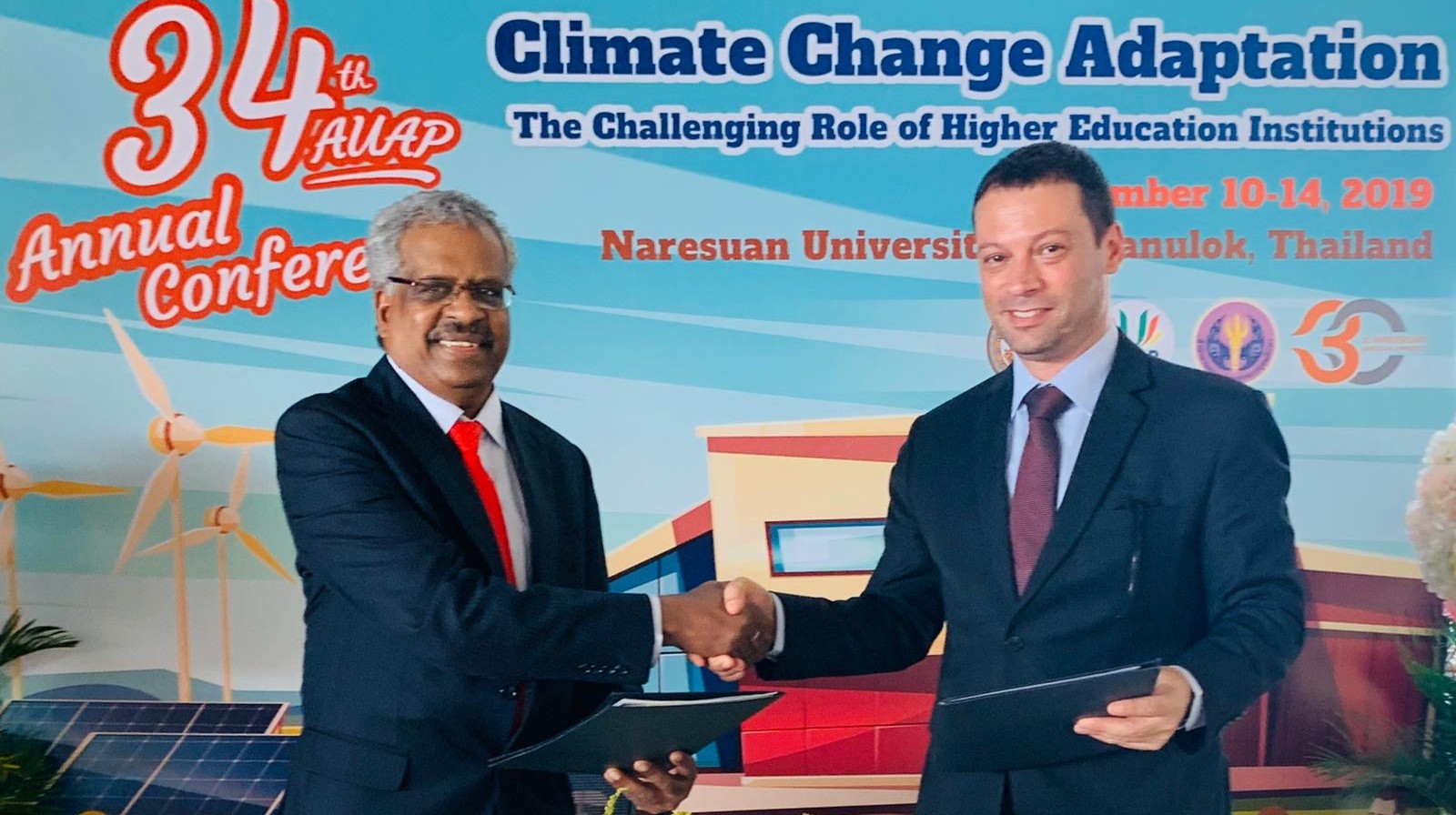 news
USJ signed MoUs with HITS (India) and KCI at AUAP Annual Conference
01/01/1970
From November 10th to 14th, 2019, USJ signed MoUs with Hindustan Institute of Technology & Science (HITS; Chennai, India) and Krempl Communications International (KCI) at AUAP Annual Conference 2019 being held at Naresuan University in Phitsanulok, Thailand.
---
---
From November 10th to 14th, 2019, the University of Saint Joseph (USJ) participated in the 34th Association of Universities of Asia and the Pacific (AUAP)
Annual Conference 2019
with the theme "
Climate Change Adaptation – The Challenging Role of Higher Education Institutions
". The event took place at the Naresuan University in Phitsanulok, Thailand, and USJ was being represented by Prof. Álvaro Barbosa, USJ Vice-Rector, and Ms. Sandra Ng, Public and International Relations Officer.
The event aimed to promote cross-sectoral dialogue between the Universities focused on the topics of sustainable development and climate change prevention and mitigation. The topics discussed at the Conference were specifically aligned with the United Nations Sustainable Development Goals (SDGs), namely SDG 6 – Clean Water and Sanitation, SDG 7 – Affordable and Clean Energy, SDG 11 – Sustainable Cities and Communities, SDG 12 – Responsible Consumption and Production and SDG 13 – Climate Action.
It was a fruitful conference with interesting keynote speeches, paper presentations, and cultural visits that serve as a platform for scholars and institutions to further discuss and understand the environmental challenges faced in Asia and the Pacific.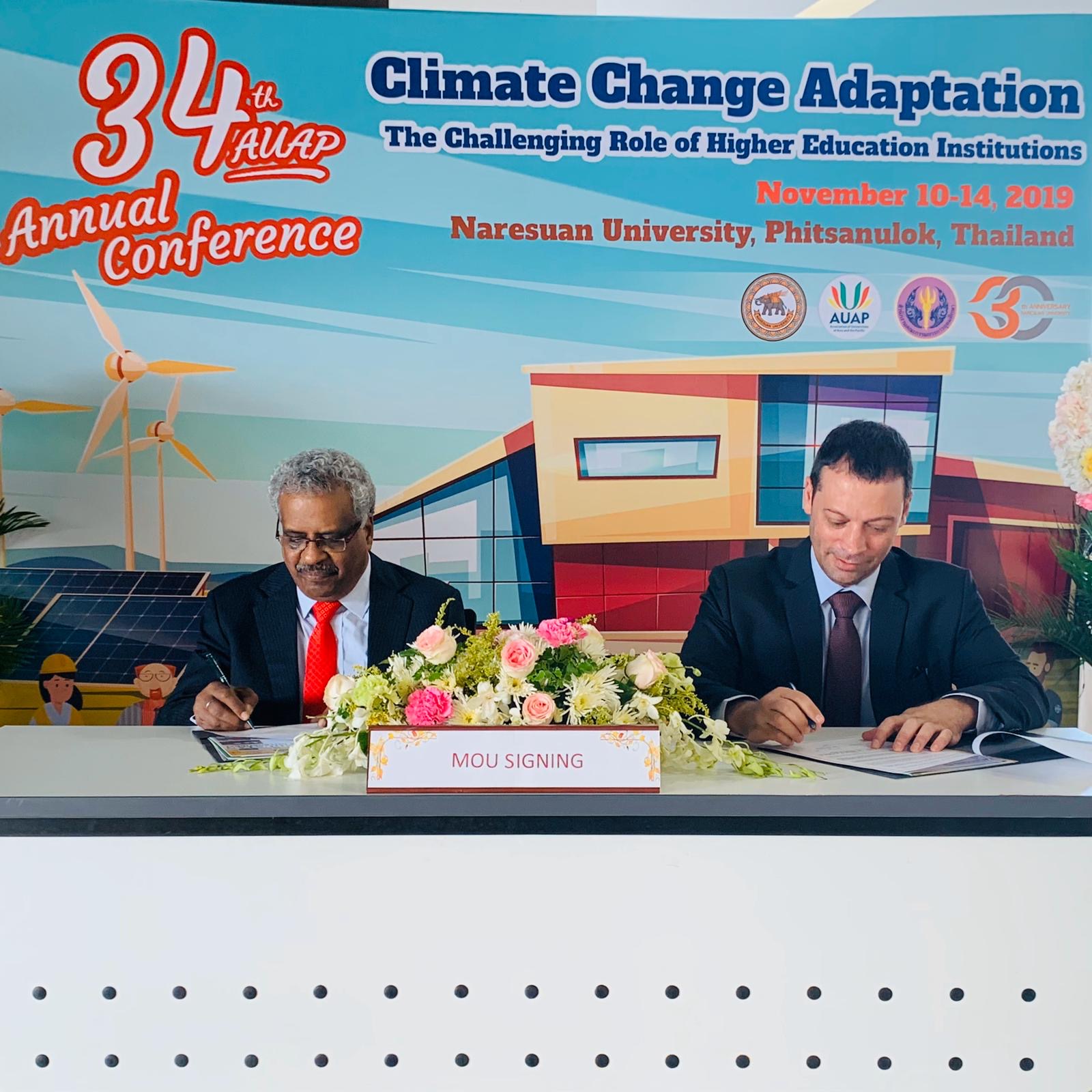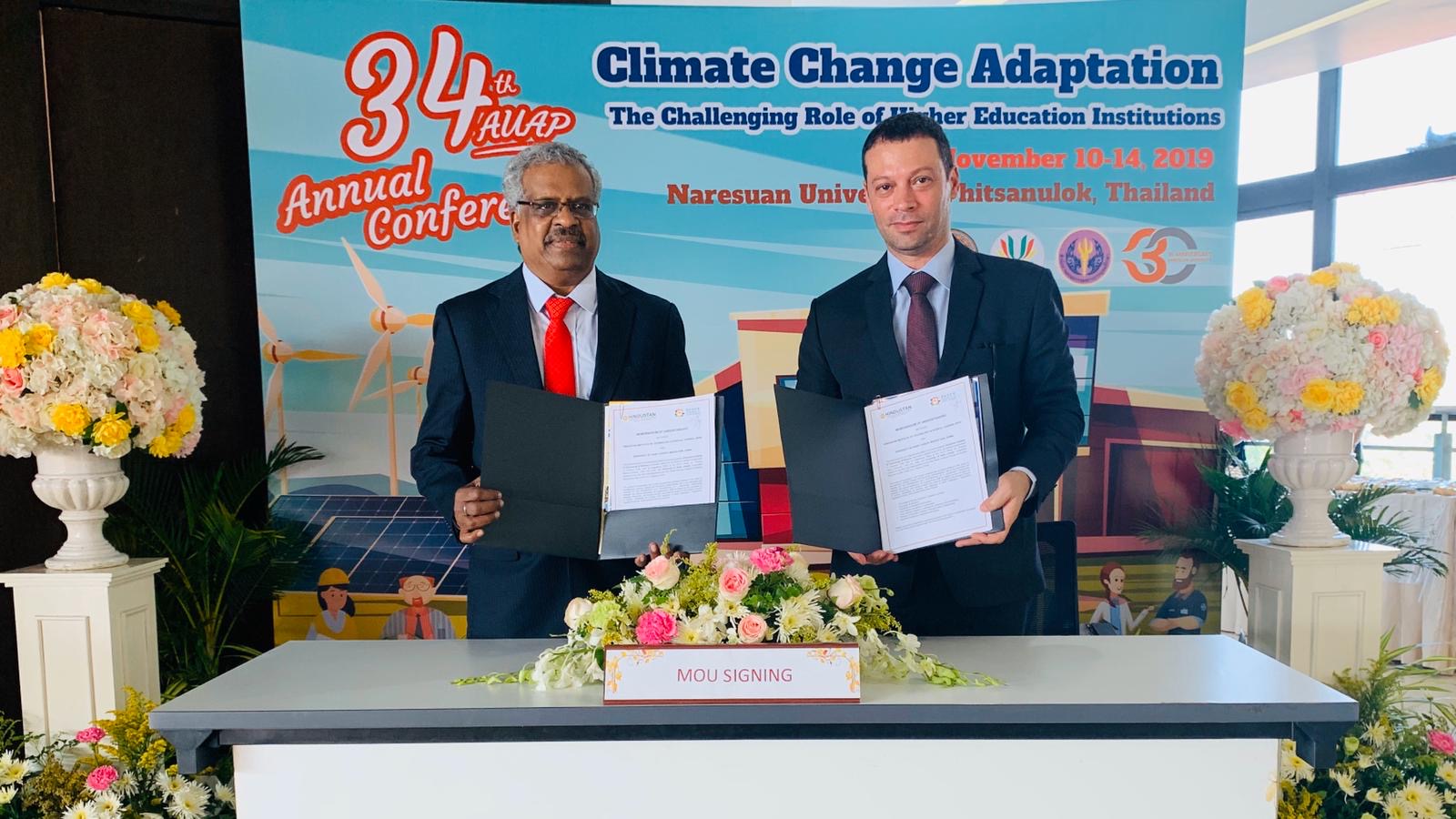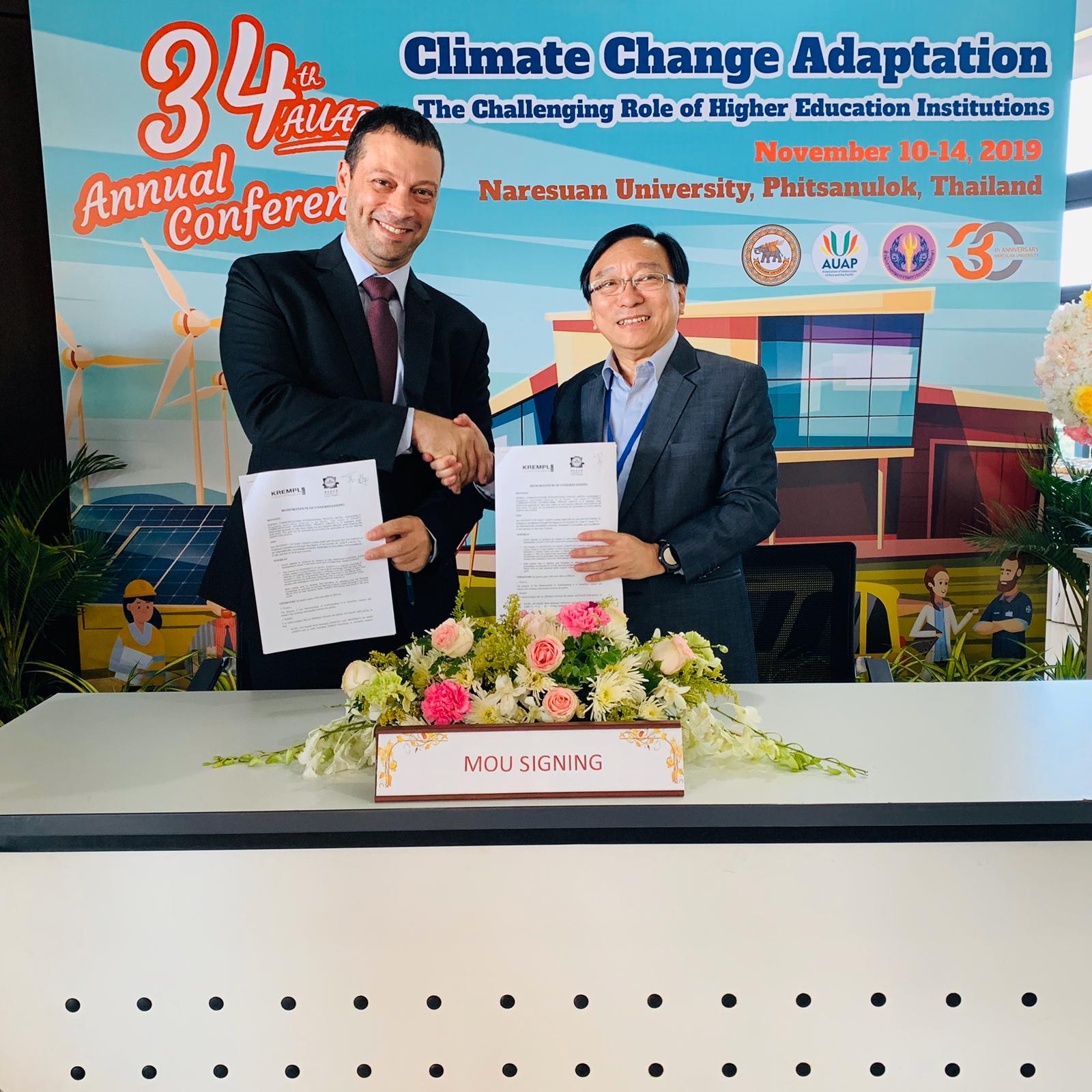 ---