USJ held a session of the Conference- Inclusive Education Sports & Social Media on Ilha Verde Campus
680
news
USJ held a session of the Conference- Inclusive Education Sports & Social Media on Ilha Verde Campus
01/01/1970
USJ held a session of the Conference- Inclusive Education Sports & Social Media on Ilha Verde Campus on 17th April 2018
---
---
In cooperation with the Charity Association of Macau Business Readers, the second session of the International Conference –Inclusive Education Sports & Social Media on 17th April 2018 took place on the Ilha Verde campus of USJ from 2 to 5 pm.
A brief welcoming ceremony was held at 2:15pm on the Ilha Verde campus during which the Rector of USJ Prof. Fr Peter Stilwell welcomed guests and participants to USJ campus. Participating guests included Mr. Teng Sio Hong, Acting Deputy Director of GAES, Ms. Sou Chi Kuan, Head of Rehabilitation Service Division of IAS, and co-organiser Mr. Stefan Kuehn, Vice President of Charity Association of Macau Business Readers.
During his opening speech, Rector Fr. Peter Stilwell emphasized on USJ's commitment to teachers' professional development and advancement of inclusive education in Macao.
Mr. Stefan Kuehn also expressed his enthusiasm about this conference which provide opportunities for enhancing the acceptance of people with intellectual disability and supporting the integration of their education in local universities.
Close to 300 participants attended the event in which speakers from different places like Singapore, Israel, Germany and United States organised workshops and talks for students, parents and teachers. These speakers include Dr. Boon Hock Lim, the Founding Chairman of Wings in Singapore; Ms. Mila Pham and Ms. Debra Ruh, Chair of the United Nations' G3ict EmployAbility Task Force; Ms. Talia Kornhauser, Vice Chair of Special Olympics Israel; and Dr. Mario Voigts, Professor for digital transformation and politics of the Quadriga University of Applied Sciences Berlin to name a few.
University of Saint Joseph worked together with the physical education organisers at Colégio Diocesano De S. José (CDSJ 6) to facilitate sport and recreation for our Inclusion education guests who attended the Inclusive Education, Sport and Social Media Conference workshops held at USJ in the afternoon. In total 40 participants took part in five areas including badminton, ping pong, and basketball. In addition, the School of Education at USJ, with the cooperation of our instructors/professors and Bachelor of Education students organized a physical movement exercise with actions of controlled movements. Afterward, a series of musical rhythms and beat dances were performed to help the students with intellectual disability (ID) to freely express themselves with music and movement.
This event was to further the understanding to enable children and adults with an intellectual disability to develop their innate skills and self-esteem in an environment which is inclusive and supportive. We invite the world to come to Macau, sharing ideas, concepts and developing further "abilities" to create a more "INCLUSIVE WORLD".
Flickr Album (here)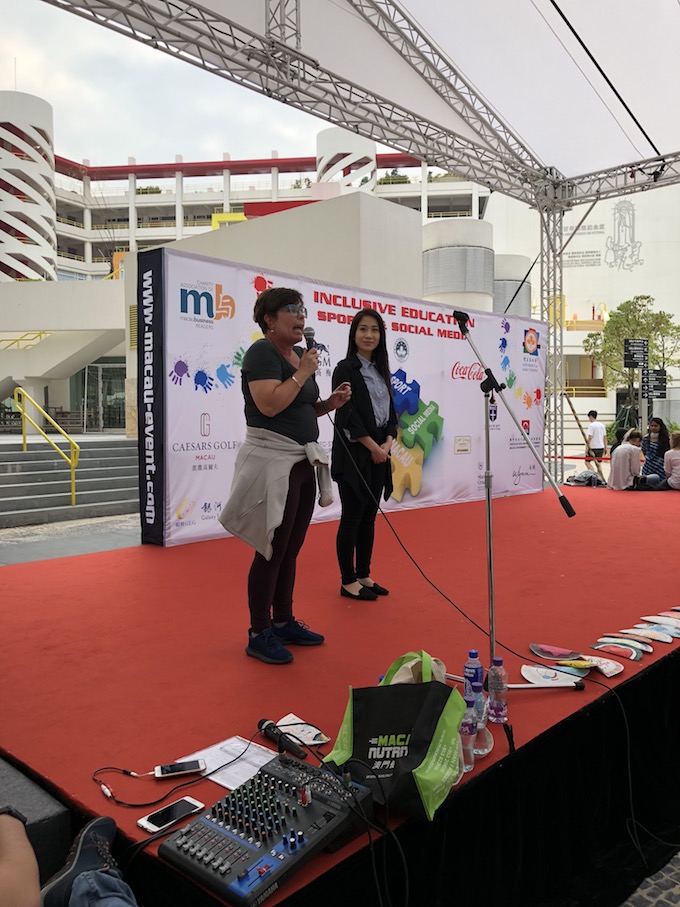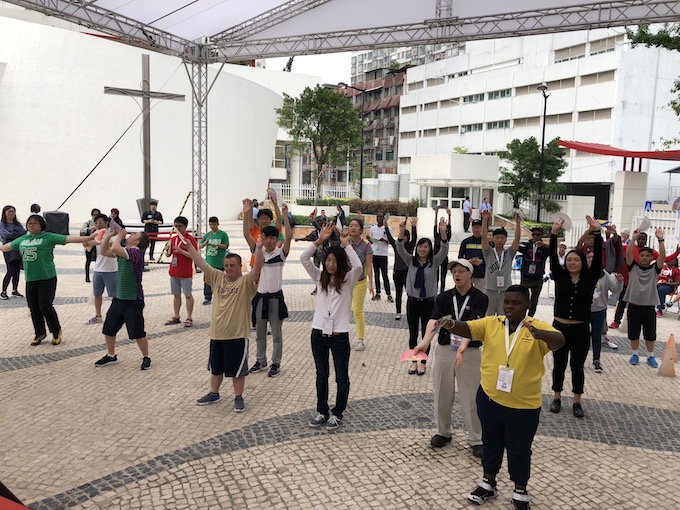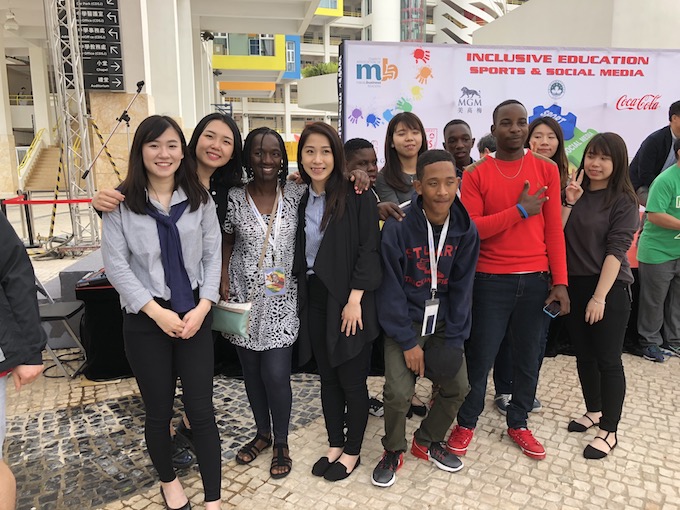 ---