USJ held its 2019/2020 Community Scholarships and Fellowships Award Ceremony
680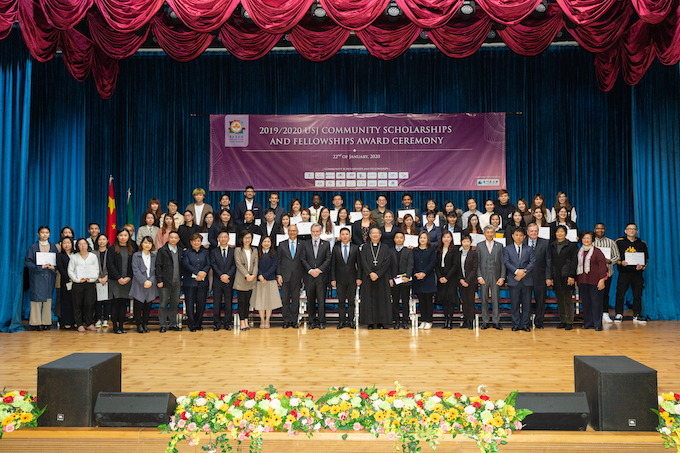 news
USJ held its 2019/2020 Community Scholarships and Fellowships Award Ceremony
01/01/1970
USJ held its 2019/2020 Community Scholarships and Fellowships Award Ceremony on 22 January 2020
---
---
University of Saint Joseph (USJ) held its 2019/2020 Community Scholarships and Fellowships Award Ceremony at the Auditório Centenário de Fátima of Ilha Verde Campus on 22 January 2020. A total of 68 scholarships and fellowships were donated by different organisations and individuals, with the amount exceeding MOP 1,700,000.
Representatives from USJ's Community Scholarships and Fellowships donors were present at the ceremony including (listed alphabetically): Alumni Association of USJ, Banco Nacional Ultramarino (BNU), Bank of China Macau Branch, British Chamber of Commerce in Macao, Companhia de Electricidade de Macau  (CEM), CESL Asia Ltd., Macau Productivity and Technology Transfer Center (CPTTM), CPM – Macau Parking Company Ltd., Companhia de Telecomunicações de Macau (CTM), Higher Education Fund, Galaxy Entertainment Group, Henry Fok Foundation, Mr Kuan Vai Lam, Macao Foundation, Macau Tower Convention & Entertainment Center, Sands China Ltd., Ms Sio Wai Chu and Social Welfare Bureau (IAS).
Moreover, to foster inclusiveness, fairness and respectful diversity in the community life of the University, USJ is committed to providing equal opportunities to all our students, and this is reflected in the scholarship and fellowship principles and operations. This year, 5 USJ community fellowships were awarded to 5 non-local students who have financial need. Additionally, the Higher Education Fund offers a Specialised Scholarship to attract outstanding students from Portuguese-speaking countries and ASEAN countries to study in Macao and 7 USJ undergraduate students from the Portuguese-speaking and ASEAN countries were awarded this year. This scholarship covers recipients' total tuition fee, on-campus accommodation fee and stipend.
The USJ Community Scholarships and Fellowships Award Ceremony takes place annually and it aims to recognise our students' academic achievements and the contributions of the donors as well as encouraging those students with financial difficulties. USJ would like to express their heartfelt gratitude to the donors as "they are sharing the passion of changing the lives of our students and supporting our students through a journey to reach their potentials" quoted from the speech of USJ Chancellor, Rev Bishop Lee Bun Sang.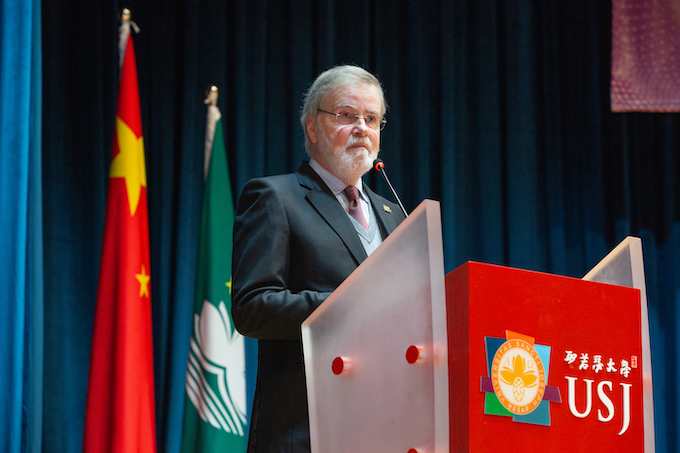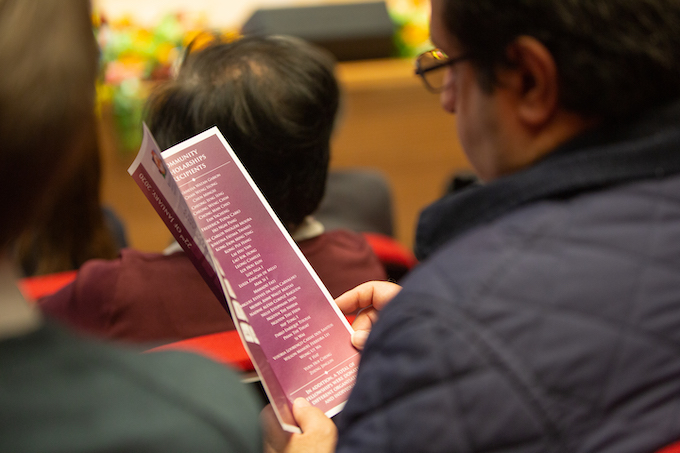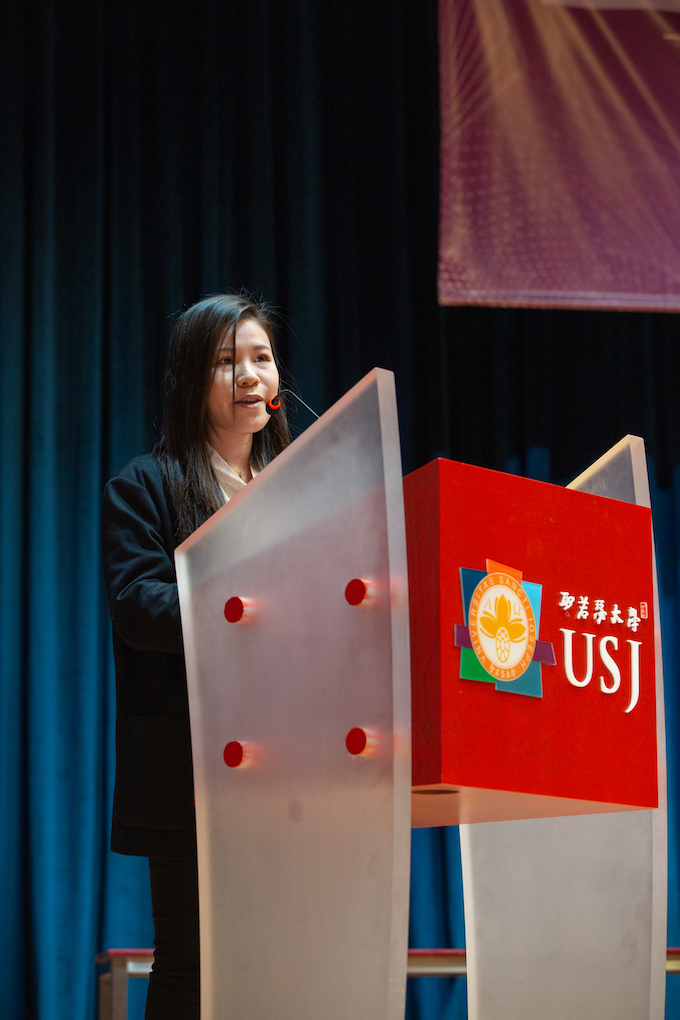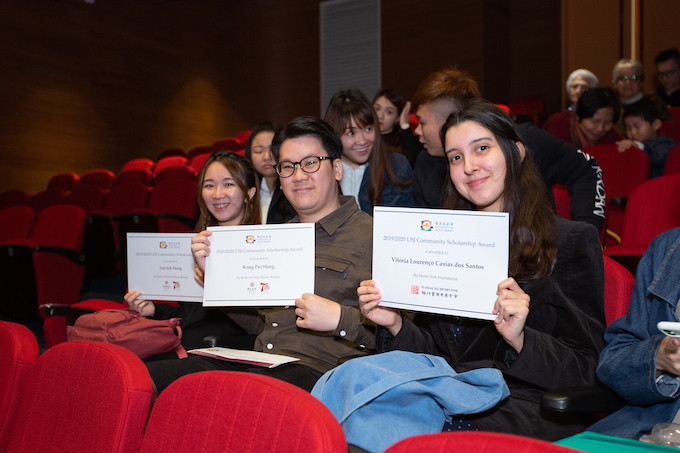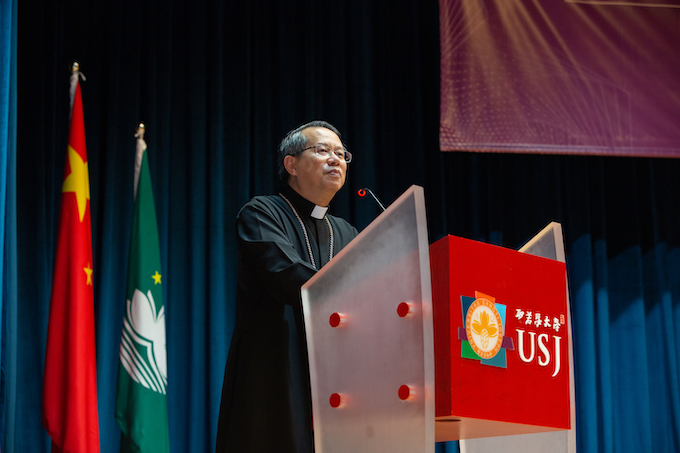 ---