USJ Celebrated World Social Work Day 2019
680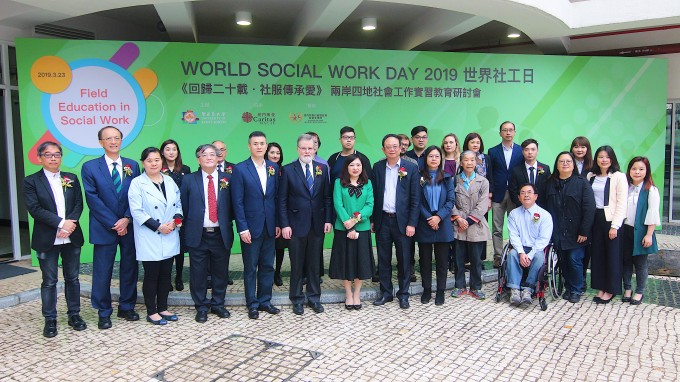 news
USJ Celebrated World Social Work Day 2019
01/01/1970
On 23 March 2019, USJ celebrated World Social Work Day 2019
---
---
The World Social Work Day 2019 took place on 19th of March. For its celebrations, the Social Work Department of the Faculty of Social Sciences (FSS) of the University of Saint Joseph (USJ), organised a seminar on Field Education in Social Work, on 23rd of March (Saturday), at the Don Bosco Auditorium of USJ.
The event was hosted by the USJ Rector, Prof. Fr. Peter Stilwell, and the Dean of the FSS, Prof. Fr. Dominique Tyl. Approximately 140 people attended the activity, which was sponsored by the Macao Government's Social Welfare Bureau, and counted with the collaboration of Caritas Macau. The activity also received support from many other organisations that helped make the event a success. Participants included social work educators and students from different academic institutions, social workers and social development practitioners who work in government and non-government agencies in Macao. 
Distinguished guests included Mr. Wu Feng, representative of the Liaison Office of the Central People's Government in the Macao SAR, Ms. Dorothy Tang Kit Fong, representative of the Macao Government's Social Welfare Bureau, Mr. Philip Yuen Chi Hoi, representative of Caritas Macau, as well as Executive Members of the Correctional Services Bureau, the Association of Parents of the People with Intellectual Disabilities of Macao and the Lar São Luís Gonzaga.
It was an honour to have scholars from Mainland China, Hong Kong, and Macao, sharing their valuable opinions in the seminar.
Their contributions helped reinforce the importance of enhancing the quality and professional competence of the social work field education in Macao, as well as explored the possibility of their implementation.
For more pictures of the event, please click here.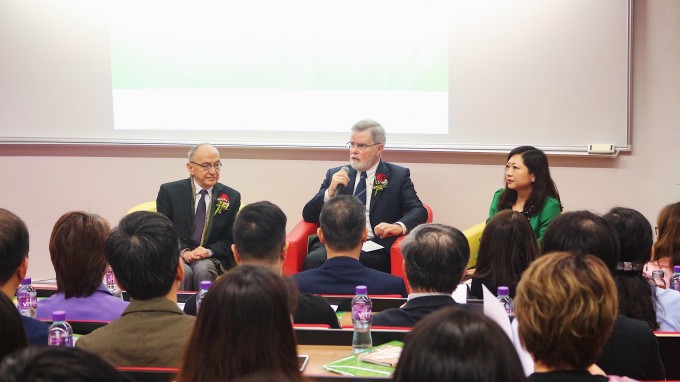 ---