USJ and UCP jointly participated in Vietnam Education Fair
1600
news
USJ and UCP jointly participated in Vietnam Education Fair
The first joint student recruitment collaboration between USJ and UCP held in Ho Chi Minh City, Vietnam.
---
---
For the first time, University of Saint Joseph (USJ) and the Catholic University of Portugal, Porto (UCP) presented their institutions to Vietnamese students together in Ho Chi Minh City from October 25 to 29, 2022. The education fair and events attracted hundreds of students from Vietnam and included site-visits at international high schools to share with students and one-on-one meetings with academic counsellors. UCP and USJ also had a joint booth at the 2-day education fair so students could better understand UCP's connection to Asia and USJ's connection to Europe.
UCP was represented by Magda Ferro, the Head of the International Office and USJ was represented by Joshua Lash-Ballew, an International Affairs Regional Manager. The event was run by BMI, which was recently acquired by Times Higher Education, which ranks UCP as the #1 university in Portugal and ranks USJ as the #1 university in Macao and tied for 5th in Greater China according to their 2022 Impact Rankings.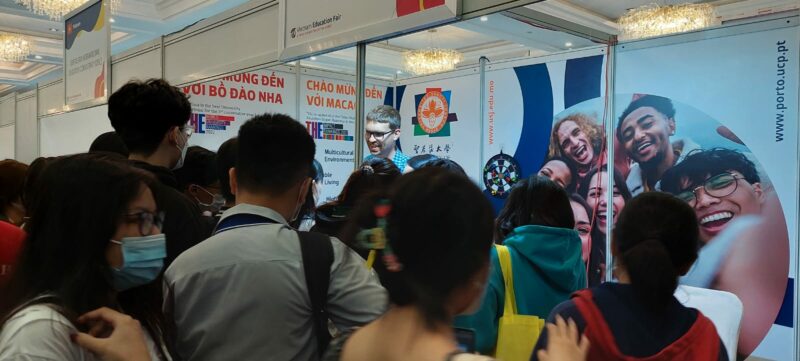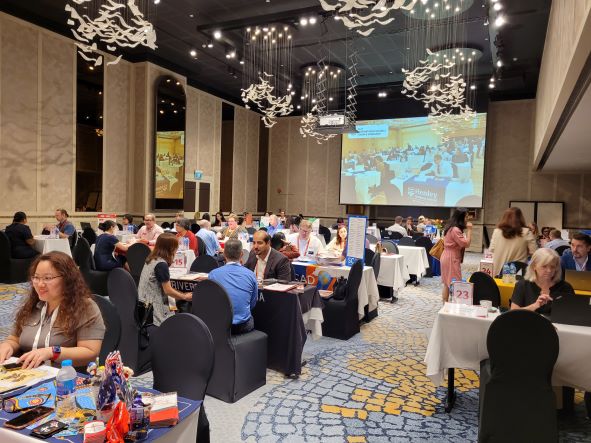 ---