USJ and UCP conclude Vietnam student recruitment activities in Hanoi
2000
news
USJ and UCP conclude Vietnam student recruitment activities in Hanoi
24/03/2023
USJ and UCP have concluded their recruitment efforts in Hanoi, welcoming Vietnamese students for a diverse and multicultural learning experience abroad.
---
---
This week the University of Saint Joseph Macao (USJ) and Universidade Católica do Porto (UCP) jointly participated in student recruitment activities in Hanoi, Vietnam.
A networking dinner followed by a full day of meetings with high school counselors allowed the two institutions to learn about the increasing desire among Vietnamese students and parents for study abroad options in Southeast Asia and Europe.
USJ and UCP received multiple invitations to deliver presentations at high schools throughout the year. USJ International Affairs Regional Manager Joshua Lash-Ballew and UCP International Office Head Magda Ferro also participated in an education fair and school visits to share directly with students about what the two institutions offer.
The activities in Hanoi conclude a trip that began in Ho Chi Minh City last week, with USJ-UCP joint student recruitment activities and USJ's visit to the University of Economics Ho Chi Minh City (UEH) toward the establishment of a partnership with its School of Media Design.
Prospective students interested in pursuing studies that begin this fall can apply online through the USJ website and UCP website.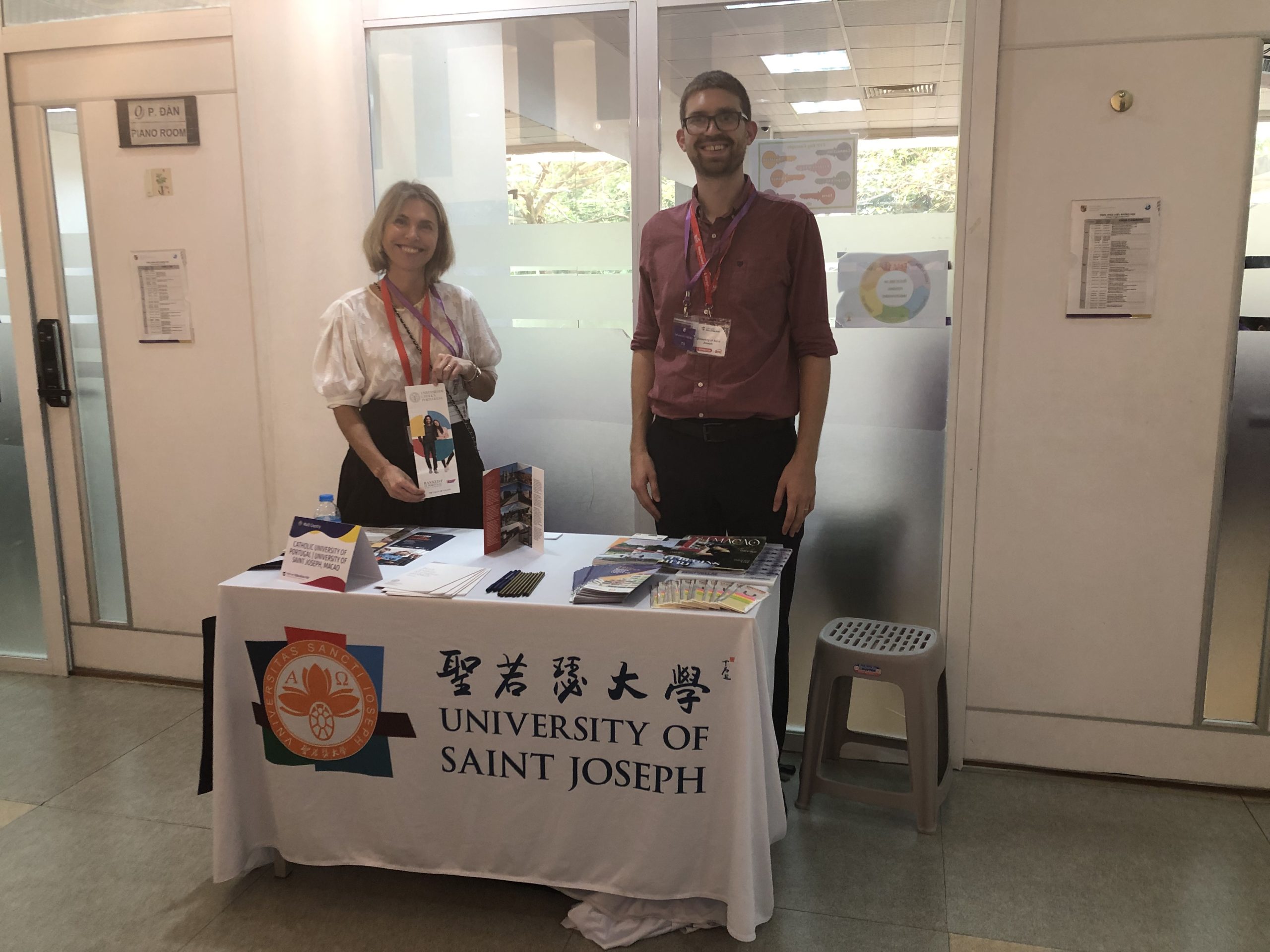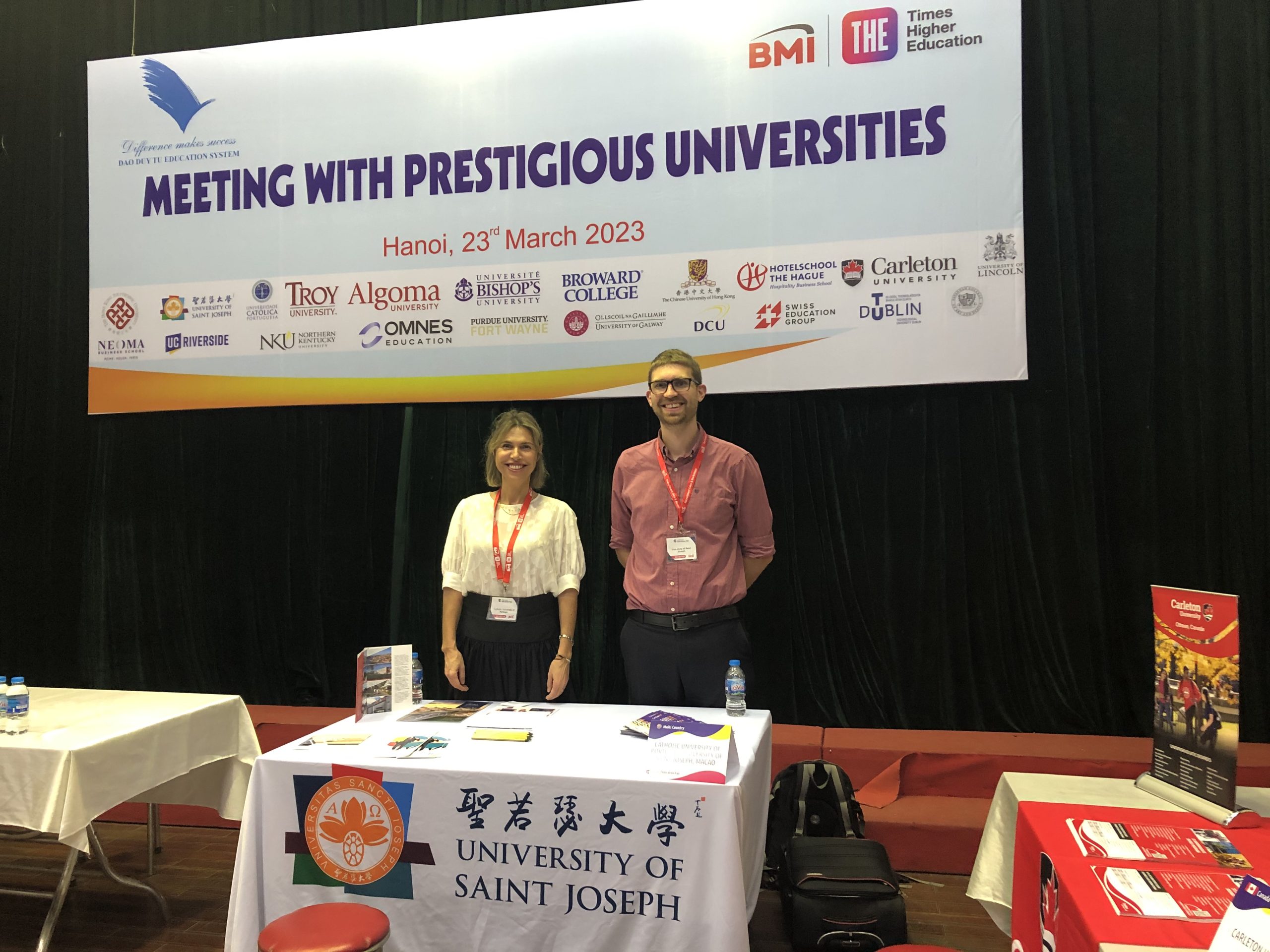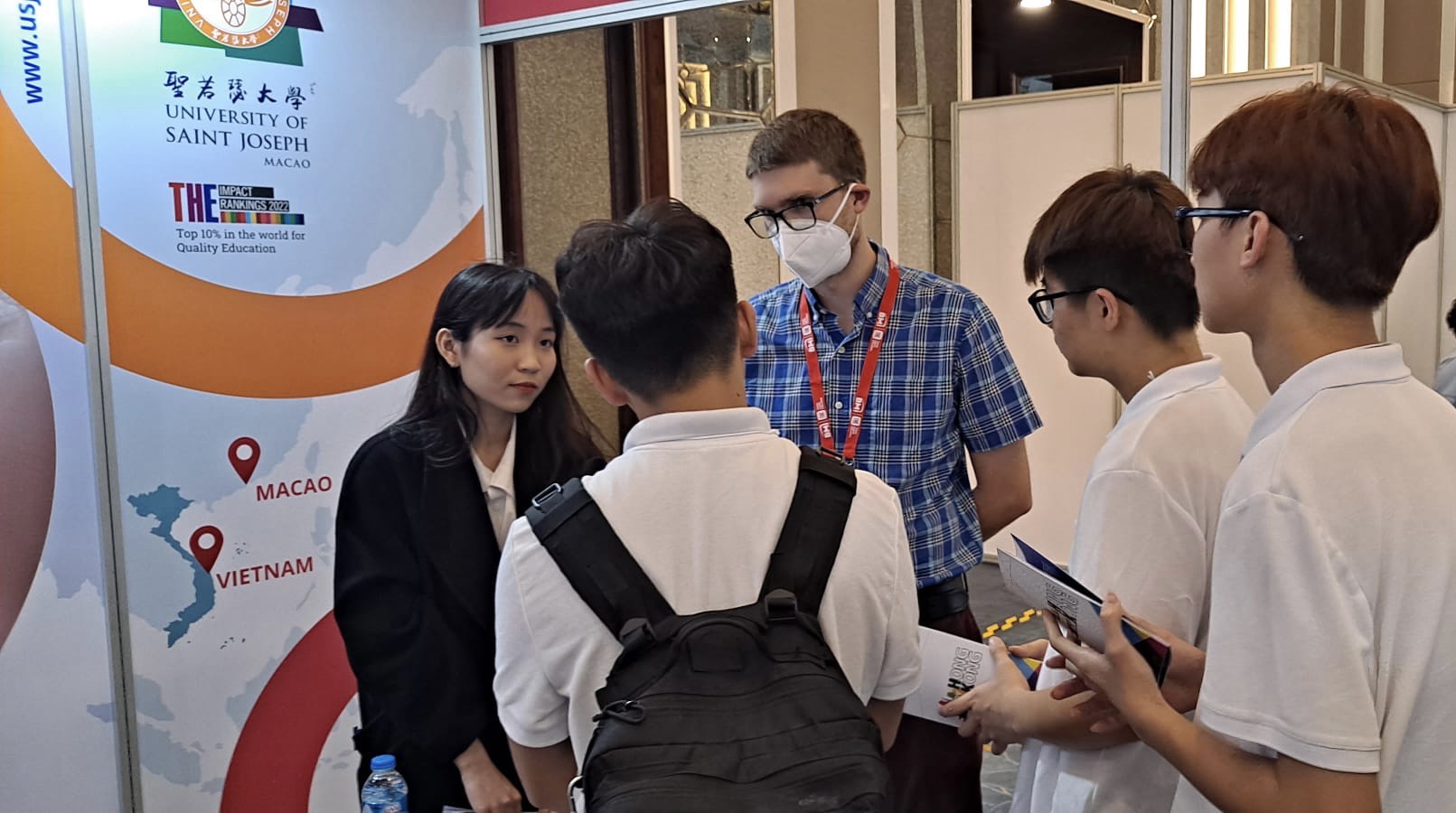 ---