USJ and MICRCR collaborate to celebrate World Book Day
1200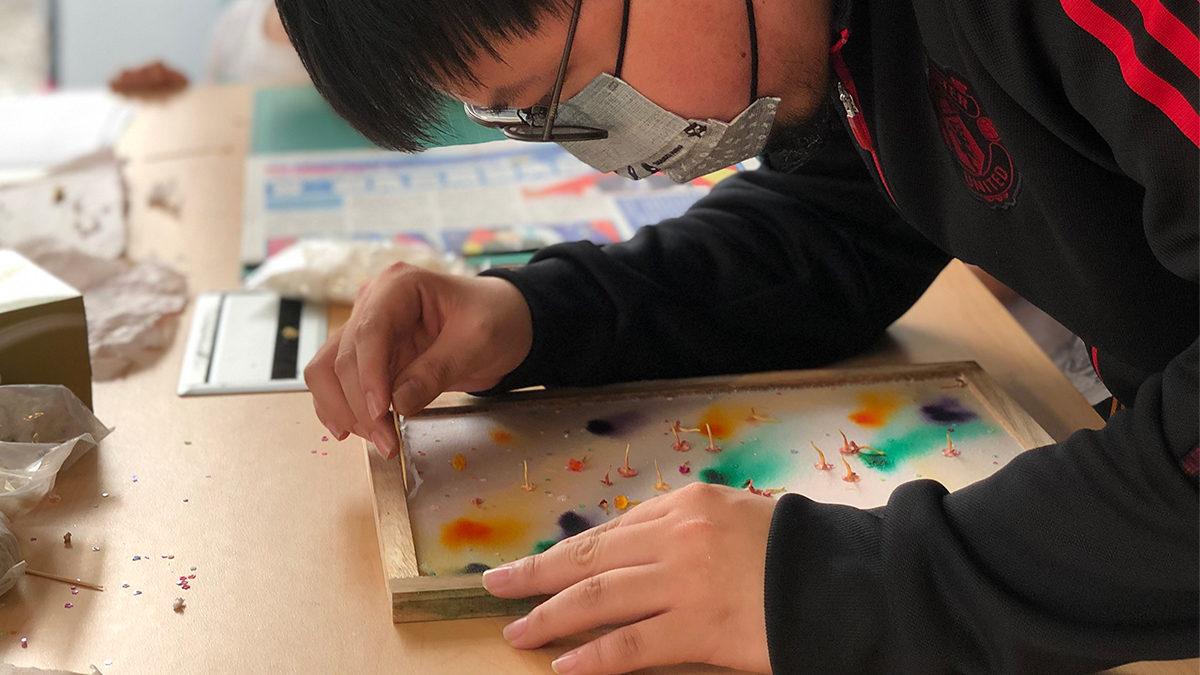 news
USJ and MICRCR collaborate to celebrate World Book Day
25/04/2022
To celebrate World Book Day 2022 at USJ, the Library in collaboration with Domingos Lam Research Center for Education and Macau Institute of Conservation and Reservation of Cultural Relics organised the "Chillax Book Café" on 23rd April 2022.
---
---
On Saturday, 23rd of April, 2022, the University of Saint Joseph's Library, the Domingos Lam Research Center in Education (DLRCE), and the Macau Institute of Conservation and Restoration of Cultural Relics (MICRCR) collaborated to host the "Chillax Book Cafe" activity at the University of Saint Joseph (USJ) Ilha Verde campus. Over 200 participants joined the event. Handcraft paper making workshops, student coffee sales, co-reading spaces for youngsters, and co-reading demonstration workshops were among the beneficial activities that encouraged residents to develop their personal interest in reading and to pass on the reading habit to the next generation.
This programme is in response to the April 23 events for "World Book Day," "Macao Library Week 2022," and "April 23 Reading Together." There are three sections to the activities. The first portion is a handcraft paper making workshop by the MICRCR, where residents may see how traditional paper is made and how old-fashioned printing processes are used. The second component is children's Chinese language instruction. The tutors from DLRCE lead parents and children in reading picture books and sharing practical skills. The goal is to offer a space for parents and children to work together to develop children's language abilities and parent-child relationships via parent-child reading. The third section asks our student coffee club to host coffee bazaars for participants, not only to get practical experience but also to give to charity. There is also a book-blanking and reading area in the same location, so residents may enjoy the enjoyment of selling coffee and reading at the "Chillax Book Café," fostering citizens' reading habits and breaking down the city's reading boundaries via diverse activities.
For enquiries, please contact Ms Lei of USJ Library (+853 85925639).
---

USJ e MICRCR colaboraram na celebração do Dia Mundial do Livro
No dia 23 de Abril de 2022, a Biblioteca da Universidade de São José, o Centro de Investigação em Educação Domingos Lam (DLRCE), e o Instituto de Conservação e Restauro de Relíquias Culturais de Macau (MICRCR) colaboraram para acolher a actividade "Chillax Book Cafe" no campus da Ilha Verde da Universidade de São José (USJ). Mais de 200 participantes estiveram presentes no evento. Workshops de fabrico de papel artesanal, venda de café para estudantes, espaços de co-leitura para jovens, e workshops de demonstração de co-leitura foram algumas das actividades benéficas que encorajaram os residentes a desenvolver o seu interesse pessoal na leitura e a transmitir o hábito da leitura à geração seguinte.
Este programa é uma resposta aos eventos de 23 de Abril do "Dia Mundial do Livro", "Semana da Biblioteca de Macau 2022", e "23 de Abril em Leitura Conjunta". Há três secções para as actividades. A primeira parte é uma oficina de fabrico de papel artesanal pelo MICRCR, onde os residentes podem ver como o papel tradicional é fabricado e como os processos de impressão antiquados são utilizados. A segunda componente é o ensino da língua chinesa às crianças. Os tutores da DLRCE lideram os pais e as crianças na leitura de livros ilustrados e na partilha de competências práticas. O objectivo é oferecer um espaço para pais e filhos trabalharem em conjunto para desenvolver as capacidades linguísticas das crianças e as relações pai-filho através da leitura pai-filho. A terceira secção pede ao nosso clube de estudantes para acolher bazares de café para os participantes, não só para obter experiência prática mas também para dar à caridade. Existe também uma área de livros e de leitura no mesmo local, para que os residentes possam desfrutar do prazer de vender café e de ler no "Chillax Book Café", fomentando os hábitos de leitura dos cidadãos e quebrando os limites da leitura da cidade através de diversas actividades.
Para questões, por favor contacte a Sra. Lei da Biblioteca USJ (+853 85925639).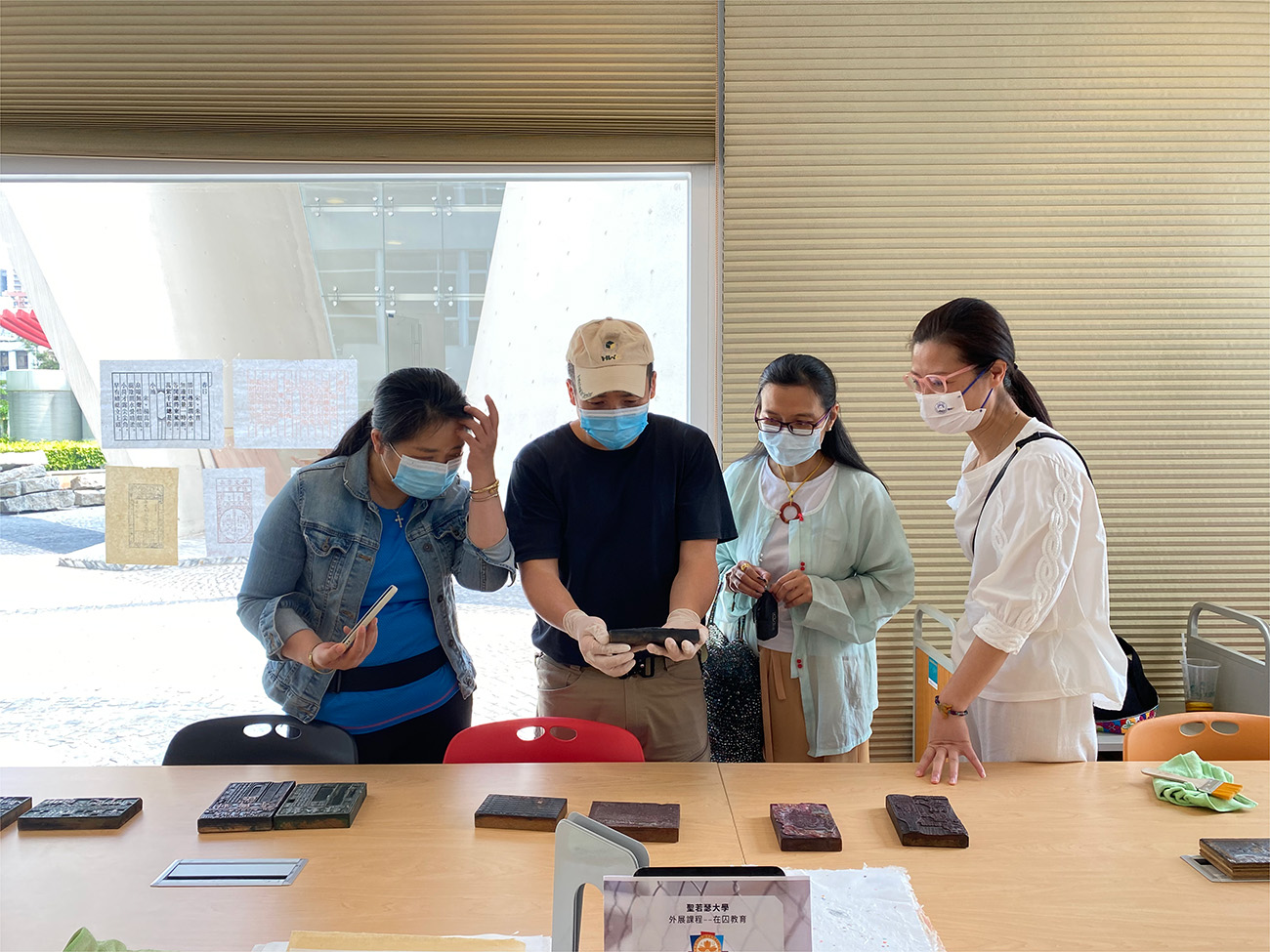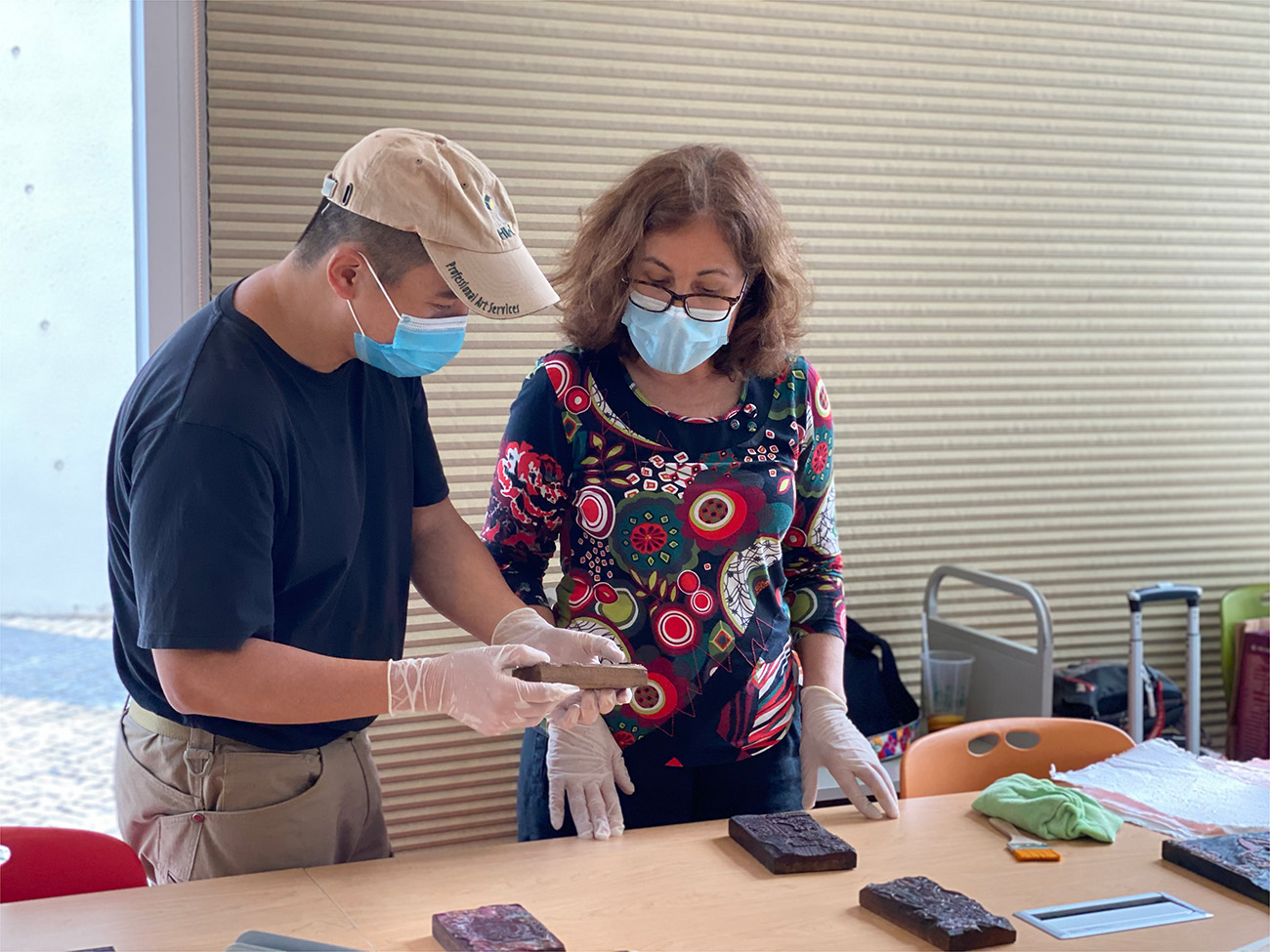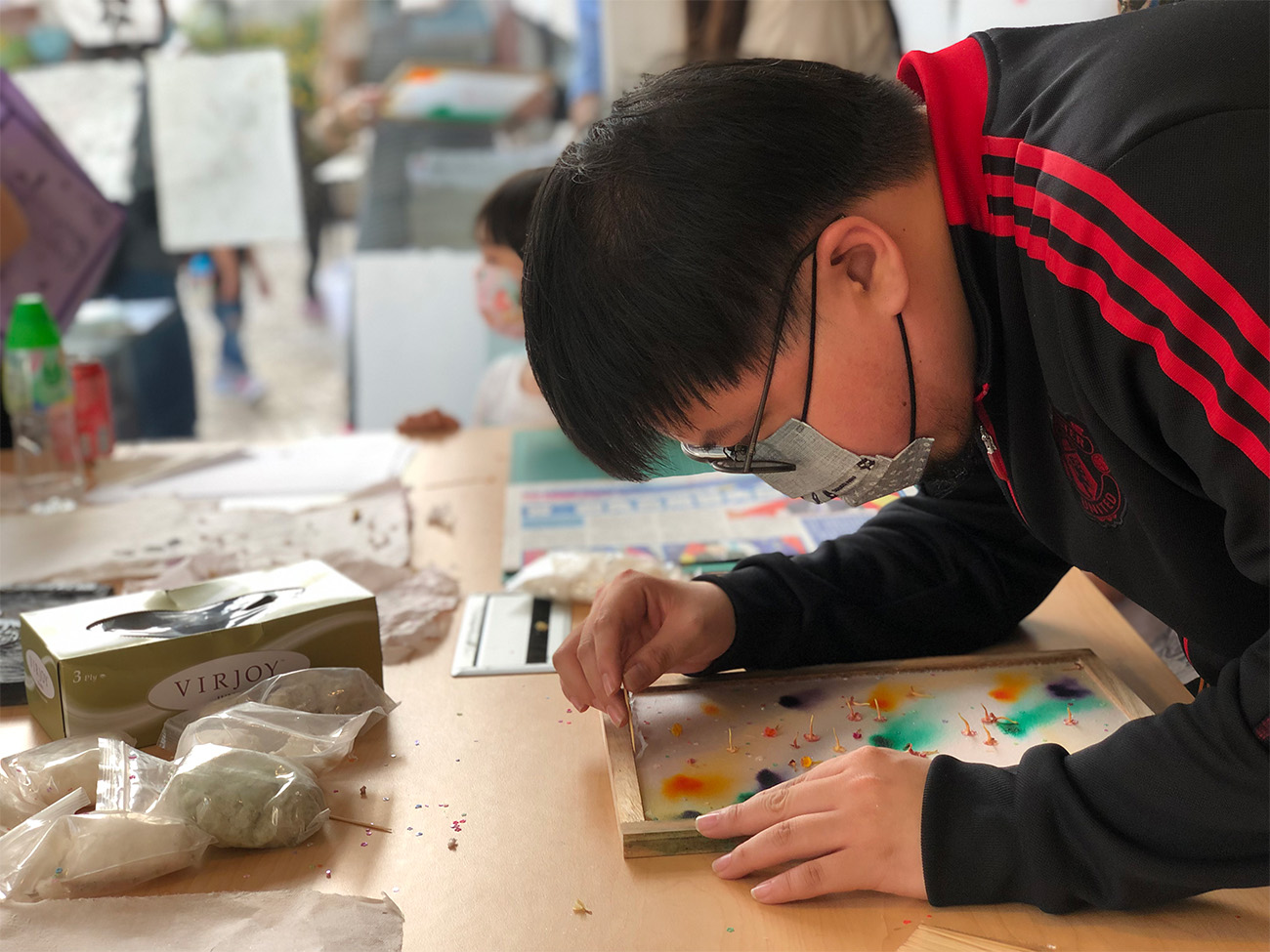 ---