The University of Saint Joseph Held Its First-ever Virtual Career Fair
news
The University of Saint Joseph Held Its First-ever Virtual Career Fair
The University of Saint Joseph Held Its First-ever Virtual Career Fair Record 1,200+ Exhibition Booth Visits
---
---
The University of Saint Joseph Held Its First-ever Virtual Career Fair
Record 1,200+ Exhibition Booth Visits

Due to the coronavirus outbreak, the University of Saint Joseph (USJ) launches its first-ever career fair (usj.vfairs.com) recently on an innovative virtual career exhibition platform, providing students and alumni a brand-new interactive experience of online job seeking. The USJ V Career Fair 2020 was held on 16 April 2020 (Thursday). A total of 30 companies joined the fair, offering over 1,200 diversified job vacancies. The event recorded over 2,000 visits to the exhibition booths on the first day. The platform will remain open to provide information on job vacancies and online job application services until 16 May. Featured webinars are also available during this time.

The Rector of USJ, Prof. Fr. Peter Stilwell, mentioned in his opening remarks on air, "This is the first time that we are having a career fair online. The challenges this year are very unique — we are not only working online but also facing what is likely to be a big change in the international financial and economic scene. There are big challenges which the students will be facing. The enterprises and companies are readjusting to different circumstances. Students have been studying online, which will prove to be an important advantage. They can help companies to rethink their ways of being present in new and different international scenes."

Some students reflected that the virtual career fair provided a brand-new experience to both students and alumni, which made it possible for them to obtain the most updated employment information even under the unfavourable epidemic condition.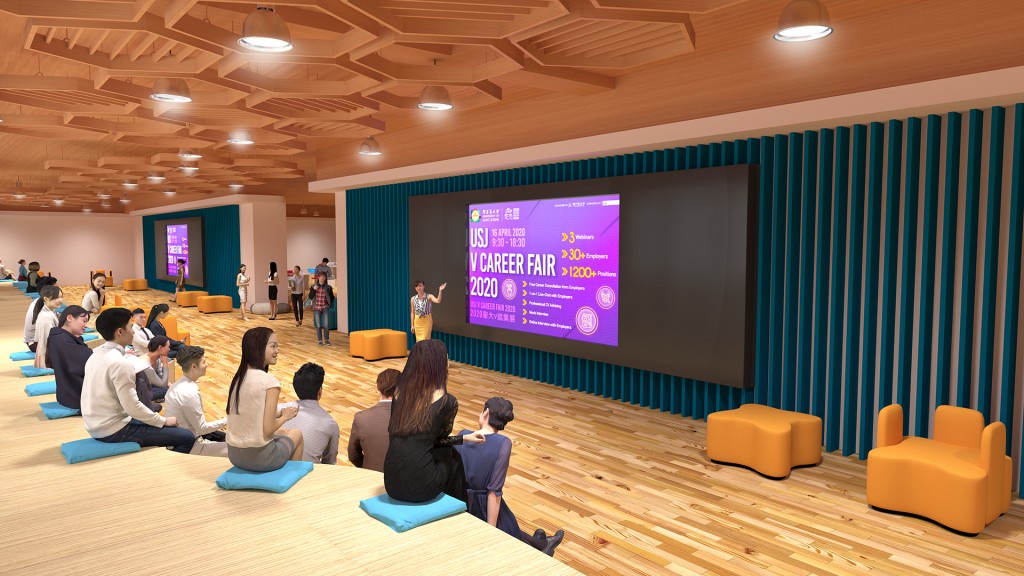 \
---