The University of Saint Joseph held its 2022 Career Fair
1920
news
The University of Saint Joseph held its 2022 Career Fair
The University of Saint Joseph holds Career Fair with over 1,000 jobs available from 30+ Enterprises and Organisations, exclusive to USJ Students, on 29 March, 2022.
---
---
1,000+ Jobs Available from 30+ Enterprises and Organisations
In response to the changes in the epidemic situation in neighbouring regions and in order to protect the health of students, the University of Saint Joseph (USJ) Career Fair 2022 hold exclusively to USJ students, on 29 March 2022, at the Ilha Verde campus.
The USJ Career Fair has been serving as a platform for students to seek job opportunities as well as explore their careers. The theme of this year is — Exploring Network Diversity ● Promoting Cooperation Sustainability. This year the event is co-organised by USJ and Guangdong-Hong Kong-Macao Greater Bay Area Economic and Trade Promotion Association, and sponsored by DSEDJ. More than 30 enterprises, companies, and organisations participated, offering over 1 thousand job vacancies including aviation, banking and finance, cultural and creative, education and training, food and beverage, government department, hotel and resort, human resource, real estate, property management, telecommunications, and social service.
USJ Rector, Professor Stephen Morgan remarked that "this year we will have over 450 graduating students and I know that they will be excited by the variety and scope of positions available to them. I also know that prospective employers will find them to be extremely well prepared for the workplace."
Providing useful tools for new job seekers
To assist the students in reaching out to employers, the USJ Career Fair provides CV/Resume collection, on-site consultation, and on-site interviews. The participants can directly find and apply for their desired jobs, submit their CV, and request consultation from employers present on the day. In parallel, the employers can share the companies'/organisations' information and details of job vacancies through exhibition booths and invite appropriate students to join interviews. To enable the participants to gain more insights on job opportunities and career potential, a number of career talks was held, with topics on job-seeking tips, modern finance – Blockchain, MICE, and Logistics.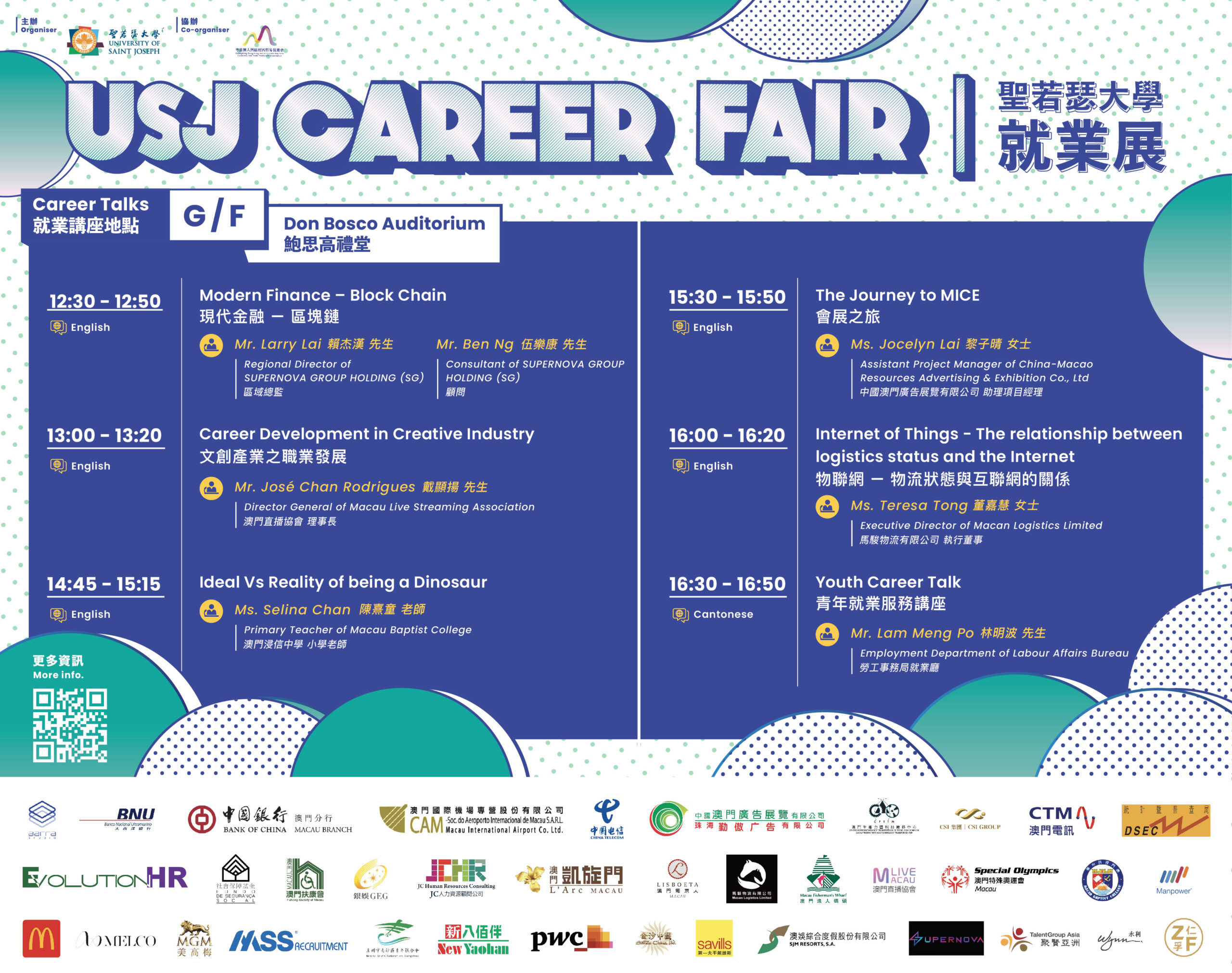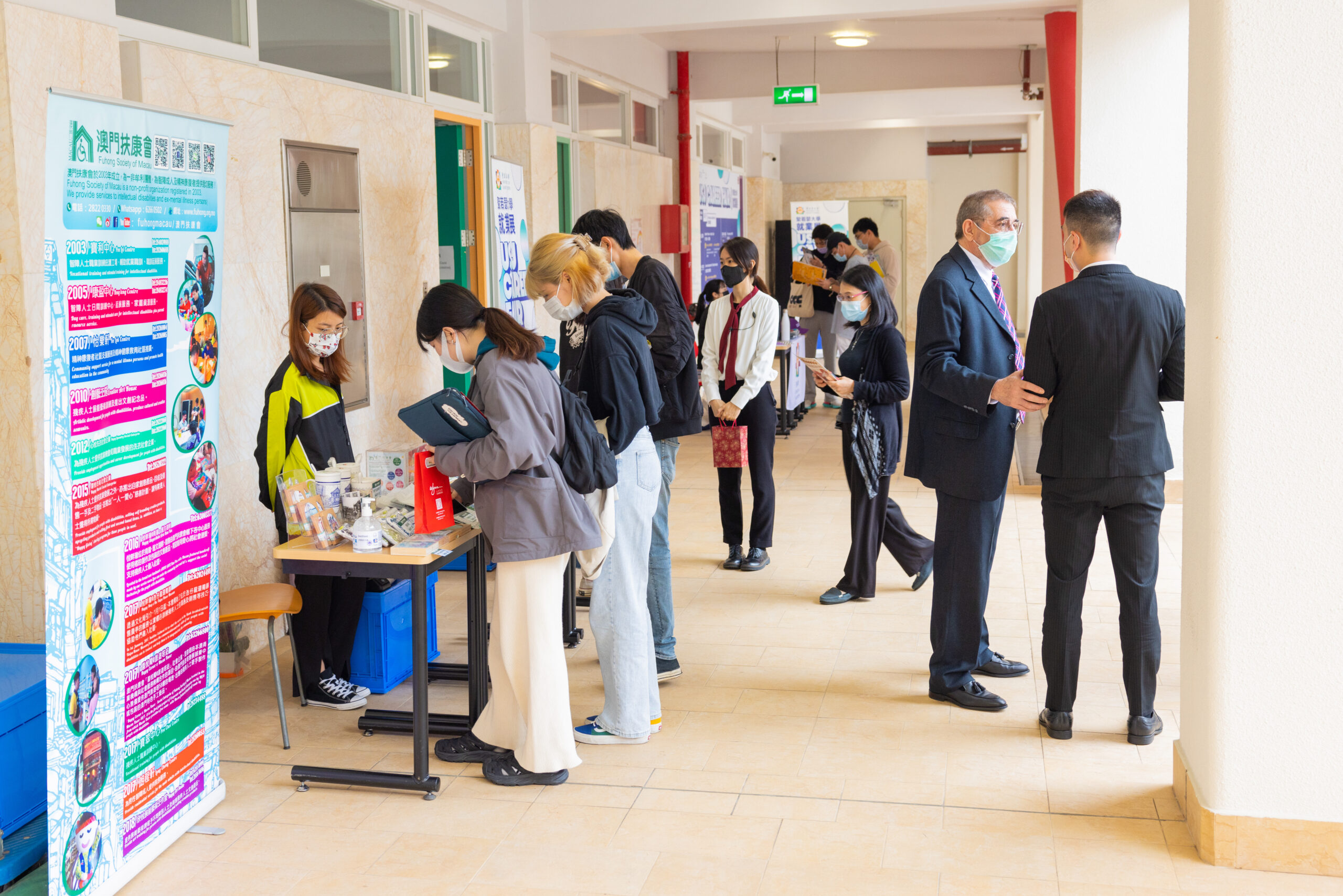 Charity Sale Booths along the corridors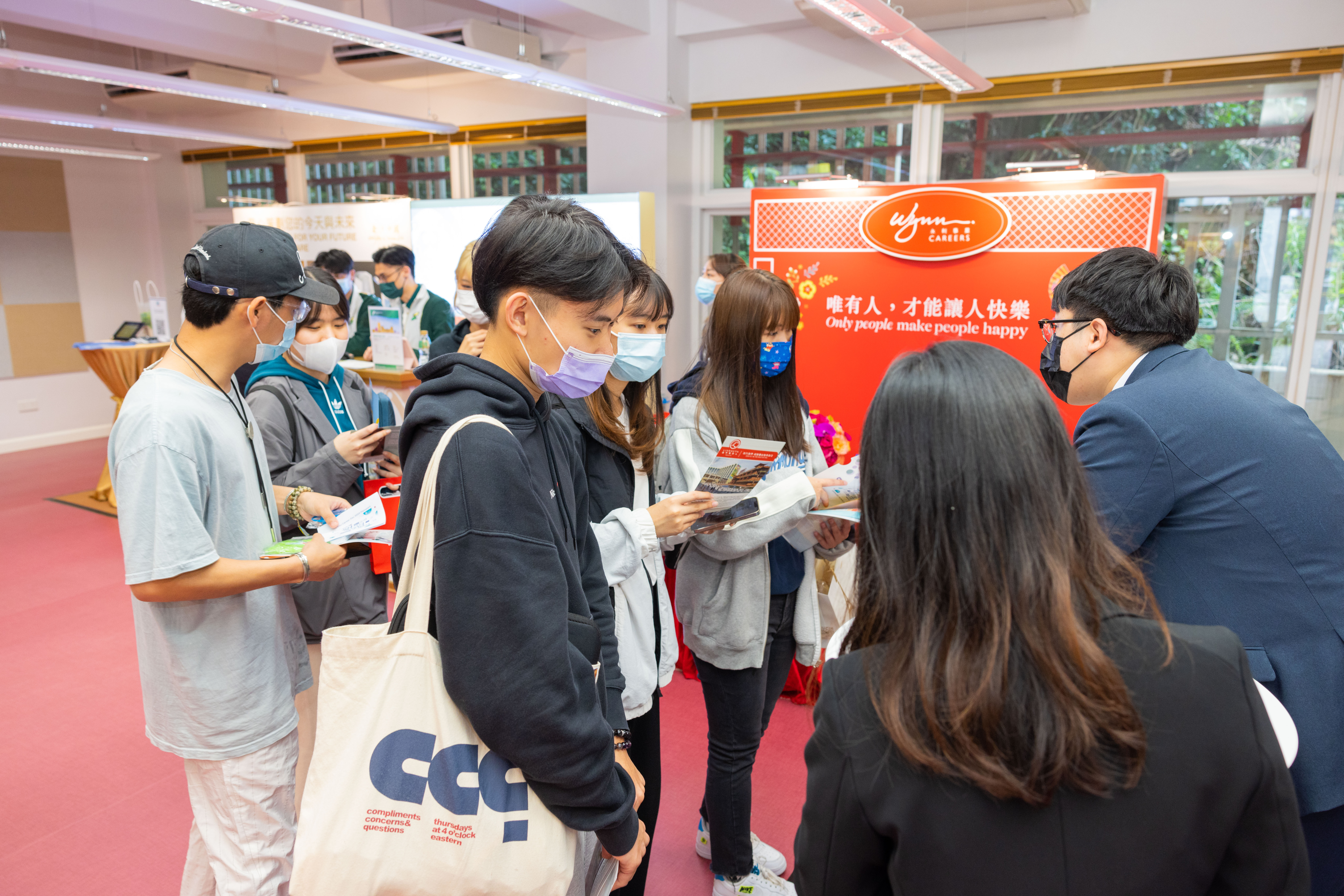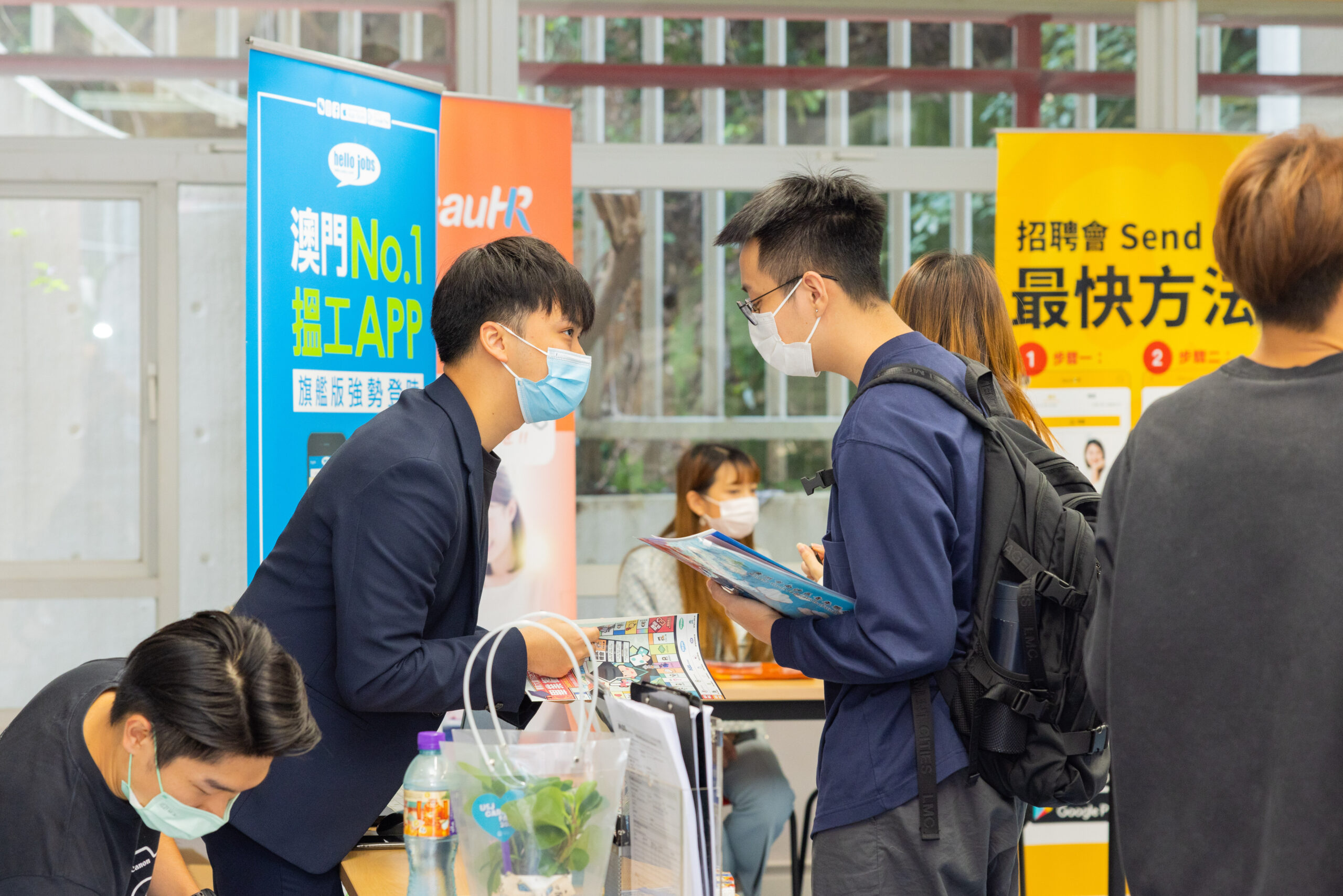 Various organisations conduct job introductions and on-the-spot registration for students


"Career Talks" career briefing sessions with guest lectures for students

---