USJ to collaborate future Green Activities with AECM & Green Monday
2560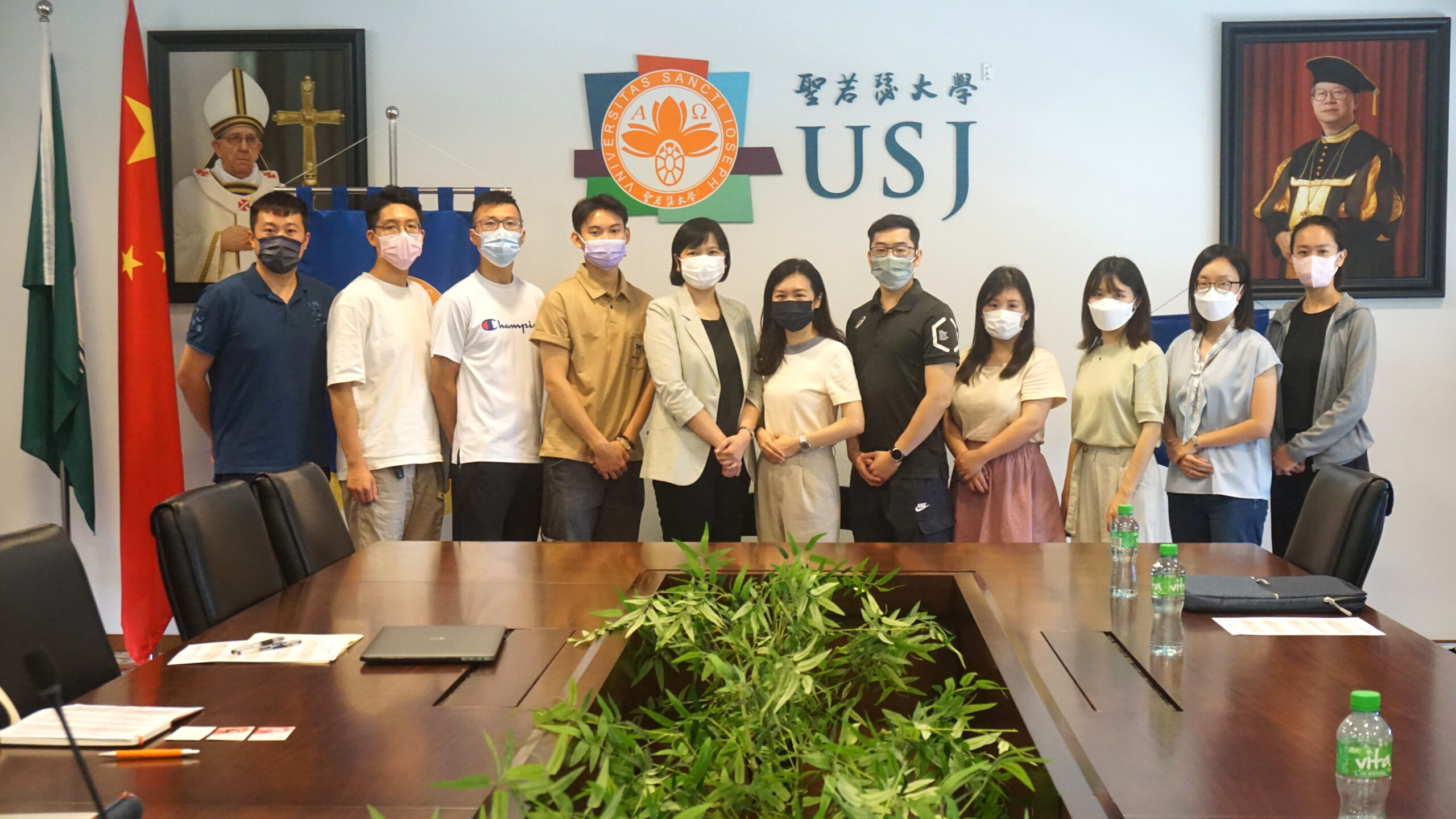 news
USJ to collaborate future Green Activities with AECM & Green Monday
07/10/2022
General Association of Chinese Students of Macau (AECM) and the representatives of Green Monday visited USJ.
---
---
On September 27, 2022, the General Association of Chinese Students of Macau (AECM) and the representatives of Green Monday visited the University of Saint Joseph (USJ). The delegation was received by Ms. Teresa Loong, Director of the Office for Student and Alumni Affairs (OSAA) of USJ.
Ms. Nina Si, the Secretary General of AECM, stated that AECM has highly promoted the publicity on psychological healthiness and employment support to reduce the stress of young people due to the pandemic's impact. Ms. Loong agreed on the initiation and responded that USJ valued the importance of facilitating the mental health of students through lectures and workshops.
Representative of Green Monday Macau, Mr. Winter Un, introduced the concept of their project aiming to encourage locals to live in a green lifestyle by starting from the simple details. Research pointed out that as long as a vegetarian goes on a green diet once a week, he/she will become healthier, reduce carbon emissions and slow down global warming. The founder of Green Monday Macau, Mr. Jack Yu, had discussed with our canteen manager earlier to promote vegetarian meals. They are open to launching vegetarian workshops in the future to let our students know more about vegetarian cultures.
Ms. Loong explained that USJ has been working in different strategies to promote the Sustainable Development Goals (SDGs), especially in the fields of environmental protection and physical and mental health. USJ look forward to collaborating more with AECM and Green Monday in the future. The Assistant Chairperson of USJ Student Association (USJSA), Mr. Maximas Wu, mentioned that quite many students are fond of vegetarian food. They would have vegetarian meals regularly if there are more vegetarian choices in the future menus, USJSA will actively promote them to our students.
Meeting attendees include representatives from AECM: Ms. Tiffy Tang, Vice-Secretary General;  Ms. Athena Tou, College Student Affairs Coordinator;  Mr. Alan Leong, Event Coordinator of the AECM. And the representatives from OSAA, USJ: Ms. Jenny Lam, Ms. Lydia Tong, and Mr. Andrew Wong.
---