Social Work students' "BBQ & COFFEE" charity sale raised funds for Caritas Macau
1706
news
Social Work students' "BBQ & COFFEE" charity sale raised funds for Caritas Macau
24/01/2022
Students of the Bachelor of Social Work Programme concluded their three-day charity sale event in USJ, raising MOP 3,200 for Caritas Macau.
---
---
From November 30 to December 2, 2021, Year 3 students of the Bachelor of Social Work (BSW) Programme organised a three-day food and beverage charity sale in the University of Saint Joseph (USJ) Ilha Verde Campus. The event aimed to raise funds for Caritas Macau and USJ's Department of Social Work's (DSW) activities in light of the Christmas spirit.
The event, titled BBQ&COFFEE, concluded with the strong support of the campus staff and students, raising a total of MOP$3992, with MOP$3200 reserved for Caritas Macau,. The remaining funds contributed towards the preparations of the 2021 USJ Social Work Pre-Christmas Party, an annual gathering of USJ Social Work students and staff, with the purpose of strengthening support networks and collaboration for future social workers.

(Prof. Jacky Ho, Head of the Department of Social Work and Prof. Helen Liu, Research Coordinator for Faculty of Social Science and Education, with the working team)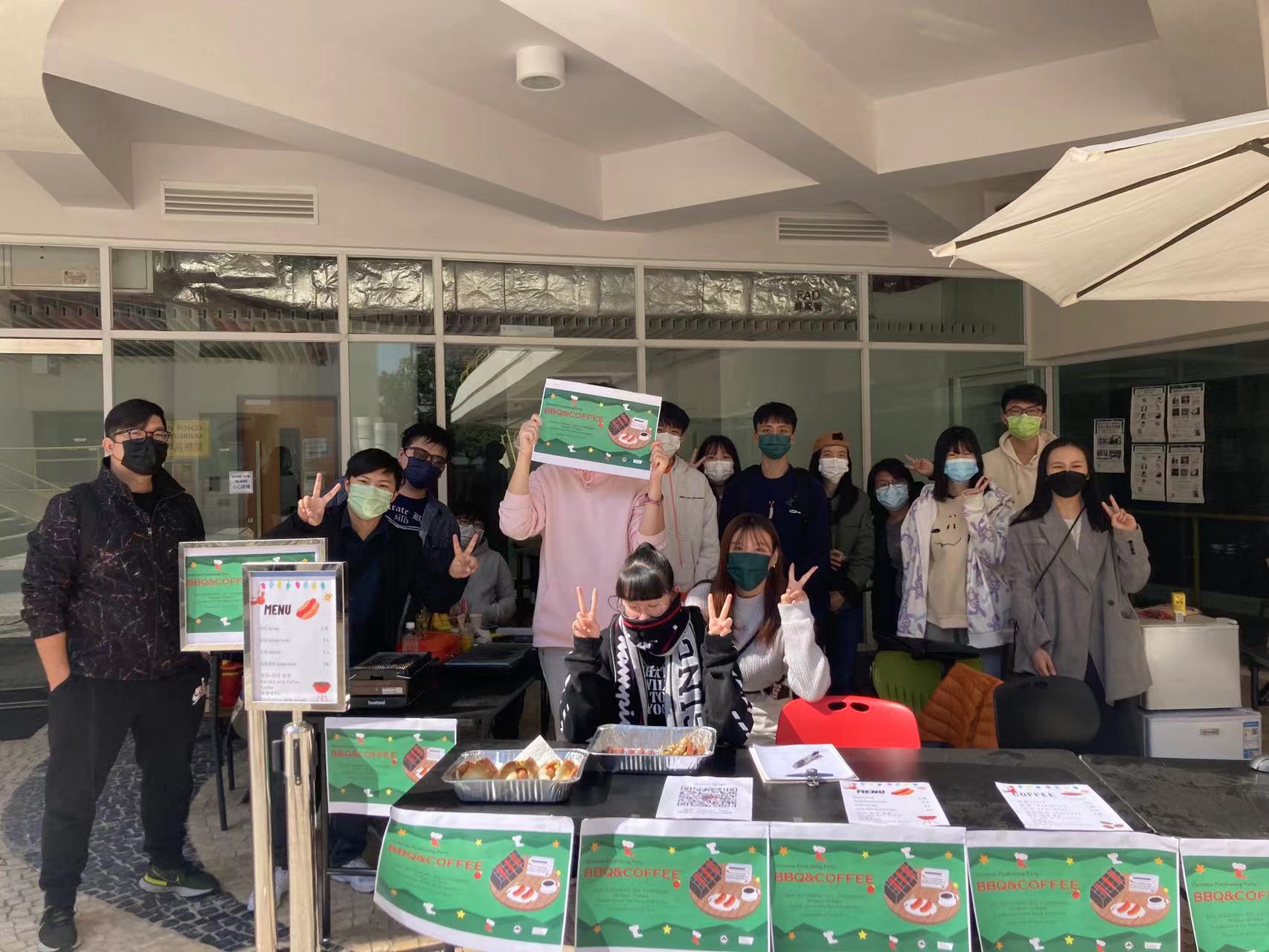 (Year 1 and 3 students' collaborative efforts alongside department support ensured smooth sailing for the charity sale)
The 2021 pre-Christmas charity sale and party programme were designed by the Year 3 BSW students —Adam Chan, Charlie Lei, and Katherine Lei. Year 1 BSW students also offered their assistance for the charity sale and were tasked with booth management on the event's second day. Altogether, the students were able to enhance their skills in event planning through the experience. Essential skills such as communication, resource management, task distribution, negotiation, financial planning, accounting, and adaptive skills were all developed throughout the process. The students were also able to leverage their culinary skills during the 25th Anniversary of USJ and highlight the multitalented nature of USJ's students to our esteemed guests.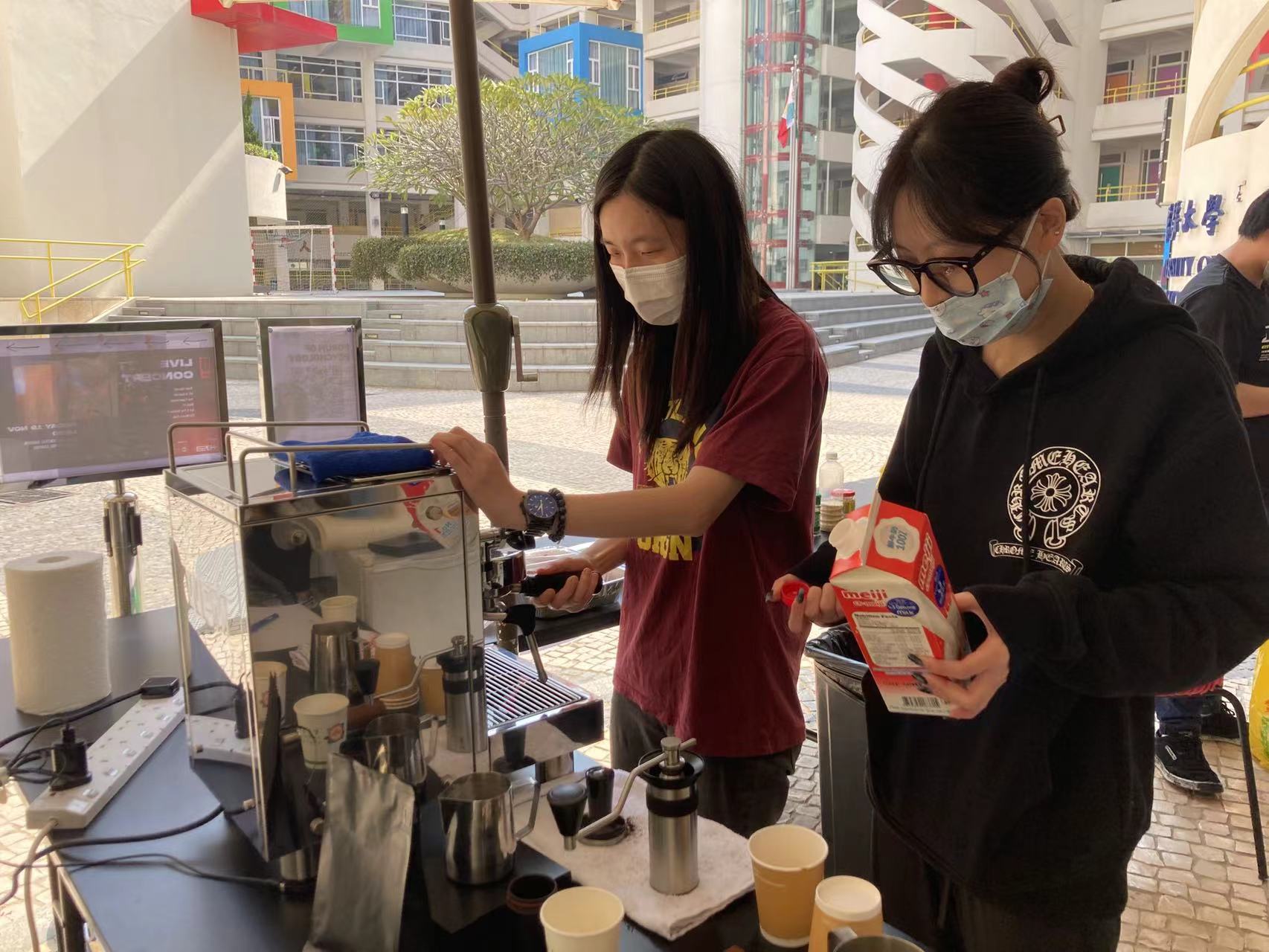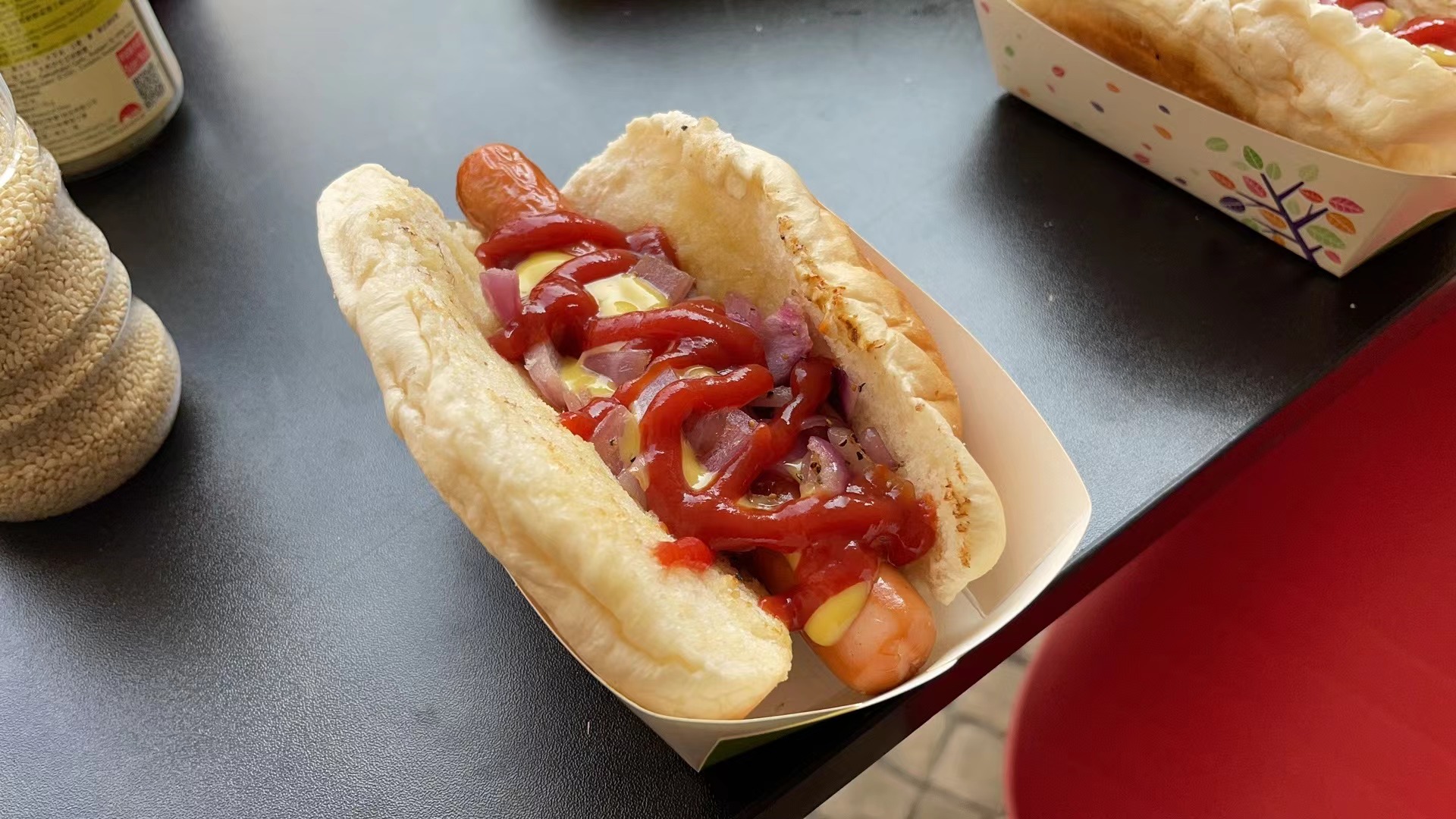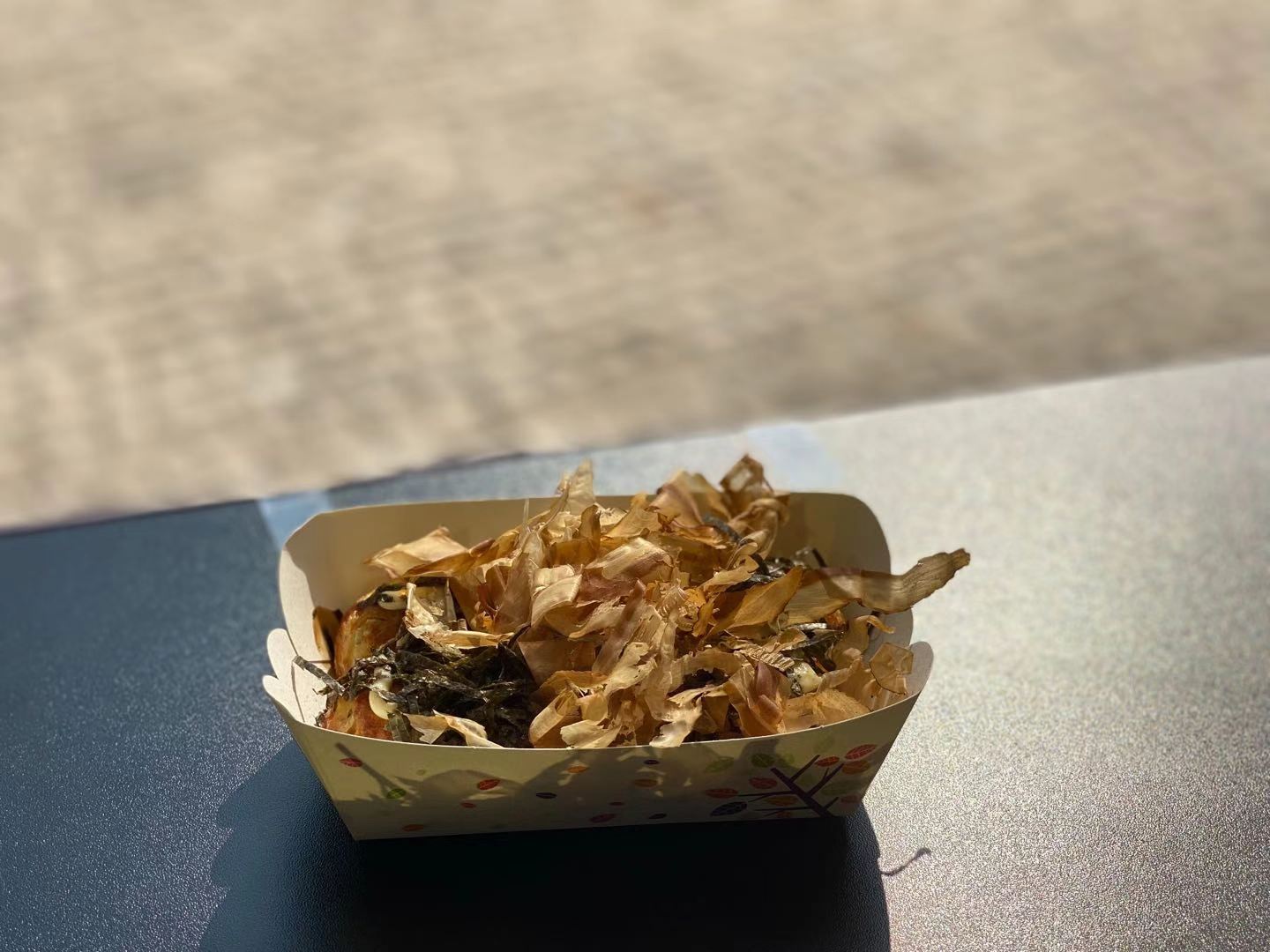 (Year 3 BSW students Jaydan Wong and Bella Chan preparing a cup of coffee together. The pictured hotdog and Takoyaki were popular within the campus)
The official donation to Caritas Macau took place on January 20, 2022. Prof Helen Liu, Research Coordinator for Faculty of Social Science and Education (FSSE), and five Social Work student representatives were invited to the head office of Caritas Macau for the donation ceremony. The students were given an opportunity to speak with Mr. Paul Pun, the Secretary-General of Caritas Macau, about the field of social work and received encouraging words to continue servicing the community.

(Mr. Paul Pun, Professor Helen Liu, and students Adam Chan, Katherine Lei, Charlie Lei, Weng Pun, and Cater Chon commemorating the donation at the head office of Caritas Macau)
---
Author: Cater Chon (Year 3, BSW)
Editor: USJ CPRO
---