Macau Youth Roundtable 2022 held at USJ
2560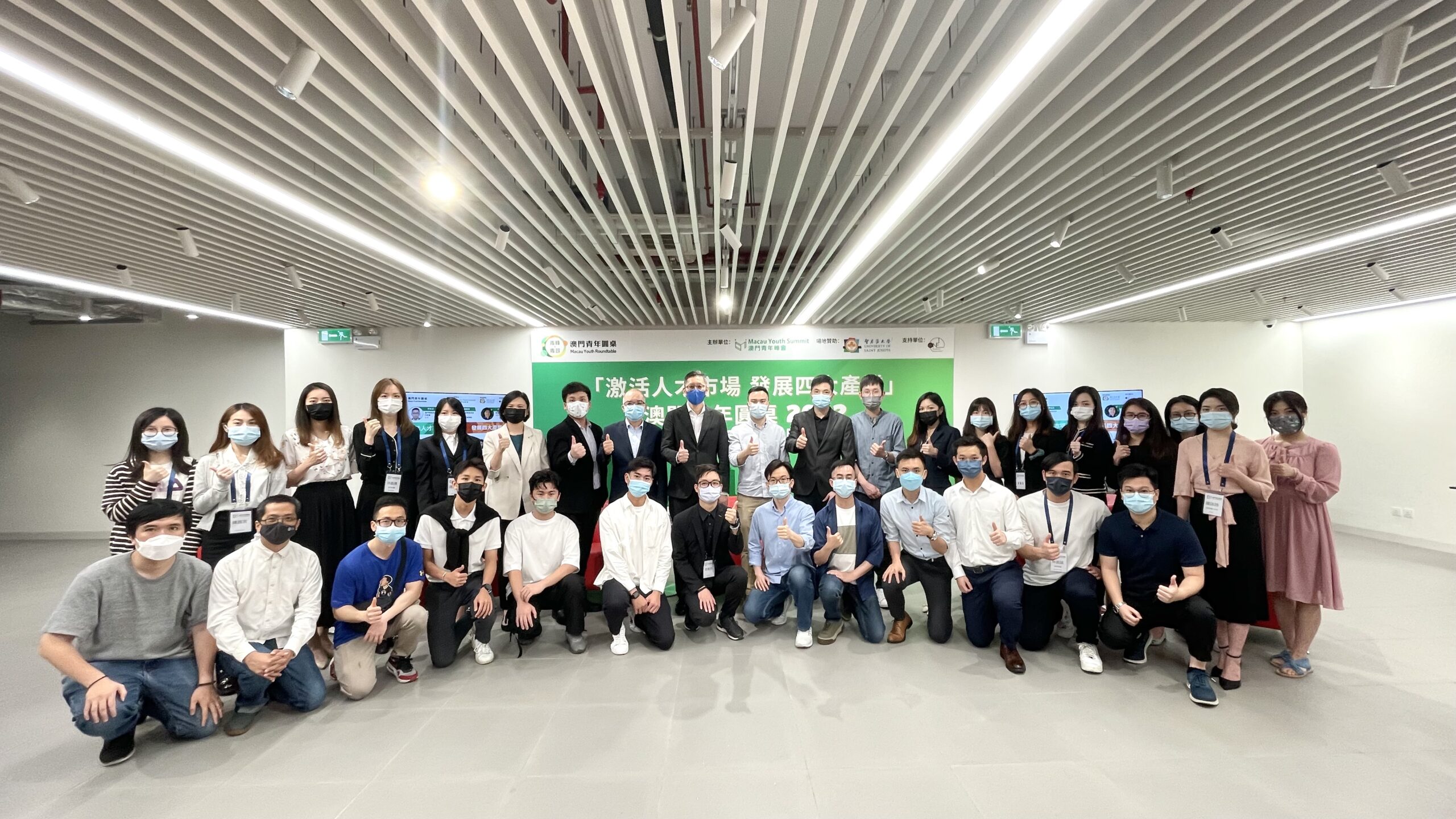 news
Macau Youth Roundtable 2022 held at USJ
Macau Youth Roundtable has been held at USJ on the 28th of May 2022.
---
---
The University of Saint Joseph (USJ) was honoured to be the venue and equipment sponsor for the second sprint of the Macau Youth Roundtable 2022, organised by the Macau Youth Summit.
The USJ Students' Association (USJSA) supported the event, and the Chairperson of USJSA Mr. Ambrose António, was invited to be the co-host of the Roundtable.
The Member of the Executive Council of the Macao Government, Mr. Lee Chong Cheng, the President of the Macau Institute of Management and the Member of the Talent Development Commission, Prof. Tong Kai Chung, Samuel, and the Founder and CEO of Pachira, Mr. Ho Kuok Tou were invited to share their insights and thoughts on the theme of the talent market and four key developing industries.
The three invited speakers discussed the issues while the young participants had a cheerful and sincere conversation with the speakers, especially on the development and matching between the talents and industries, economic diversity, and economic policy.
Among participants were USJ Administrator, Dr. Alejandro Salcedo Garcia, the Director of the Office for Student and Alumni Affairs (OSAA), Ms. Teresa Loong, and other staff members from OSAA.
USJ is always striving to foster and promote personal development among the youth in the local community as part of the Institution's strategic objectives 4 – "Foster social development rooted in the traditions of Macao", and 6 – "Promote whole-person development and institutional accountability".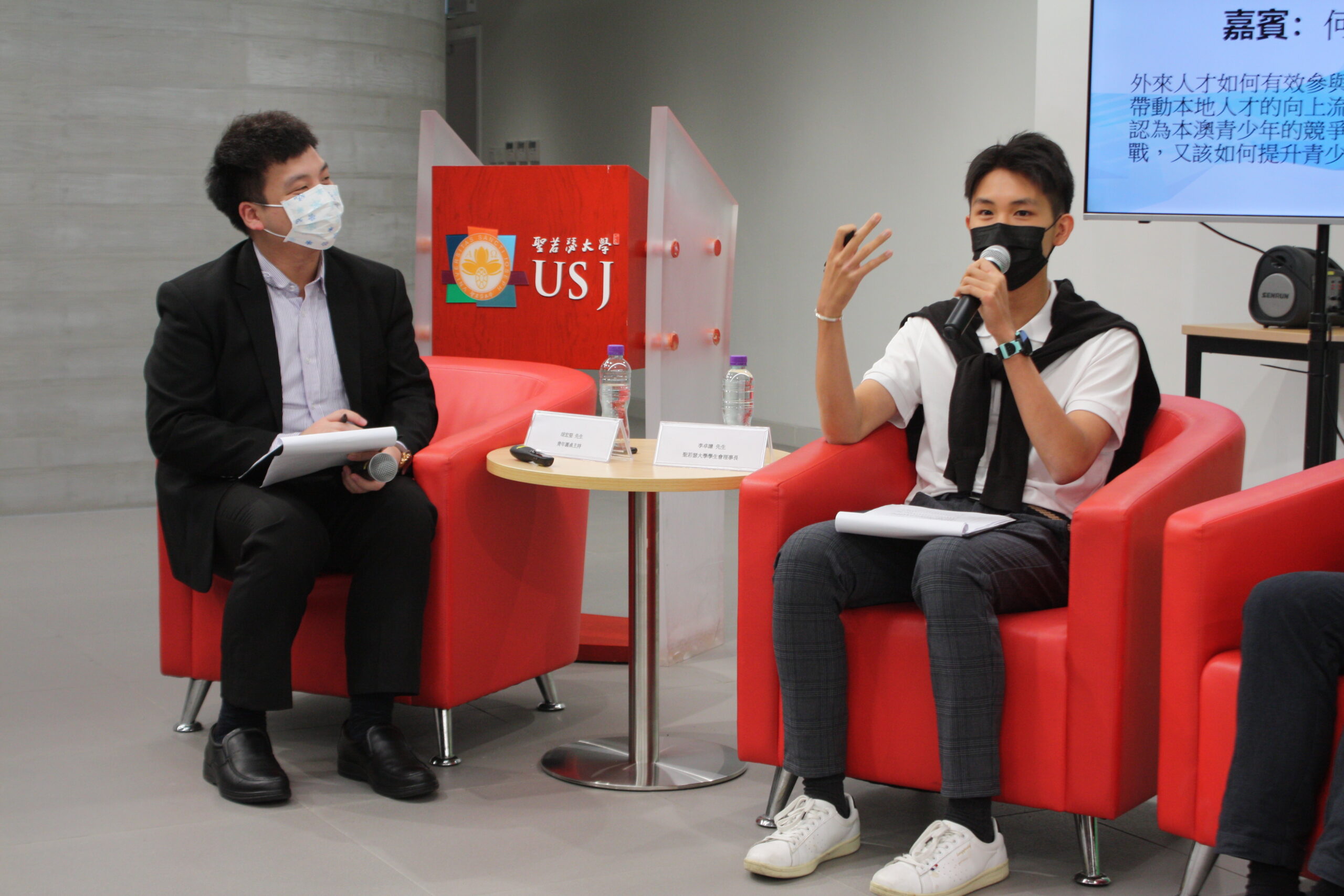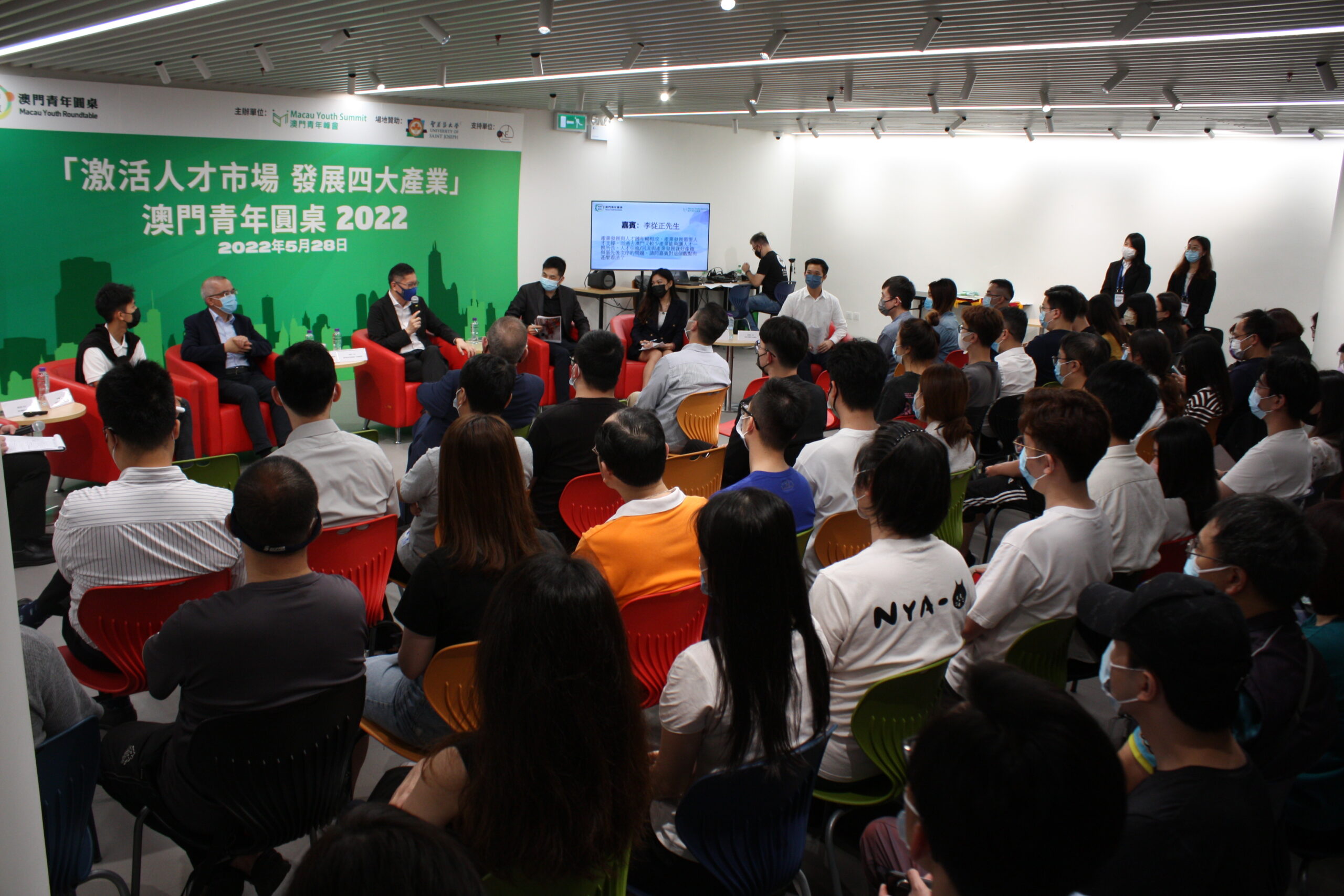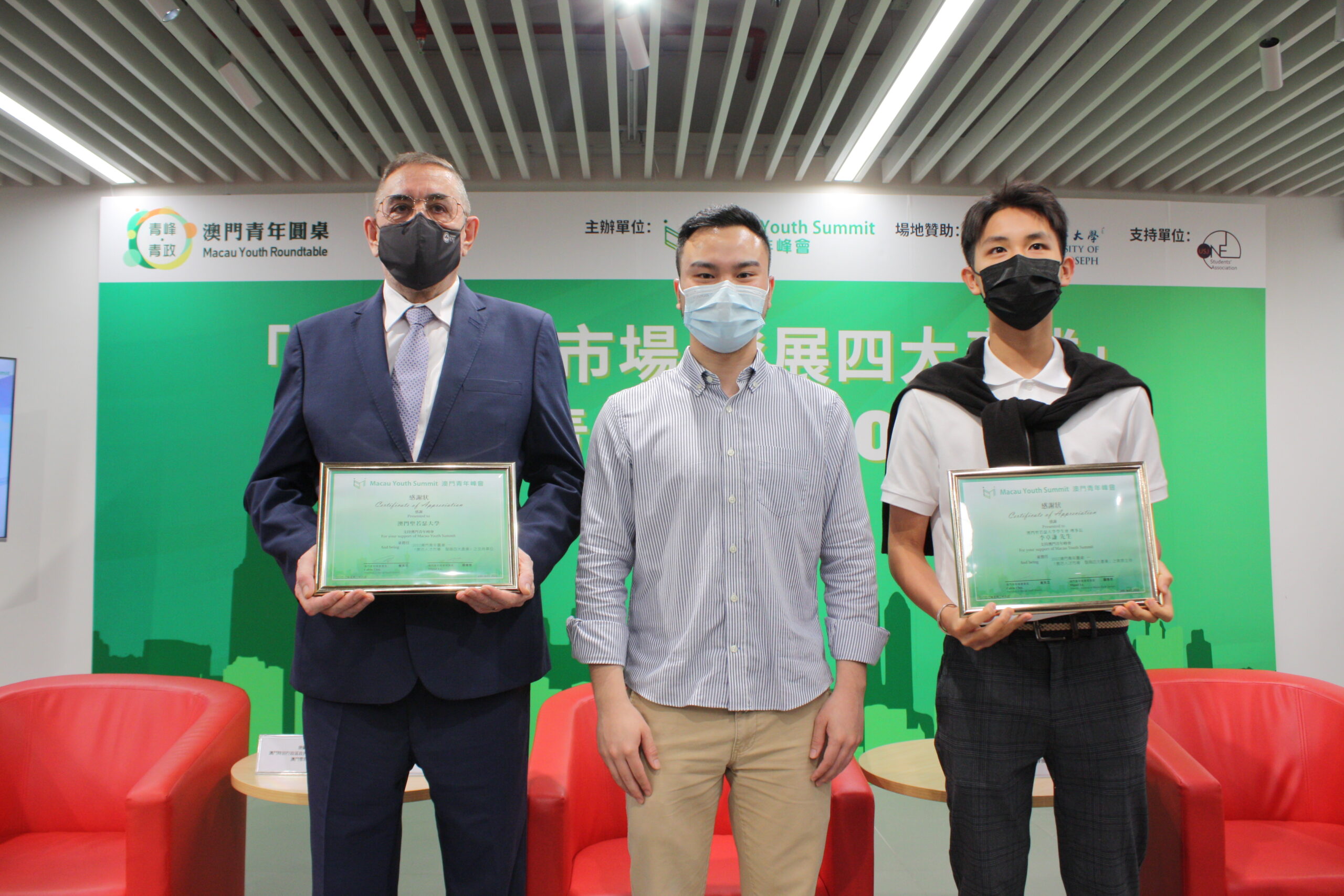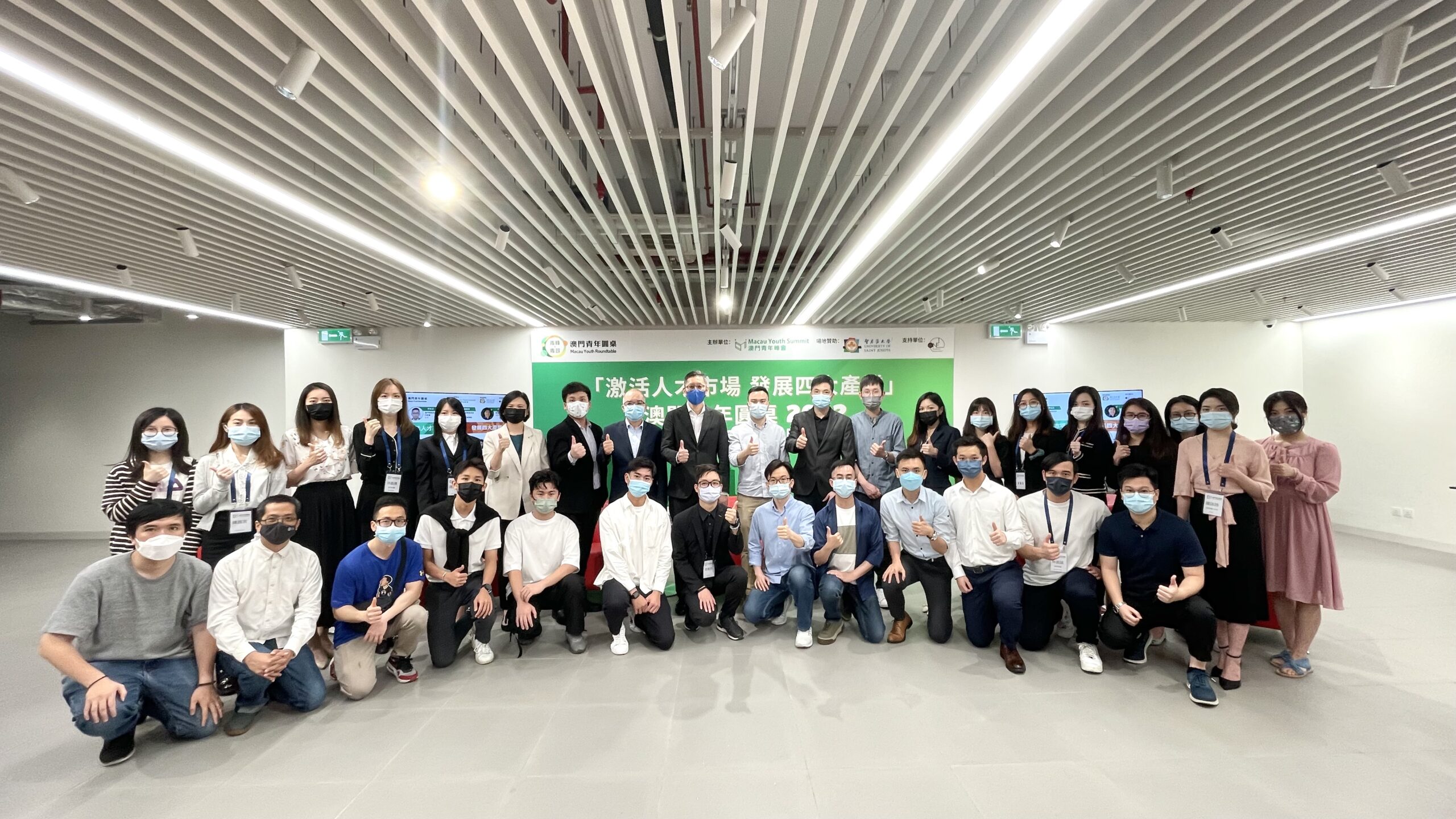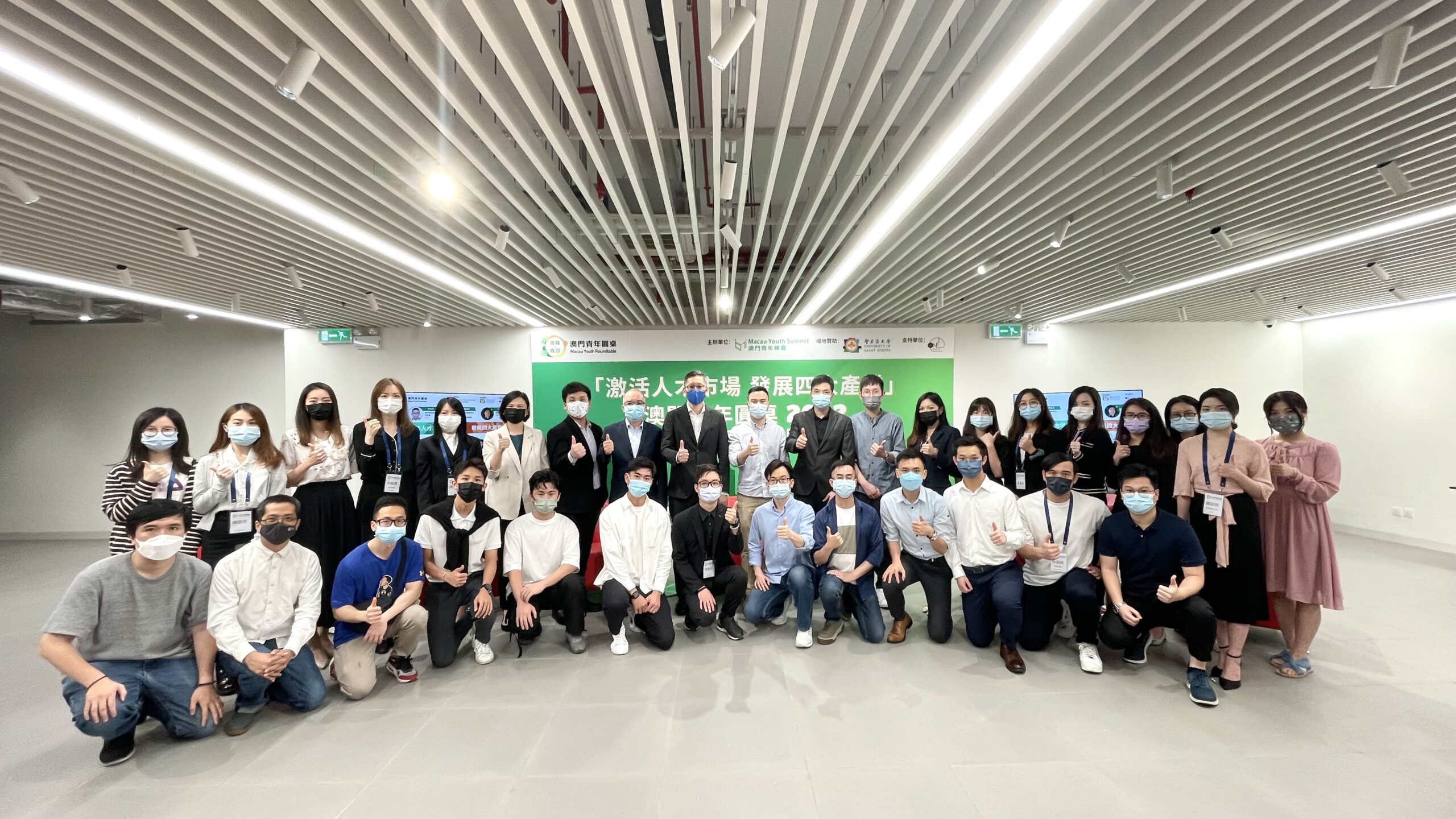 ---