Cultural Visit to Saint Joseph Seminary and Church by group of students from the University of Macau
640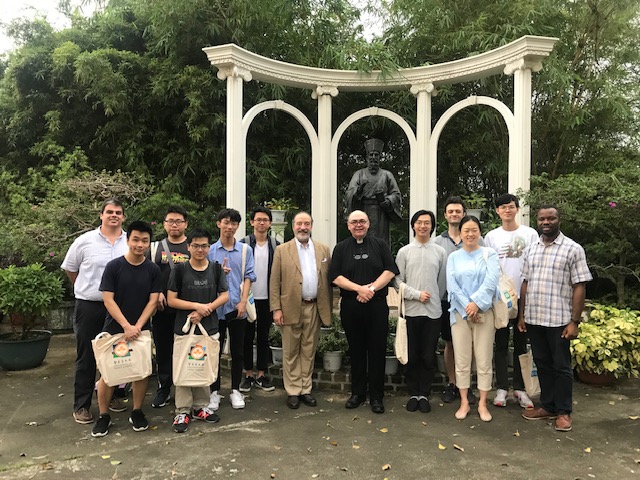 news
Cultural Visit to Saint Joseph Seminary and Church by group of students from the University of Macau
01/01/1970
On 27 April 2019, USJ's FRS and the Library received a group of students from the University of Macau for a cultural visit
---
---
On Saturday, April 27th 2019, the Faculty of Religious Studies (FRS) and the Library of the University of Saint Joseph (USJ) received a group of students from the University of Macau (UM) for a cultural visit as part of a UM course subject.
Prof. Antonio V. de Saldanha led the group of 9 undergraduate and 2 PhD UM students, along with 2 other professors, and the delegation was received by the FRS Dean and Professor Librarian the Rev'd Dr Stephen Morgan, Librarian Mr Francisco Peixoto and Mr Francis Nwachukwu.
The cultural visit included a tour of USJ's Seminary Campus, the Seminary's Old Building, the Museum and Old Seminary Library, concluding with the Saint Joseph Church.
---