APPLICATION OPEN : OUTGOING EXCHANGE PROGRAMME ABROAD (SPRING SEMESTER, ACADEMIC YEAR 2016-2017)
680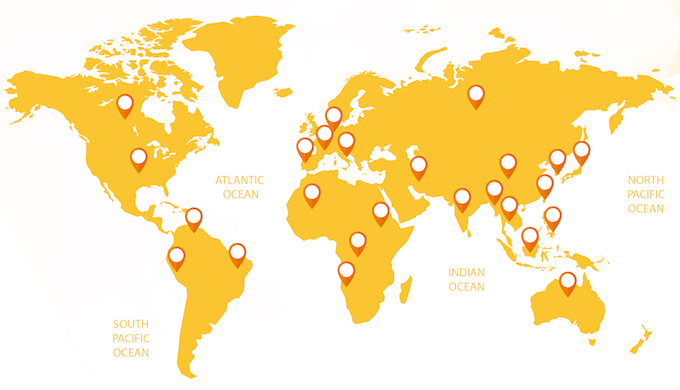 news
APPLICATION OPEN : OUTGOING EXCHANGE PROGRAMME ABROAD (SPRING SEMESTER, ACADEMIC YEAR 2016-2017)
01/01/1970
Application to Outgoing Exchange Programme for academic year 2016-2017 is now open. Check out more here.
---
---
University of Saint Joseph is launching an Outgoing Student Exchange Programme for students to study in our Partner Universities for a semester.
For more information, please check the poster below or visit the International Relations page here.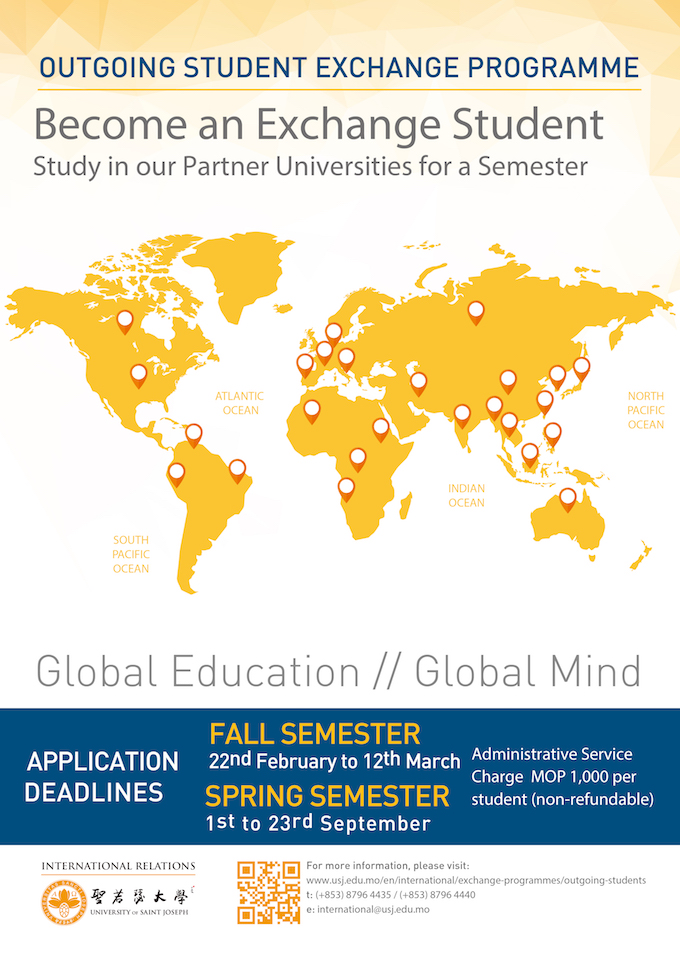 ---