Online Seminar | Preventing Suicide: Empowering Frontline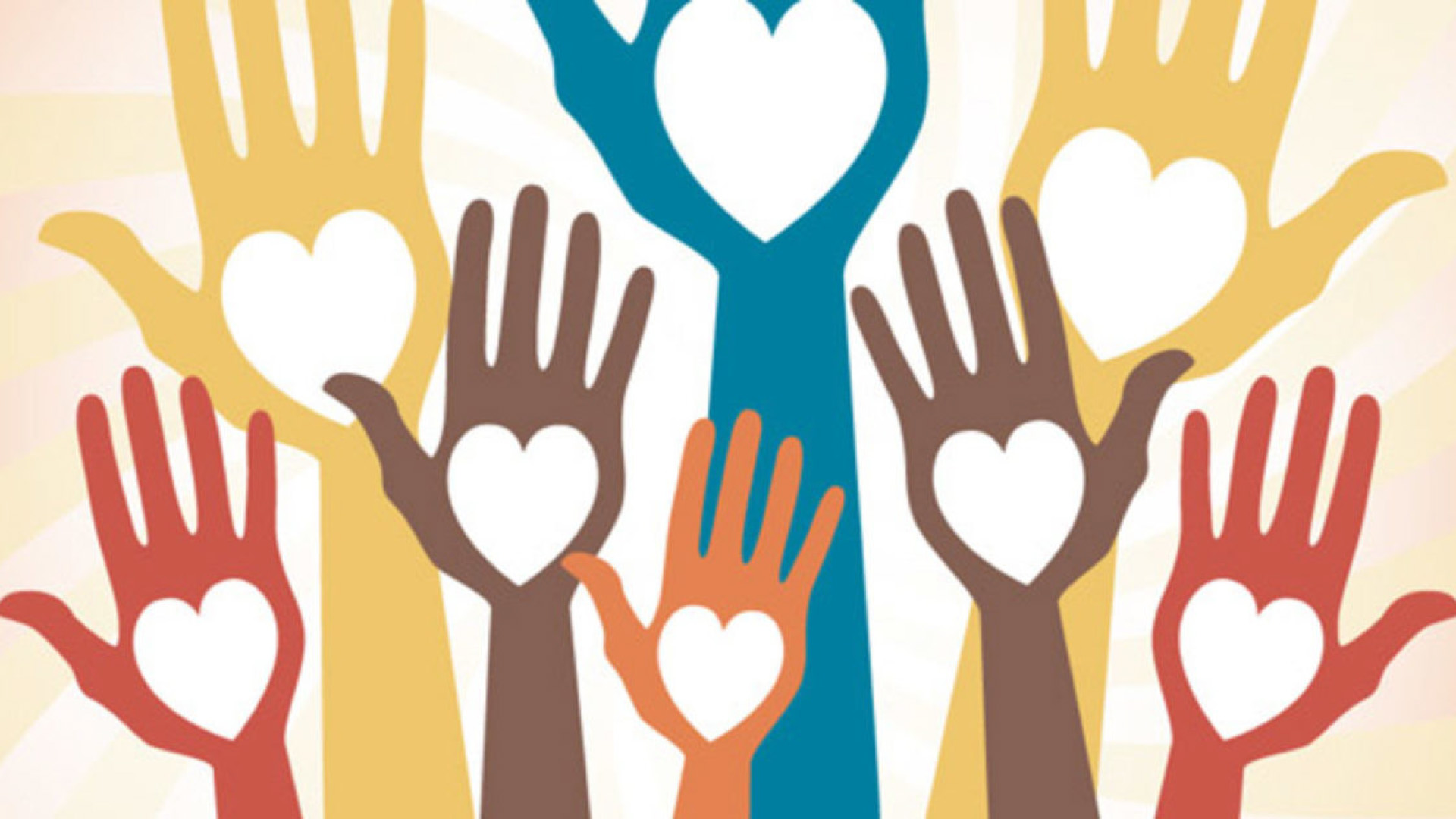 event
Online Seminar | Preventing Suicide: Empowering Frontline
The Online Seminar on "Preventing Suicide: Empowering Frontline" will take place on Monday, 25 July.
---
---
ABOUT THE TALK:
Mental health workers caring for suicidal clients and family members supporting suicidal loved ones face great challenges, as they might experience anxiety, inadequacy, and compassionate fatigue. This seminar aims to serve as a platform for frontline workers to exchange ideas about how to adopt a proactive approach to managing and supporting clients who have the risk of self-harm and suicidal behavior. The speakers will share their experiences and provide practical skills about how to engage with these clients.
---
ABOUT THE SPEAKER:
Ms. Cheong Cheng Ian
Macau Society of Registered Psychotherapists (MSRP) President Trainer for DSEDJ
Macau registered psychotherapist (T-0494)
Certified EMDR therapist
Certified hypnotherapist
Accumulated more than 1500 hours of specialist training hours Over 5000 hours of direct contact with clients in individual and family therapy sessions
Mr. Lao Chan Fong
MSS clinical psychology
Chairman- Macau Society of Registered Psychotherapists
Psychology Director and Psychotherapist-Psychotherapy Center of The Women's General Association of Macau
Visiting Lecturer /Academic Supervisor – University of Saint Joseph
---
DETAILS:
Date: Monday, 25 July 2022
Time: 19:00 – 21:00
Online Access:
Zoom Link: https://us06web.zoom.us/j/82976633811?pwd=dU1iTzNOenpNUE5UMnk0WEE4bGxxQT09
Meeting ID: 829 7663 3811
Passcorde: 727017
*Registration is required.
**The language of the symposium is Cantonese. Admission is free.
Organised by: Macau Society of Registered Psychotherapists, and USJ Counselling Centre
Moderated by: Ms. Helen Lao, Psychological Counsellor at USJ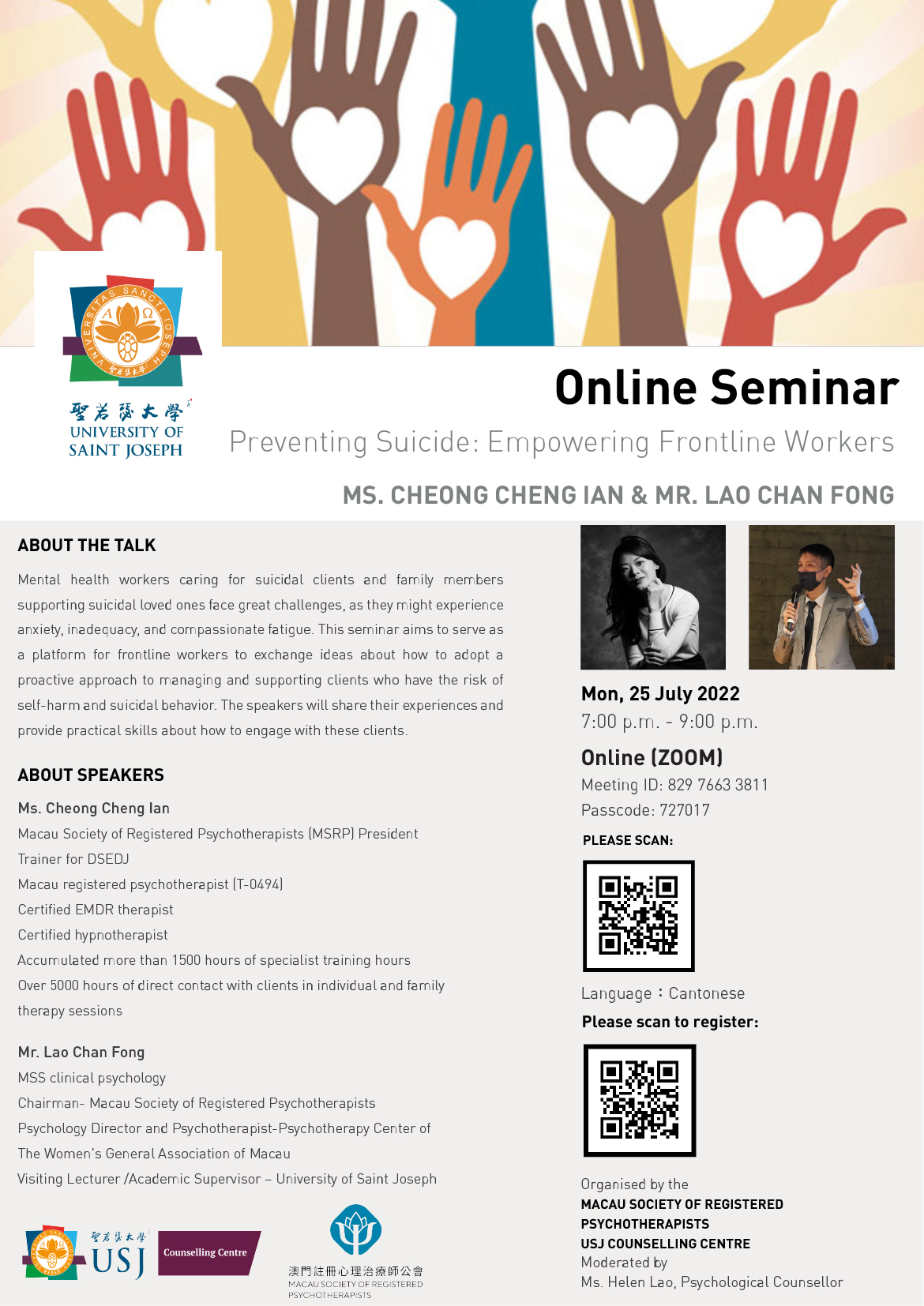 ---