Seahorses under a changing ocean: The impact of warming and acidification on the physiology and behaviour of temperate and tropical seahorses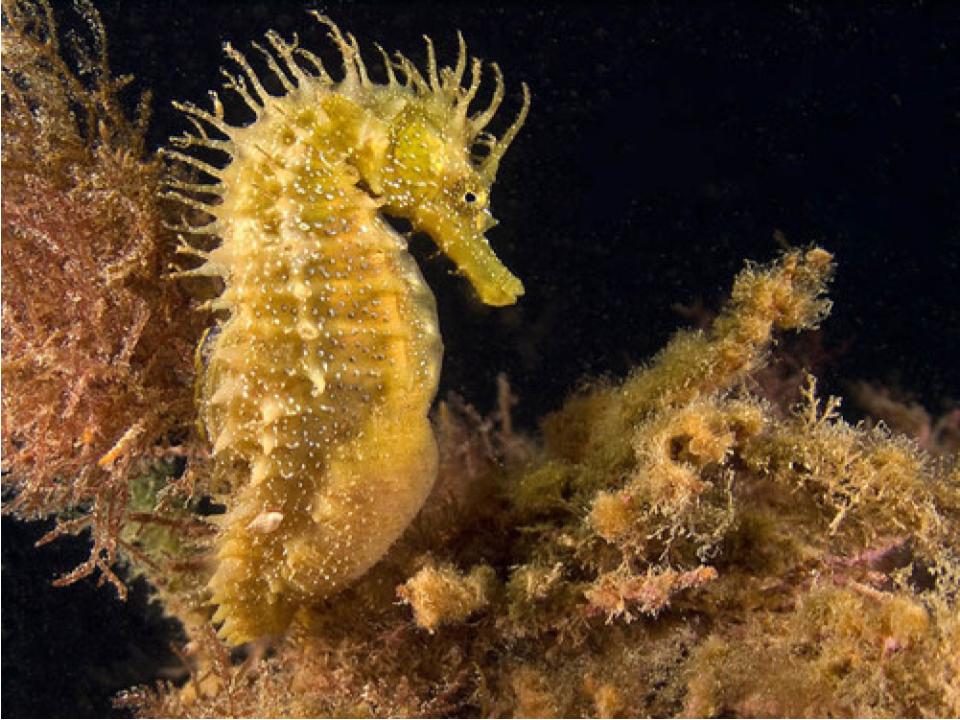 event
Seahorses under a changing ocean: The impact of warming and acidification on the physiology and behaviour of temperate and tropical seahorses
The Institute of Science and Environment of USJ will hold an online public lecture titled "Seahorses under a changing ocean: The impact of warming and acidification on the physiology and behaviour of temperate and tropical seahorses" on the 13th April 2021.
---
---
About the Talk
There is now overwhelming evidence that anthropogenic activities are increasingly altering the planet climate, driving oceans towards irreversible ecological transformations. These changes are expected to challenge many marine organisms across multiple levels of biological organization. In this talk I will present how seahorses are affected by these environmental changes. Although seahorses are one of the most enigmatic, unique and mysterious species in the oceans, their populations have been declining worldwide primarily because of habitat degradation, pollution and overexploitation. Given their vulnerability to disturbances of their natural habitat and unique lifestyle characteristics it is important to understand how they will withstand additional stress from fast pace environmental climate changes. I will here discuss how ocean warming and acidification affects the physiology, development and behaviour of temperate and tropical seahorses (Hippocampus guttulatus and Hippocampus reidi).
About the Speaker:
Marta Pimentel, marine biology from the Faculty of Science of the University of Lisbon (FCUL, Portugal) with a master degree in Aquaculture from the Canarian Institute of Marine Sciences of the University of Las Palmas, Gran Canary-ICCM-CIHEAM-IAMZ (Spain) and PhD in Sea Sciences from the Faculty of Science of the University of Lisbon (2016). Marta Pimentel is currently a post-doctoral researcher at MARE (Marine and Environmental Sciences Centre, FCUL). She has dedicated her recent research to analyse how the combined impacts of climate change drivers affect a comprehensive set of biological responses of marine biota, namely the development of seahorses, sharks, sole fish, seabream, meagre, dolphinfish, cuttlefish, octopus, squid, sea slugs, etc. She has analysed, in a holistic perspective, several biological responses of marine organisms to climate change, such as phenotypic altering of developmental, skeletal, behavioral and ecophysiological features.
---
Details:
Date: Tuesday, April 13, 2021
Time: 17:00 Macau time (GMT+8)
Zoom Link: https://zoom.us/j/99860455583?pwd=Q1NmN1hrbGZwRjl6dlBFM3BxS1ZDQT09
Meeting ID: 998 6045 5583
Passcode: 705476
Organised by: Institute of Science and Environment
Moderated by: Prof. Raquel Vasconcelos
---