Public Lecture: Hypotheses of Interactivity for the Cinema of the Future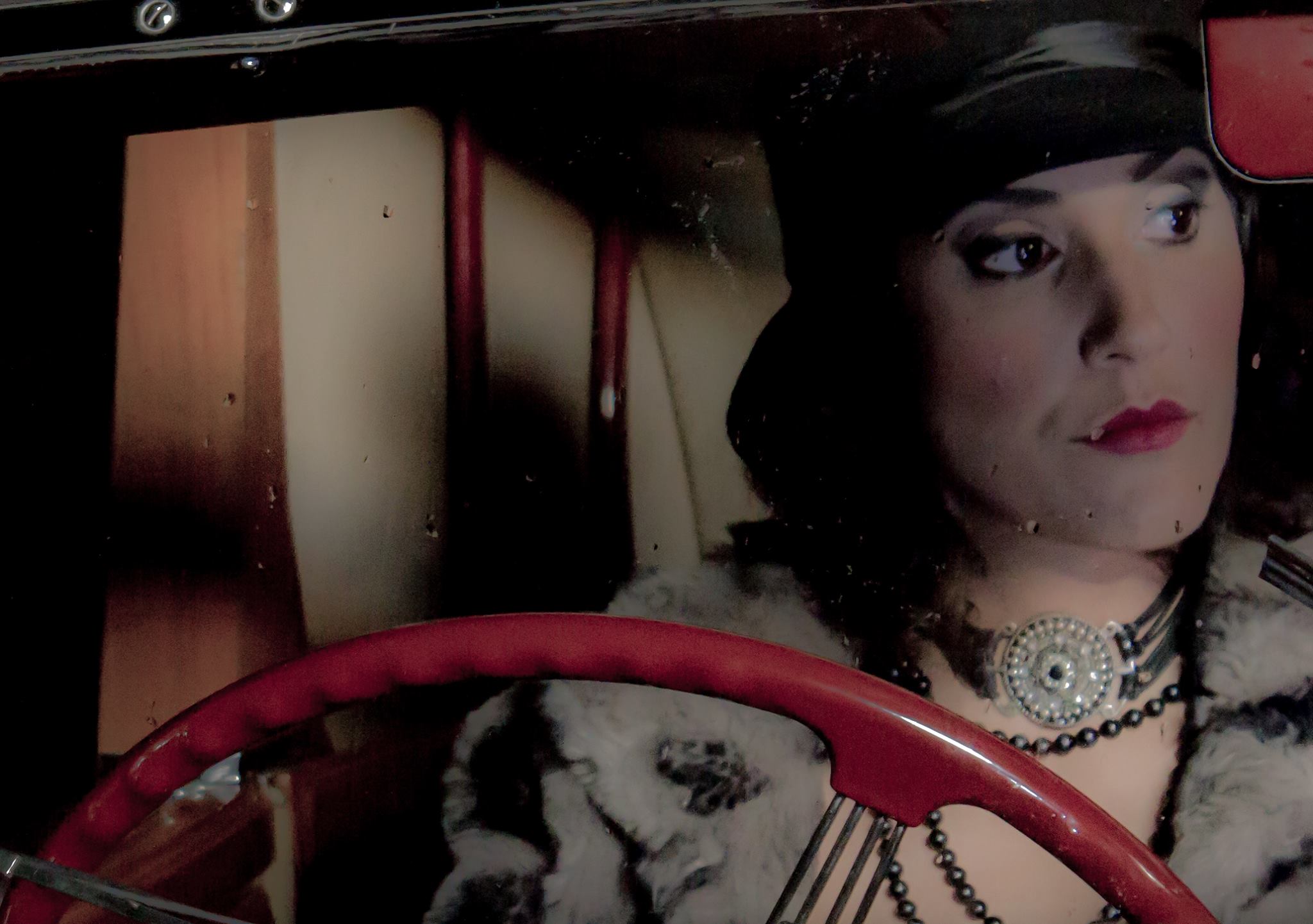 event
Public Lecture: Hypotheses of Interactivity for the Cinema of the Future
On 15 January 2020, the Faculty of Creative Industries is organising a Public Lecture titled 'Hypotheses of Interactivity for the Cinema of the Future' by Prof. Bruno Mendes da Silva at 18:30 at USJ Room 605.
---
---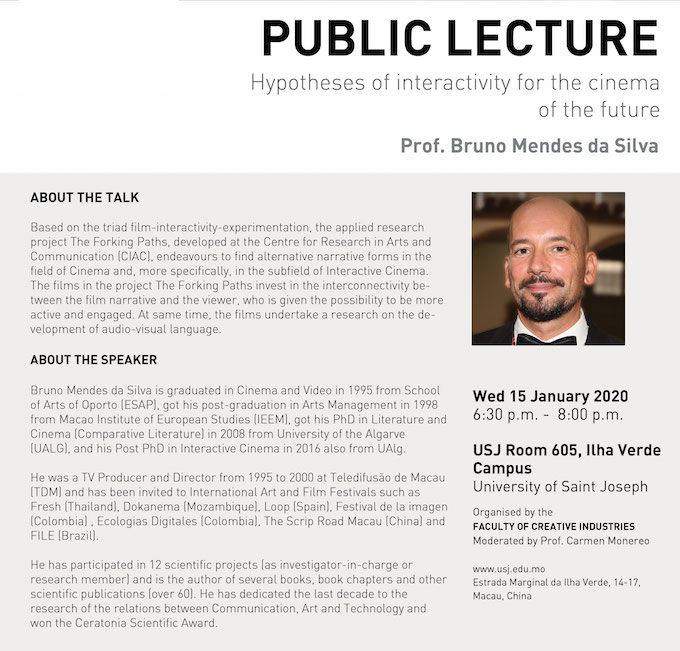 About the Talk
Based on the triad film-interactivity-experimnentation, the applied research project The Forking Paths, developed at the Centre for Research in Arts and Communication (CIAC), endeavours to find alternative narrative forms in the field of Cinema and, more specifically, in the subfield of Interactive Cinema. The films in the project The Forking Paths invest in the interconnectivity between the film narrative and the viewer, who is given the possibility to be more active and engaged. At the same time, the films undertake a research on the development of audio-visual language.
About the Speaker
Bruno Mendes da Silva graduated in Cinema and Video in 1995 from School of Arts of Porto (ESAP), got his post-graduation in Arts Management in 1998 from Macao Institute of European Studies (IEEM), got his PhD in Literature and Cinema (Comparative Literature) in 2008 from University of the Algarve (UALG), and his Post PhD in Interactive Cinema in 2016 also from UALG.
He was a TV Producer and Director from 1995 to 2000 at Teledifusão de Macau (TDM) and has been invited to International Art and Film Festivals such as Fresh (Thailand), Dokanema (Mozambique), Loop (Spain), Festival de la images (Colombia), Ecologia Digitales (Colombia), The Script Road Macau (China) and FILE (Brazil).
More pictures are available on Flickr now! (click here)
---