Meeting and Workshop: Mesozoic magmatism of Macao and Hong Kong in the context of SE China geodynamics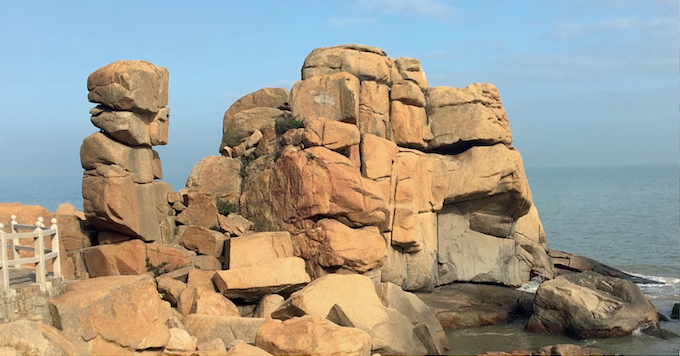 event
Meeting and Workshop: Mesozoic magmatism of Macao and Hong Kong in the context of SE China geodynamics
Meeting and Workshop: Mesozoic magmatism of Macao and Hong Kong in the context of SE China geodynamics by ISE and GSHK on 22nd April 2017
---
---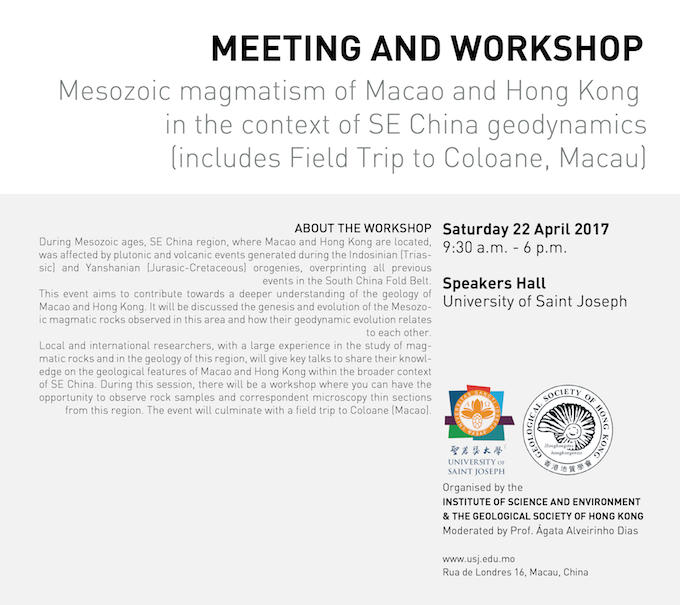 About the Talk
During Mesozoic ages, SE China region, where Macao and Hong Kong are located, was affected by plutonic and volcanic events generated during the Indosinian (Triassic) and Yanshanian (Jurasic-Cretaceous) orogenies, overprinting all previous events in the South China Fold Belt.
This event aims to contribute towards a deeper understanding of the geology of Macao and Hong Kong. It will be discussed the genesis and evolution of the Mesozoic magmatic rocks observed in this area and how their geodynamic evolution relates to each other.
Local and international researchers, with a large experience in the study of magmatic rocks and in the geology of this region, will give key talks to share their knowledge on the geological features of Macao and Hong Kong within the broader context of SE China. During this session, there will be a workshop where you can have the opportunity to observe rock samples and correspondent microscopy thin sections from this region. The event will culminate with a field trip to Coloane (Macao).
---